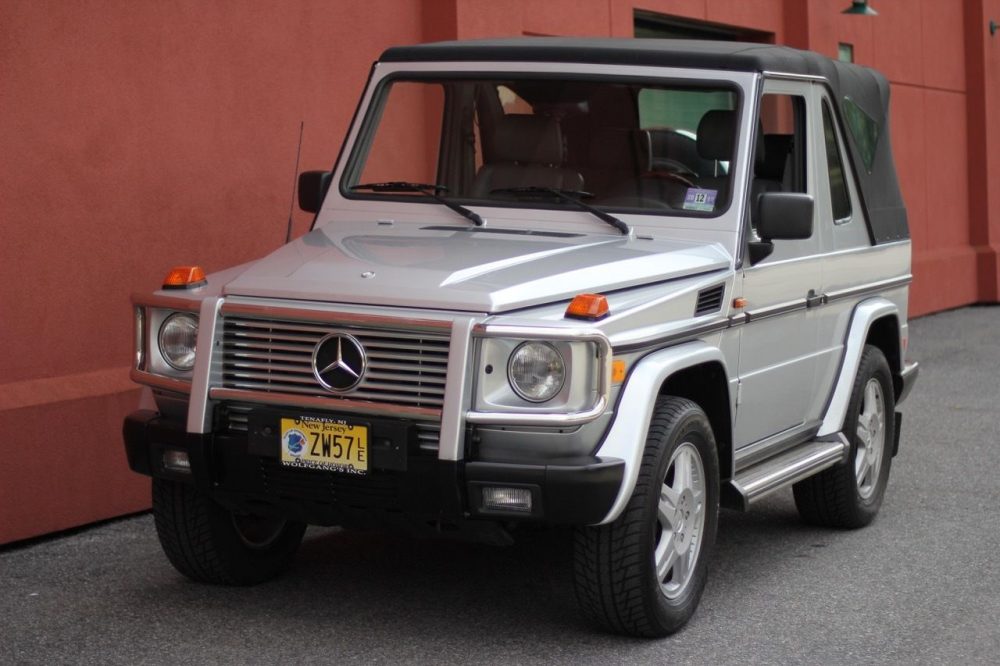 Another week, another G-Wagen. Last week it was the crazy G55 AMG limousine and the week before that it was the short wheelbase G500 for sale in the UK. Today, we have another short wheelbase G but as you might have noticed, this one has a little extra feature. This is a 1999 G500 Cabriolet that was federalized by Europa (read more here about them) for sale in New Jersey with a little over 65,000 miles. It's a no-frills G outside of that slick power top that will make any Wrangler or Defender owner as jealous as can be. But the price, are you sitting down?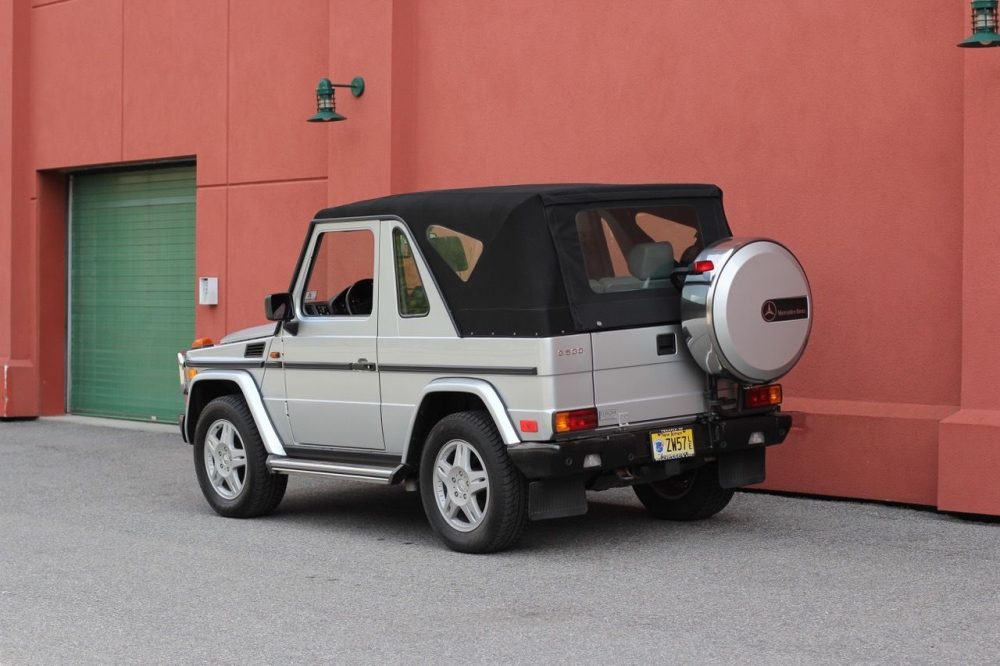 Year: 1999
Model: G500 Cabriolet
Engine: 5.0 liter V8
Transmission: 5-speed automatic
Mileage: 65,594 mi
Price: $150,000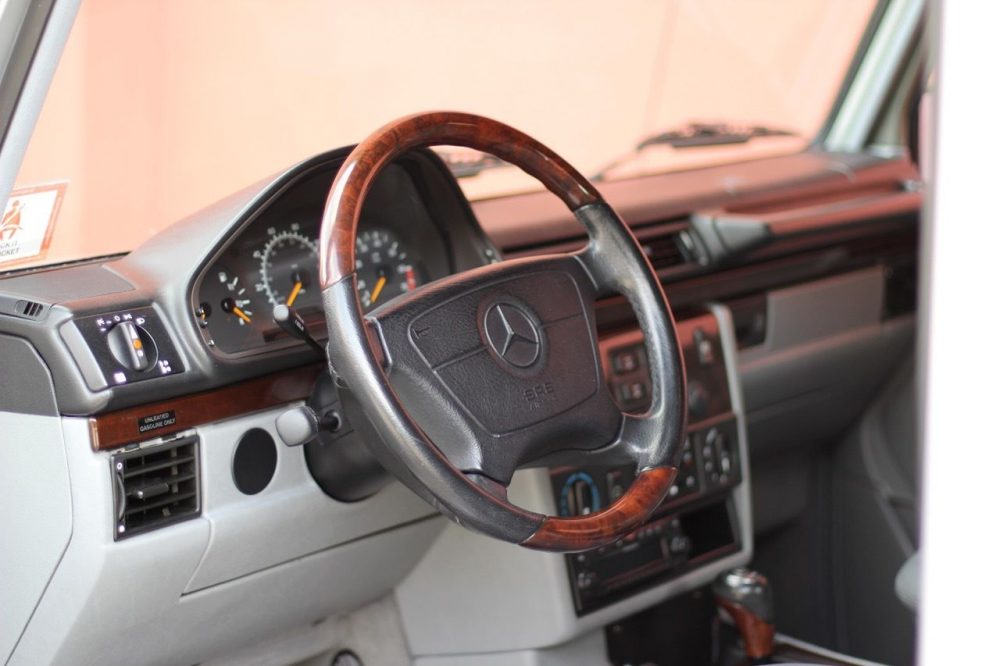 Rare G Wagon Cabriolet. 1999 Mercedes G500 Cabriolet. The power top convertible G Wagon. Purchased new in 1999 by the owner of one of the countries largest MB dealerships and Imported properly by G Cab expert Europa. This G wagon has never been off road and always a weekend pleasure vehicle. This rare collectible truck has recently been fully serviced by G Wagon specialist Wolfgangs in NJ. The entire truck was gone thru at a cost of over $16,000 making sure the truck drives as new including 5 new tires. The entire truck is stock except a modern Alpine head unit with sat radio and bluetooth has been added. (I have the original head unit with the truck as well) The truck has been part of my collection of rare trucks mostly living in my climate controlled storage facility next to several Land Rover Defenders, Toyota Land Cruisers and two other collectible G wagons. I am trimming my collection and offering this G Cabriolet for sale for the first time publicly since being purchased new in 1999. I have all books, records, manuals, and the original window sticker to the truck. Inspections are welcomed and transportation will be the responsibility of the purchaser.

I can potentially assist with financing for qualified buyers.

Thanks for looking.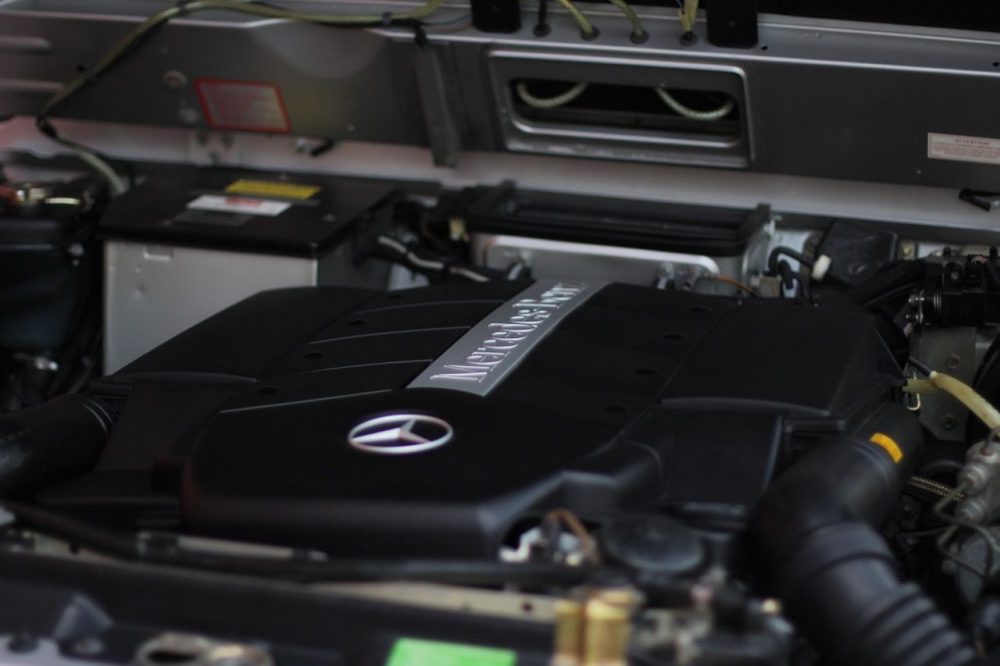 Typically, the Europa G-Wagens have held their values extremely well because frankly, the guys at Europa know what they are doing when it comes to these things. They pick the best examples, go through them thoroughly and release them in the hands of consumers. Those consumers are usually big G-Wagen enthusiasts and treat their Gs very well. So values stay strong, the Gs stay well and everyone wins. This Cabrio is no different. For being in New Jersey and even wearing Nokian snow tires, this one looks really fresh. Nothing seems overly worn or out-of-place and the biggest thing, the convertible top, looks in excellent condition.
So how much? A cool $150,000. Play your cards right, and you can snag a new G63 AMG for that price. Now everyone right now is probably screaming "That price is crazy" and yeah, I get it. But I think of it this way. You aren't actually $150,000 for the nuts and bolts of this G. I mean, you are, but you are buying something else too. The demographic of this thing can probably buy whatever they want. So when you're in that tax bracket, you buy other things, like exclusivity. Think of it this way. Your have two buddies from the country club. Mort has Defender 90 that looks great but will never tell you how brutal is it to drive and takes 15 minutes to remove the top. Earl just put down a deposit on the new Wrangler and can't stop showing you those same four photos that were just released. You need something they can't get. Lots of other people at the club have new Gs, but no one has a G with a power convertible top. That's why this thing is $150,000. Because people will pay for it.
– Andrew