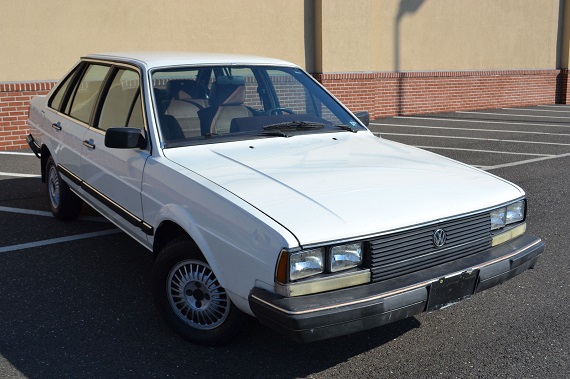 A few weeks ago Craig wrote a post in which he talked about Netflix's Stranger Things, an exhaustively accurate depiction of life in 1983. However, one glaring problem immediately stuck out to me as I watched it. The moment the character Barb appeared in her Volkswagen Cabriolet, I scoffed "that's not an '83", much to the bemusement of my wife, who was turning to me every time a car appeared on screen. As these series often go to great lengths to find era-accurate cars, it was strange for them to have what appeared to be a post-'88 Wolfsburg edition car in the mix, especially considering it's possible to find plenty of 1970s Volkswagens. Plus, if they had just waited a few weeks, Barb could have instead borrowed her parent's Quantum GL, which has sat in a loving state of 1983 since…well, probably 1984:
Year: 1983
Model: Quantum GL
Engine: 1.7 liter inline-4
Transmission: 5-speed manual
Mileage: 12,579 mi
Price: No Reserve Auction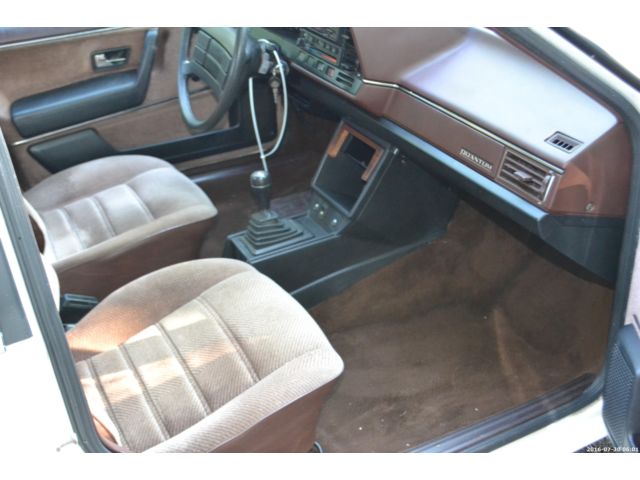 1983 VOLKSWAGEN QUANTUM GL
VIN: WVWFA0324DE007045
Mileage: 12,579 miles
Drive Train: FRONT WHEEL DRIVE
Transmission: manual
Engine: 1.7-liter 4 cyl
-Clean Carfax/No accidents/

-RUNS AND DRIVES ABSOLUTELY AWESOME!
-FULLY DETAILED

The mileage represented on this vehicle is accurate.This vehicle has a smooth shifting transmission.All power equipment is functioning properly.The engine on this vehicle is running properly.This is a smoke-free automobile.Overall, this vehicle's exterior is clean.The interior is clean and in good condition.There is approximately 75% of the tire tread remaining.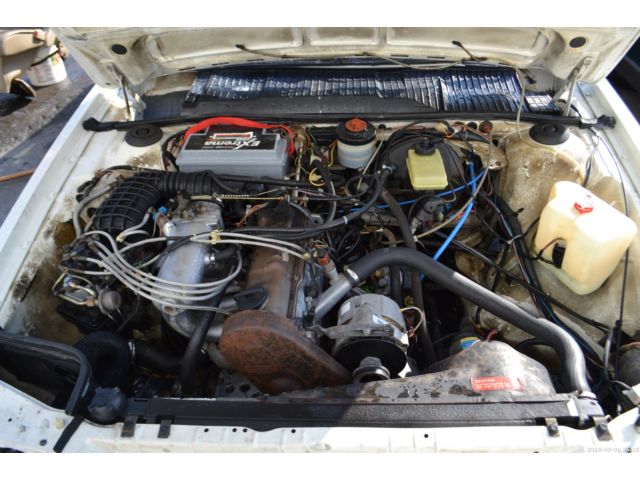 What's great is that this car isn't over presented. Launched in '81, the Quantum replaced the Dasher but still had most of the B2 Audi underpinnings, with a few Volkswagen touches. These upscale Volkswagens were available in sedan, wagon and coupe form for a short time, though the Coupe disappeared after this model year. Really trick models came with 14″ Avus (GTi Snowflake) wheels, but the turbine alloys here are pretty common to see. The GL model came with some upscale items, and this one has air condition and power windows, but it's good for a laugh to check out their solution to the manual crank holes. Volkswagen actually claimed in their original advertising that the Quantum equipped with the 1.7 and 5-speed (4+E) transmission was capable of over 40 m.p.g. on the highway! This car obviously was not intended for that fate, and with few miles it is extremely clean for a 1983 Quantum. But the best part of this car is the price; desirability on early Quantums (Quanta?) is basically nil, so you can grab this ultra-low mileage and great condition example currently for the no reserve bid of $1,500. If nothing else, you can buy and save it for the now inevitable War Games or Risky Business reboot.
-Carter