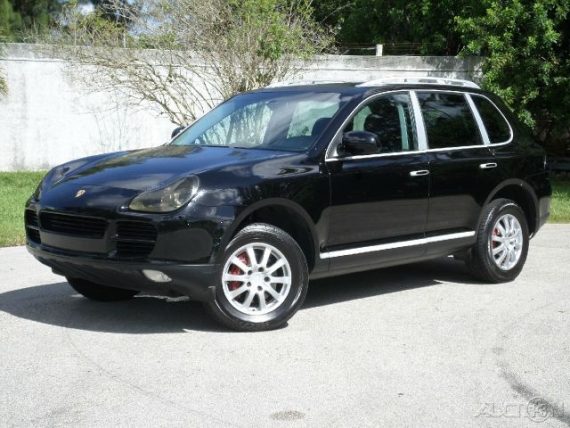 I constantly shop for SUVs to replace my winter beater Land Rover Discovery that could either die tomorrow or two years from now. But, probably it'll be tomorrow. My search usually goes from the logical choice of a Toyota Land Cruiser to the "Andrew, we'd like you to seek psychological help based off your 3 a.m. eBay Motors searches for Volkswagen Touaregs." So once in awhile the Touareg's upper-middle class cousin, the Porsche Cayenne, crosses my mind when I see a rerun of The Sopranos. Logically, I jump on eBay Motors to see where the market is at on them. I was surprised.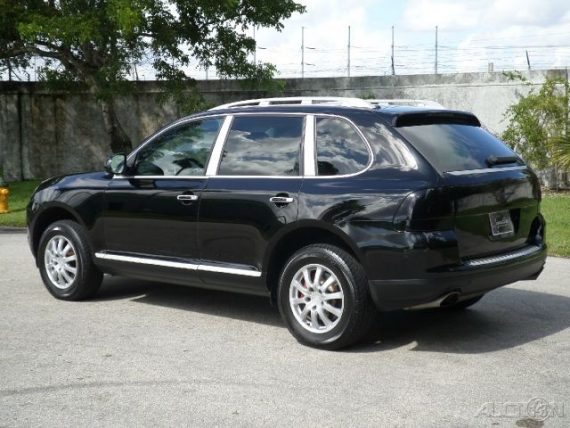 Year: 2005
Model: Cayenne
Engine: 3.2 liter narrow-angle VR6
Transmission: 6-speed manual
Mileage: 162,033 mi
Price: $5,900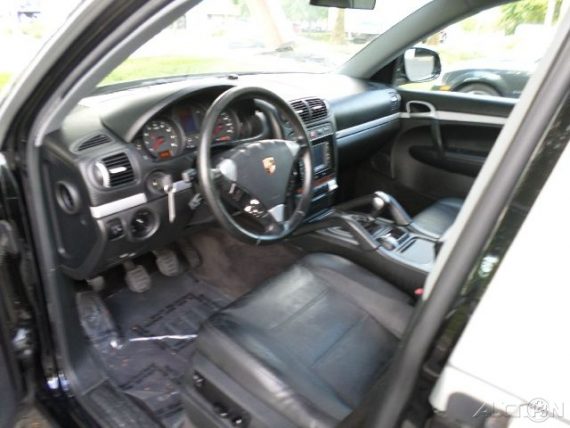 "RARE AWD 6 SPEED MANUAL CAYENNE V6, BLACK OVER BLACK LEATHER, LOADED MUST SEE. EXPECT NORMAL WEAR FOR YEAR AND MILES."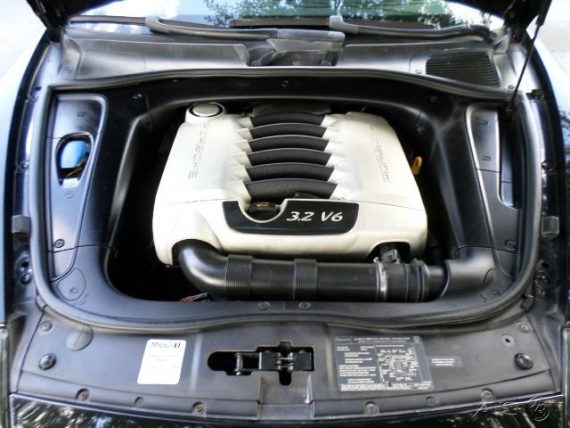 This 2005 Cayenne features the 3.2 liter VR6 (Yes, I know the engine cover says V6. Try explaining to a Porsche Cayenne buyer what a VR6 is) which is good because it means it's not the V8 with the coolant pipes that explode everywhere. But the key here is that it's the 6-speed manual gearbox. Approximately 80-100 Cayennes a year got the manual transmission from 2004-2009 which means this is a rare bird.
So let's get to the real point here. This Cayenne is $5,900. My co-worker who sits next to me spent more on his family vacation to Disney and he was miserable the entire time. Yeah, I know the black paint needs help, the original head unit was scrapped for a Best Buy sale item, the interior looks like a 11-year old Volkswagen Porsche and probably smells like crayons, but it's $5,900! You can't get a nice 944 anymore for that kind of money. So what does this say about the Cayenne market going forward? It's not like this is a salvaged title with 400,000 miles, it's just a regular 3.2 Cayenne with 162,000 miles. Are we going start seeing Cayenne's go for $5,000 soon? Where is the bottom?
I'm usually very much against very cheap German cars that used to be very expensive, but I'm not seeing a real downside here.
– Andrew