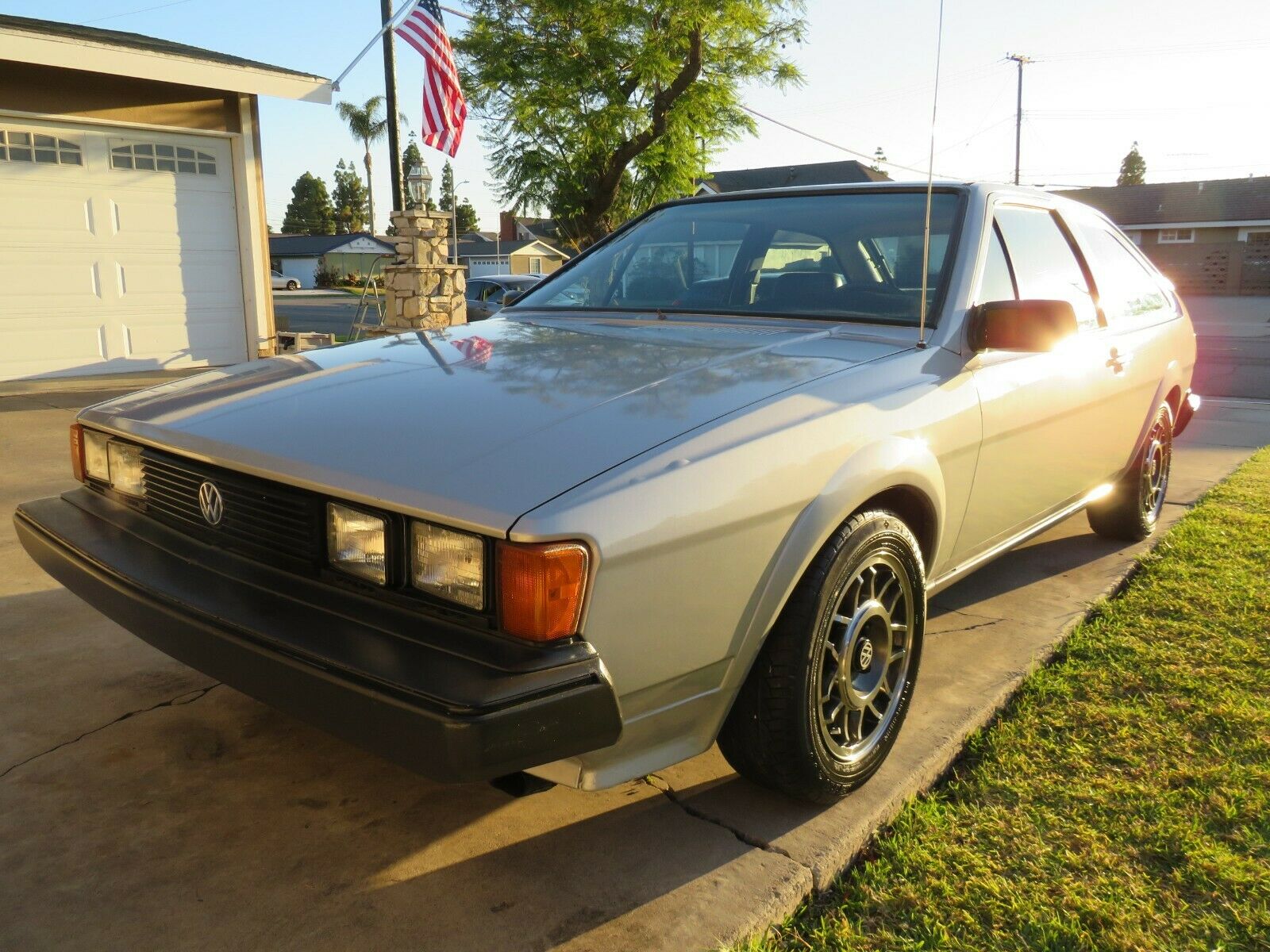 It seems fitting to follow up the clean 82 Scirocco from the other day with another unique example. This one comes from the following model year, and was sold in the US as the California Edition. But it was part of a larger campaign that celebrated the 600,000th Scirocco produced in Osnabrück, Germany by Karmann.
Karmann started with a Wolfsburg Edition Scirocco, which added leather inside, blacked-out trim, and effectively all of the running gear from the contemporary GTI. That meant you got the 90 horsepower 1.8-liter motor, the close-ratio gearbox, and an upgraded suspension. Wolfsburg Editions were available in three colors – Black Metallic, Mars Red, or Zermatt Silver. The California Edition took the Wolfsburg package a step farther, though.
A claimed 505 were produced, all in Zermatt Silver over black leather. On top of the Wolfsburg standard equipment, they added the GTI's 14″ Avus wheels and a Kamei X1 body kit. These are rare bits of kit, but one has popped up for sale in the original state they were sold exclusively in: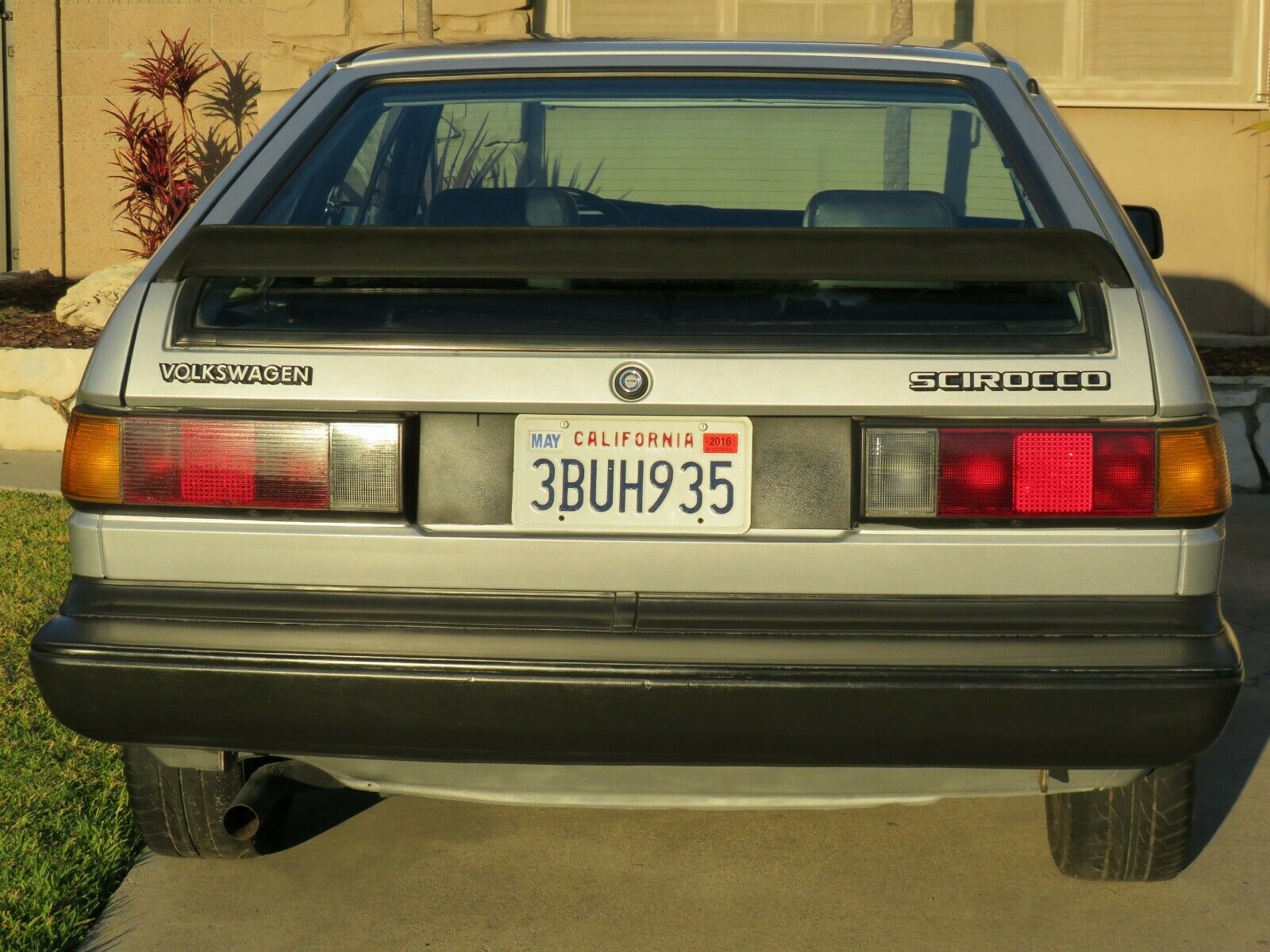 Year: 1983
Model: Scirocco California Edition
VIN: WVWCA0531DK021981
Engine: 1.8 liter inline-4
Transmission: 5-speed manual
Mileage: 172,858 mi
Location: Garden Grove, California
Price: $3,000 Buy It Now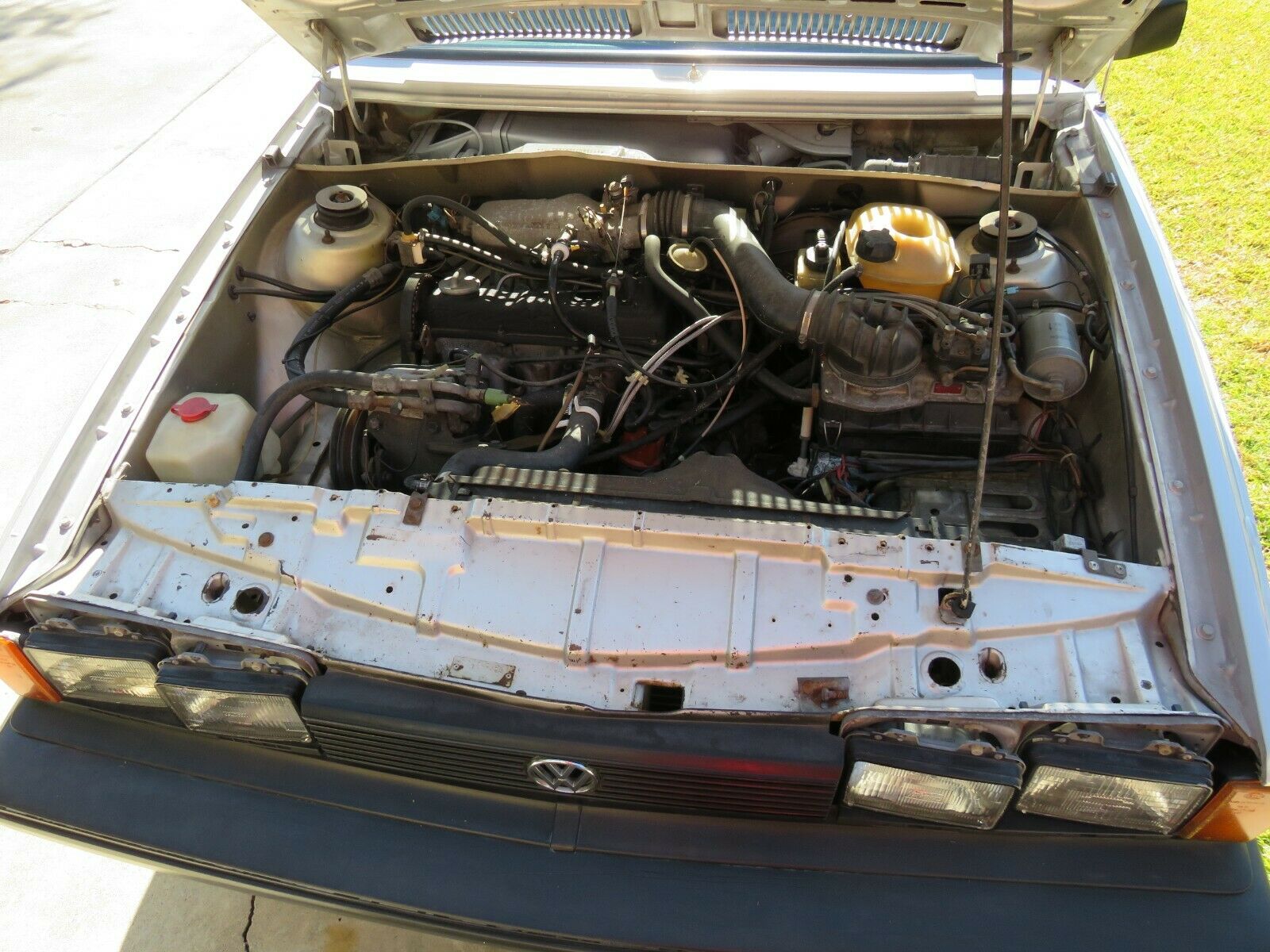 1983 Volkswagen Scirocco California Edition. My father bought this car new on June 23, 1983 from Humphrey Motors in Hayward California. I'm the second owner and have had it for 20+ years. I have all the original paperwork including manuals, receipts and pictures. It is currently a non runner since 2016. It was Planned non opted (PNO) with the CA DMV since 2017 with no back fees. Clean title in hand. When it stopped running it had been just been started and was idling in my driveway and it just shut down and wouldn't restart. Timing belt has not broken. I ran some basic tests. Has spark. Fuel will pump through fuel filter toward the fuel distributor but is not delivering fuel to the injectors. After that point I stopped. Nothing else was taken apart or messed with. It has always been maintained and was a strong runner that never failed a CA emission test(had never been off the road or out of reg. before 2017). I'm sure it has many more miles in it. Life and other projects have put this great little car on the back burner for too long and I've finally come to the realization that if this car is to be saved before time has it's way it must be someone other than myself. This Scirocco is a Wolfsburg edition which came mid year in 1983 which introduced the 1.8L 90 horsepower 4 cylinder also known as the JH. It is also a rare California Edition 1 of 500 made. California Editions had the Kamei X-1 full body kit, Zermatt silver paint and suspension upgraded to Rabbit GTI specs. I still have the X-1 side skirts that will go with the sale but no front or rear spoiler. Wolfsburg's had the close ration 5 speed transmission and this one works great. I did rebuild the all the shifter bushings with a upgraded main shifter shaft Delrin type. Manual non-power steering which provides amazing road feel. Original snowflake wheels in very good shape including the spare. Has a new windshield with new rubber gasket. Air conditioning doesn't work. The interior is in fair condition. The carpet is very good. Headliner is good. Door panels are good. Dash has some cracking. The body has some small dents. Minor rust spot in the drivers rear quarter window corner. Sunroof does not work and has a split in it. Paint is not original and has some imperfections. Totally rust free underside(California Car). This A1 chassis had a drivers side front frame horn crack. It was fixed professionally in 2006 by Anderson's Frame and alignment where it was frame table jigged to factory specs and welded up(receipt included). Eurosport 4-point lower frame reinforcement bar was added as well. I will attest that the car drives better in every way with the Eurosport bar adding a lot of stiffness to the front end. Post fix the car was driven for 10 years and 14,000 miles before it stopped running. Current mileage is 172,858 miles. Other than being on lowered springs (original go with sale) this car is totally stock and has never been modified in any way. It's lived a life as any 40 year old car would but always been driven in an adult way and has never been treated like a hooligan. Transport will be the responsibility of the buyer and I will work with the transport company for pick up arrangement. Local pick up will be required to be towed or trailered. A PayPal deposit of $250 within 48 hours of auction end. Payment can be made with PayPal before pickup or cash upon pickup. It will be available to be seen upon request.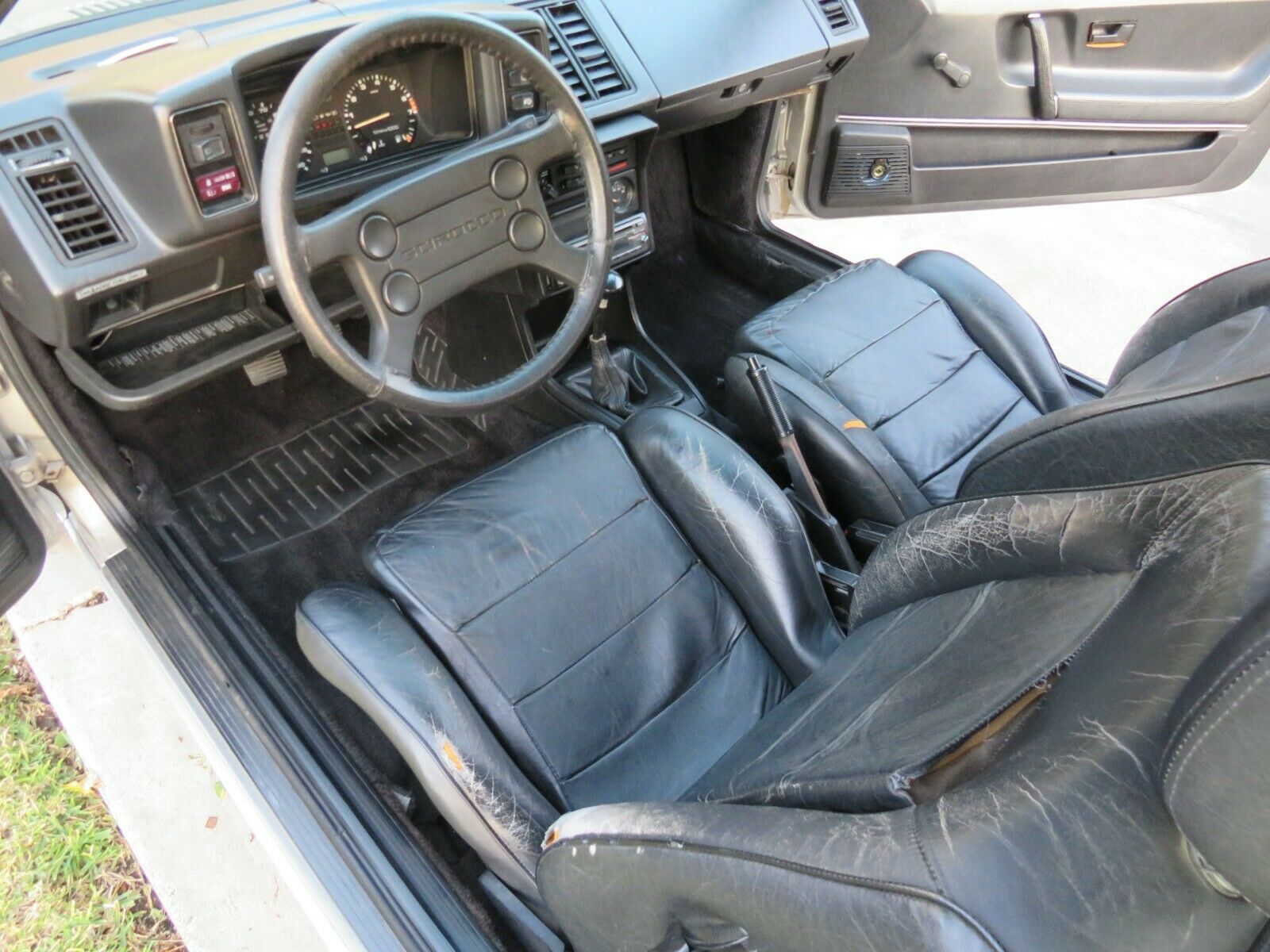 Well, you didn't expect a perfect example for $3,000, did you? Beyond some of the missing equipment, this is a non-runner with some rust and a lot of cosmetic work that needs to be completed before it's really a viable car. Is it worth it? Probably, especially if you could source the remaining bits of the original X1 kit. These are rare examples of the breed that added the performance the design deserved and coupled that with a neat period look. You've got your work cut out on this example, but then you're not likely to see another one soon.
-Carter