Warning!
This post is in our archives. Links in this post may have been updated to point to similar cars available to bid on eBay.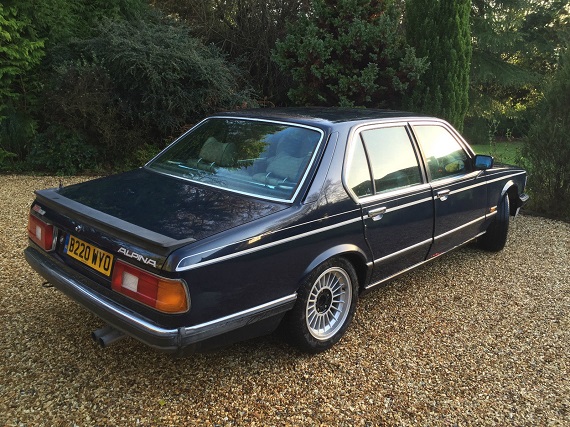 We've covered a lot of Alpina models on these pages, but today's example was a new one to me. In fact, it may be a new one to you, too – because this might be the most rare Alpina model produced. Alpina didn't have a lot to do with the early 7 series for a few reasons; one, they didn't sell in big numbers and most of Alpina's work was concentrated on the smaller and sportier 3,5 and 6 series. But BMW offered a factory hotrod itself in the turbocharged 745i in 1981, and at that point Alpina seemed to give up the ghost on development of the E23 – or did it? The problem was that in Great Britain, the 745i wasn't available, so Alpina dealer Sytner had the company develop a specific U.K market model. Based upon the 735i, the B10 3.5 featured a 261 horsepower Alpina 3.5 liter motor, normal Alpina suspension upgrades and wheels and some subtle exterior and interior changes. Although these cars were not built in Germany, they are nonetheless considered real Alpinas. Only a scant 22 were built, and one is for sale today: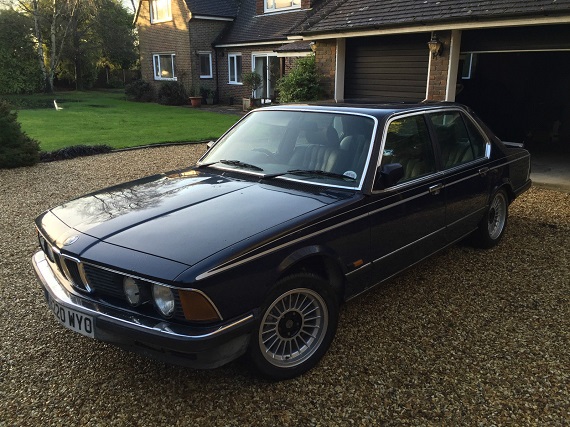 Year: 1984
Model: B10 3.5
Engine: 3.5 liter inline-6
Transmission: 3-speed automatic
Mileage: 122,140 mi
Price: Reserve Auction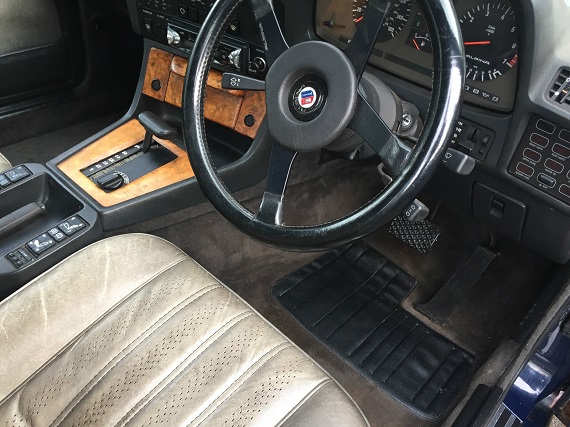 Alpina B10 3.5 e23. Very rare car. Lots of old paperwork to prove its the real thing. Including its original engine. The car has passed its MOT and was worked on by Frits Bits in Wellington Somerset. Lots of work done. Including. New brake callipers and brakes all round. New springs and suspension parts. Refurbished the original Alpina Alloys and then all new premium tyres. Rust cut out on drivers side and repaired properly using new metal and then undercoated. Gearbox was sent away and completely rebuilt and is under warranty. And then a good service. The car is now drivable and runs beautifully. To get into show condition it needs the interior leather ( no rips or tears ) to be re coloured as its faded. And all 4 doors need to be replaced and painted. I was going to do this but decided a new owner may wish to finish it off. This is a very rare car and I believe under 30 were ever made. I have a manual version of this car and its an amazing drive. Let me know if you have any questions. The car is located in the New Forest and i'm more than happy to show it to interested parties. 07977067948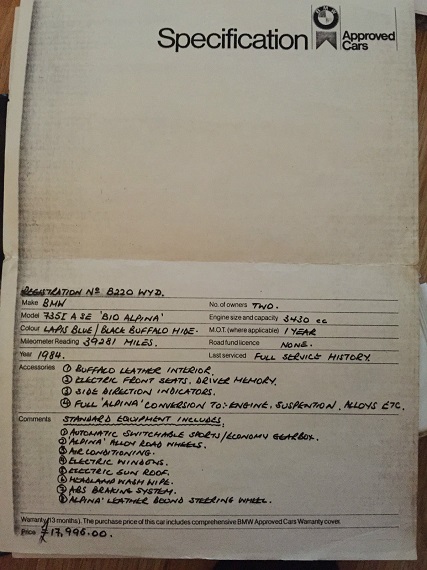 First off, in European specification the E23 is a much more handsome car than what came to the U.S.. Though it was George McFly's ride of choice in Back to the Future, the E23 never gained the popularity that its successor E32 model did. This example is also quite lovely and well equipped in Lapis Blue with Buffalo hide leather. The seller seems to have gone through a fair amount of mechanical work recently, but some detail work remains – from easy things like the missing center caps to harder problems like a fair amount of chips on the front end and what sounds like rusty doors – probably an indication that there's more rust underneath. That's unfortunate in such a rare car and it stands to reason that as the seller already has another manual example, they've chosen not to fix this one further. That leaves a potential deal for an enterprising individual; current bidding is shy of $9,000, though admittedly the reserve is still on. That does leave room to do some repairs to this rare car, but although the Alpina market has been red hot in the U.S. I doubt this car would find much of an audience. The prospective amount of work needed combined with the automatic would keep enthusiasm down, I would guess. Still, it's a neat bit of history and hopefully someone decides to save it!
Thanks to our reader John for the spot!
As usual, Alpina information is courtesy of the Alpina Archives.
-Carter