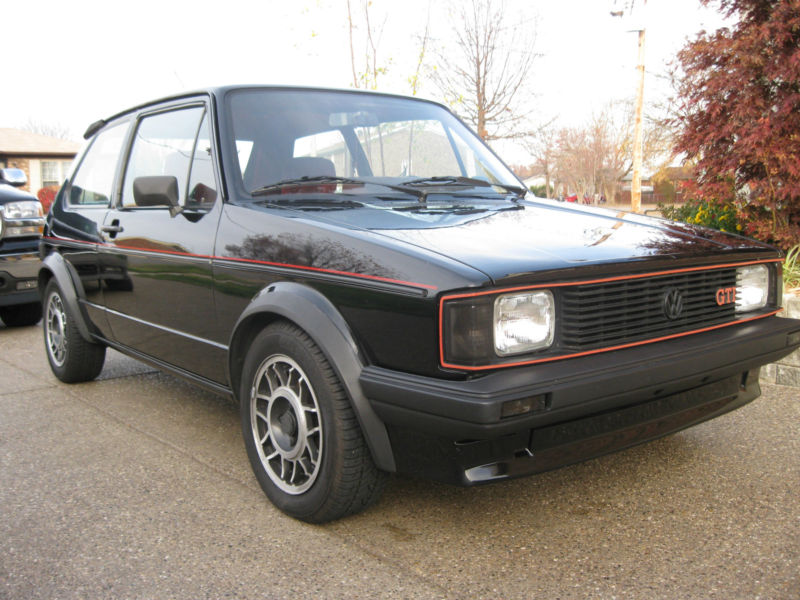 I can summarize my 1984 Volkswagen GTI experience as a trial. First, it was trial by rust; there were few parts of the car that didn't contain some rusty bits. It actually became a bit of a joke with my friends where we would say that it was on a perpetual weight loss program and dubbed it the "Rusty Rabbit", a name that still survives today though undoubtedly the car is long gone. The final trial, though, was trial by fire when the fusebox unceremoniously and spontaneously combusted while driving home, eliminating all electrical items from functioning in the interior. Still, there was something that was a lot of fun about that car – it sure felt connected to the road, and made me smile when it wasn't trying to kill me. When I owned mine, it was rare to see a decent one on the roads, and now 15 years later, it's even more rare, but a few good ones do survive, and today we found one: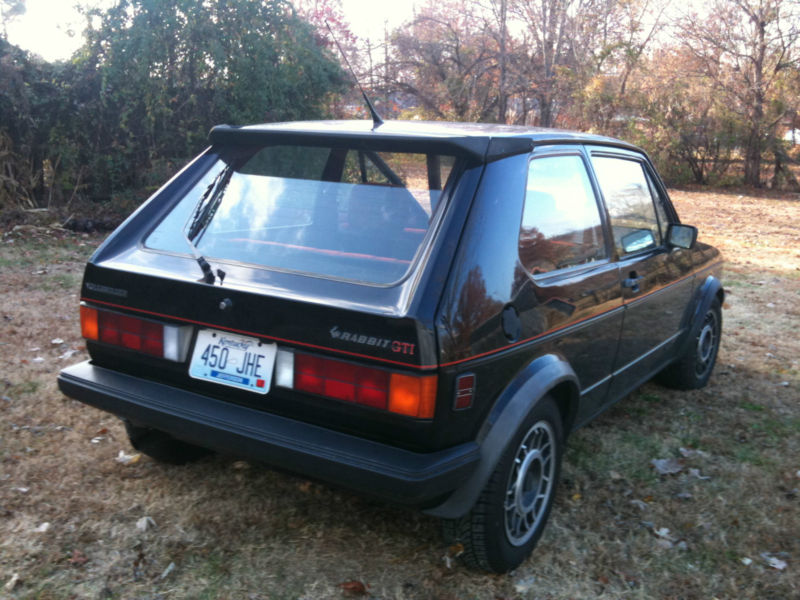 Year: 1984
Model: GTI
Engine: 1.8 liter inline-4
Transmission: 5-speed manual
Mileage: 166,000 mi
Price: Reserve auction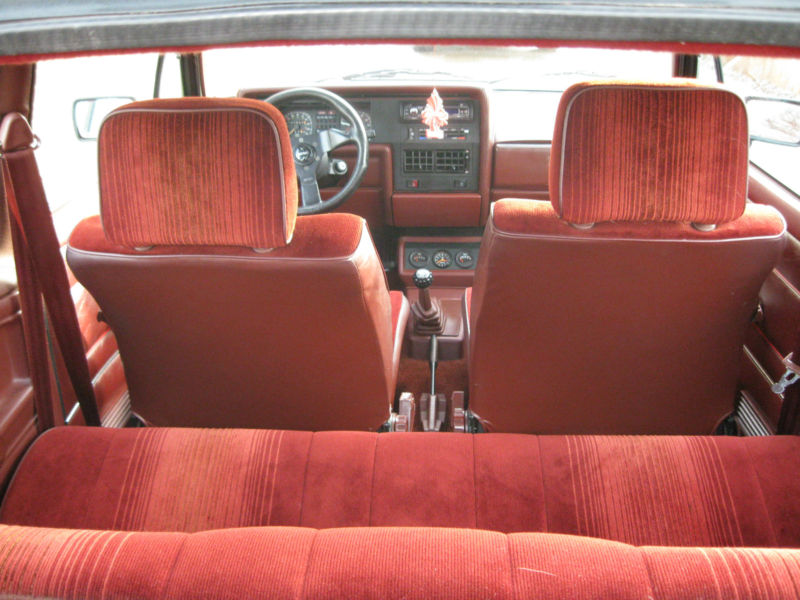 okay –

i've had the rabbit for 7-8 years now -it has mostly sat in the garage during that time as i was living out of state. i bought it from a good friend that added audi throttle body, momo steering wheel, sway bars, springs and shocks when he owned it – all minor stuff. ( it is stock otherwise)
it was garage kept then too. he claims it had never been rained on

when i moved back to kentucky, i put new tires on it, new gas tank and lines, new fuse panel and electrical under the dash cd/stereo receiver, there is more i'm sure – i think all receipts are in glove box. I've changed the oil regularly and just had it tuned up so it's running great.

it needs a new windshield, there is a tiny ding on the hood ( which is really the only bad place on the car) and there is a leak on the passenger side floor board- when it rains. could be bad seal around windshield.

other than that – it needs a few interior pieces. (new visor, gear shift cover, various knobs) still though, the interior is a 7 out of 10 for sure.

The greatest thing this car has going for it is the body – there is no rust anywhere.

thanks for looking.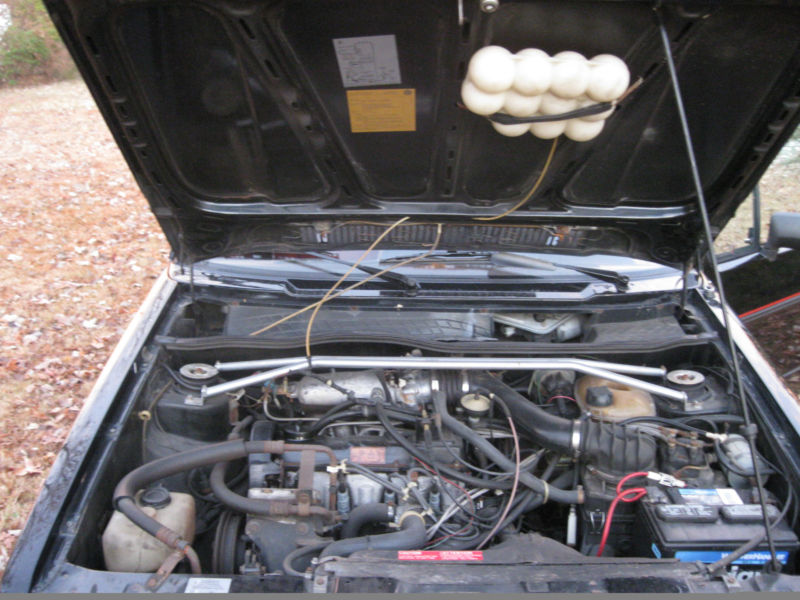 There aren't too many times that you can own an automotive legend on the cheap, but this may just be the best one. This car (unlike mine) appears to be well cared for by the previous owners, so you've got a leg up on most examples right there. The second – and critical one when buying an A1 Volkswagen – is the claimed lack of rust. This all but eliminated these cars from the New England market where they had been so popular. It's so bad even the hipsters can't be ironic enough to resurrect an A1 to drive around in a tortured manner up here – and that should tell you something when I regularly see them cruising in 2002s.
There are a few warning signs – the Fuba roof mounted hood means there's a hole there, so you'd be advised to check for rustproofing. The headliner isn't in great shape and the paint looks a bit tired, but VW paint from this era rarely looks good so that's no surprise. Shockingly, the rest of the original interior (minus the steering wheel) appears to be in pretty good shape – including the original "Golf Ball" shift knob, a nod to the European name Golf and completely lost upon the American market with the Rabbit moniker. There are some common upgrades to these cars present, but best in my mind is that the original snowflakes are still there. I've always had a soft spot in my heart for these wheels. As I write this, the reserve has not been met with bidding in the mid-$3,000 range. I'd expect that reserve to be between $4,000 to $6,000 based upon what we've seen these cars going for in the past two or three years. This car could be a great way to get into a pretty clean example without (at least some of) the headaches I experiences. Time to go three wheelin'!
-Carter