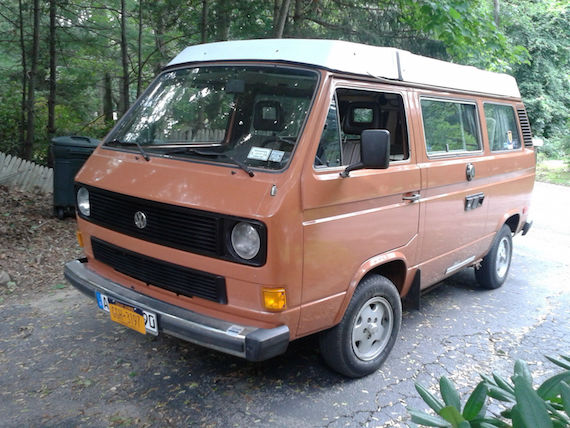 The Westfalia market is all over the place right now, with top values staying remarkably strong as they stand strong as one of the best campers ever made. On the other end of the spectrum, we have examples like this brown survivor. A life on the East Coast has caused some minor decay, but the seller, a serial-VW owner, has taken care of many issues and replaced the engine with a later-model 2.1 a while back. It's far from a perfect example, but it is functional and could be a solid project for a VW enthusiast. For under $8k, this is about as inexpensive an entry into Westylife as you'll find.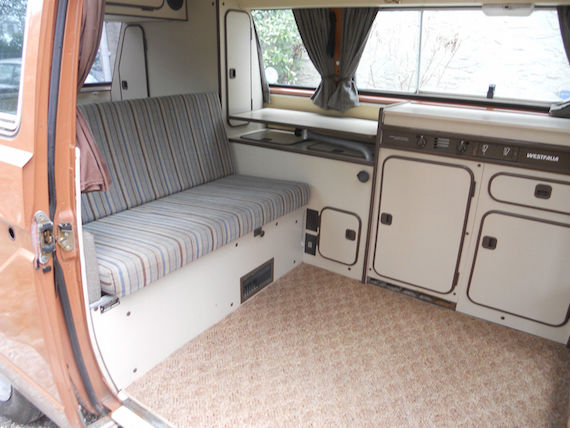 Year: 1984
Model: Vanagon Westfalia
Engine: 2.1 liter flat-4
Transmission: 4-speed manual
Mileage: 114,000 mi
Price: $7,900 OBO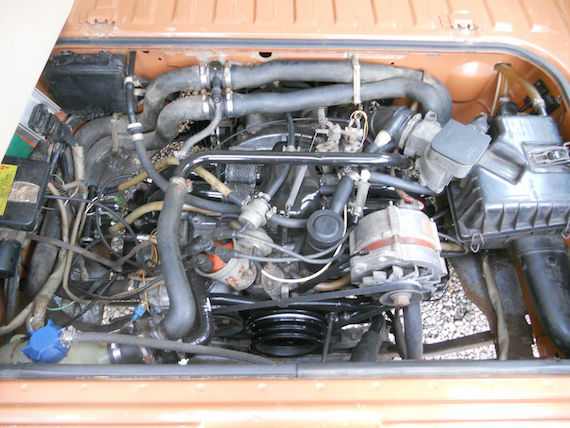 For sale is our 1984 Vanagon Westfalia. Since I have owned it I put a lot of work into it.
The new work includes:

New Fuel hoses
New Axles.
New Brakes. (Calipers and Wheel Cylinders)
New brake hoses.
New Radiator.
Gas Tank
Fuel Pump
Starter
The old 1.9 was replaced with a newer 2.1 engine.
*The 2.1 engine received new head gaskets as well as upgraded non-streach rod dolts and new piston rings. In addition the 2.1 engine is running the 1.9 DIGIJET fuel injection system and cooling system. The body currently has 114,000 miles on it. The replacement engine had around 60k to 80k miles on it when it was pulled from the donor van.

Sink works.
Frige Works on the normal 120v electric hookup haven't tried it off of the battery or propane.
Stove works, however the knob on one burner is stuck and as a result will not turn on.
Propane tank is original and should be replaced.
Sliding door has a dent and is missing the handle.(See Pics)
Rear hach also has a dent. (See Pics)
The tent has some tears.
The front heater blower motor does not work. The rear one does.

Unfortunately like all Vanagons on the East Coast it has the typical seam rust under the kitchen, as well as some rust on the lower nose area. The seam rust currently has a magnet covering it for looks.

Overall its a good true solid Vanagon. In the past I have owned an older VW Bus Camper / Transporter and the Vanagon offers a nice car like ride. This Vanagon comes from a loving VW family. I've had Bugs, Karmann Ghias, Fastbacks, and Squarebacks, so I know my VW's.

Selling because I recently purchased another Vanagon.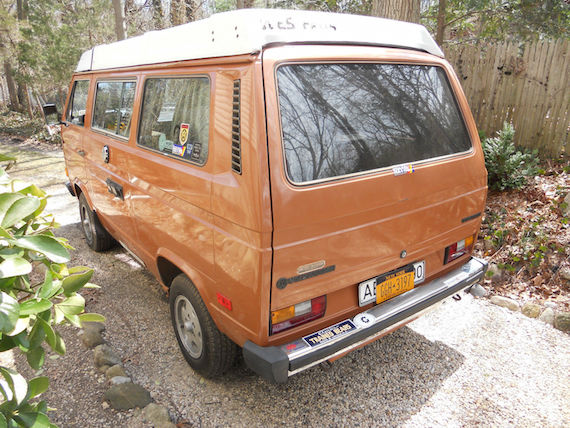 Rust is a terrorist, and its scary to think where else it could be hiding, but if you get past the seams and look at the condition of the interior, engine, and the low overall mileage, I think this is a van worth considering for $7-8k. Even with the issues, there's a lot of potential adventuring here for a fraction of the cost of most Westies out there.
-NR