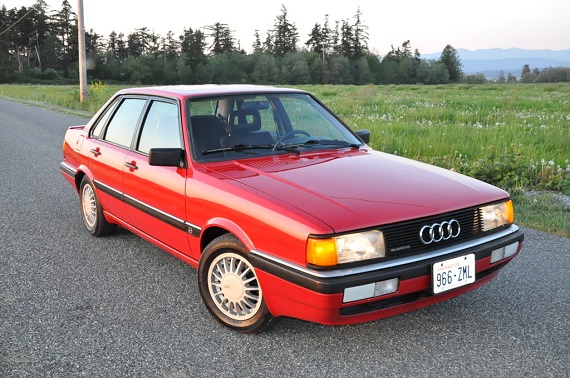 I was sure I had seen this car before. Tornado Red and Brazil Brown Kensington Velour? Check, but there are quite a few 4000 quattros that fit that description. But a 1985 model narrows the pool slightly, though numerically Audi reports selling more 4000 quattros at nearly 5,000 in 1985 than any other model year. Pacific Northwest and under 120,000 miles? And in very good survivor condition? Yes, surely this is the car that I wrote up in February, 2014.
But I was wrong. It's not the same car. It's another that is in even better condition with less reported miles. Does lightning strike twice? The air sure feels pretty electric around me as I poured over the details of this 1985: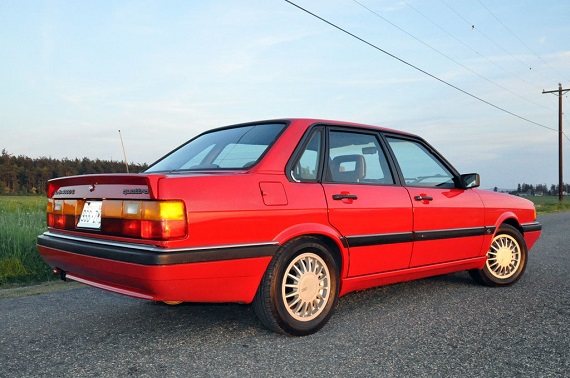 Year: 1985
Model: 4000S quattro
Engine: 2.2 liter inline-5
Transmission: 5-speed manual
Mileage: 116,587 mi
Price: $7,650 Buy It Now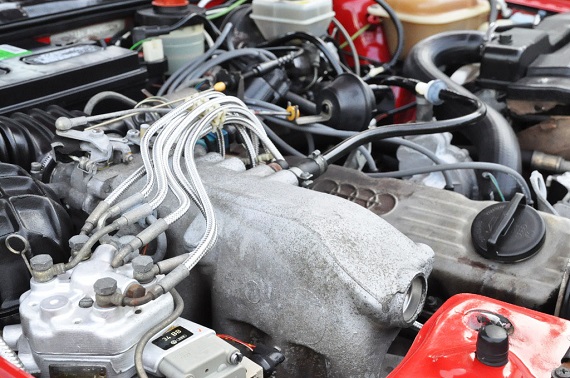 This 1985 Audi 4000S Quattro AWD has lived a safeguarded life in the mild climate of the Pacific Northwest under the care of a skilled German car mechanic. Totally unmodifed and original, the purist owner sought to keep the car in absolute original condition and far away from mod-prone teenagers. Audi enthusiasts know how hard these are to find. This garage-kept needle-in-the-haystack is about as nice as one could possibly find and deserves to live in a garage and receive similar level of care under the new owner.

Please call with additional questions or comments: Matt Williams 801-203-3454

Condition

body: Good paint: Good Interior: Good Engine: Good Transmission: Good Tires: 90%+ Tread

Body is laser-straight minus a few small dimple dings. Paint is shiny. Interior is impeccible. Dash is crack-free. Headliner is clean and intact. Door trimming are excellent. No rips or seam separations on seating.

Mechanically excellent. Engine runs very nice-just as you would expect from a specialist-owned car. Suspension and brakes work as they should. Transmission is smooth through all gears. Clutch is strong. AWD system works great as well as the locking diffs. Steering is tight. Overall a nice driving Audi.

Electrical components: All electrical features work as they should except the right front power window is very slow. The a/c turns on but doesn't seem to blow cold air, likely needing of a recharge. All guages work. Power locking system operates as it should. All interior and exterior lights are operational. The vintage Alpine cassette/radio works and sounds great!

Terms of Sale

The Deposit:
Please be ready to place a $500 non-refundable deposit within 48 hours of auction's close. All transactions must be completed within 7 days of the end of auction.

Note: If the deposit is not received within forty-eight hours (2 business days) or if the sale is not complete within 7 days of the close of the auction, we reserve the right to sell to the next highest bidder or to another qualified buyer.

Legally Binding Contract:
If you are the winning bidder of this auctions please follow through with the transaction. Remember, your winning bid is a legally binding contract to purchase.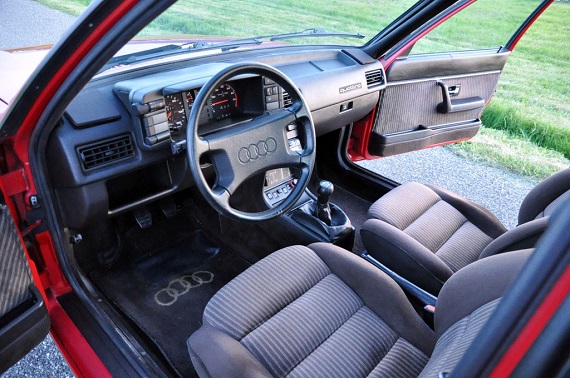 Look, you're not going to find a perfect 4000 quattro today. If you do, someone who loves it more than their firstborn child will be holding on to it, refusing to ever sell. They're that good, and that hard to find in nice condition. So, here we have a slightly imperfect example. Some wear is shown – there might be a little rust under the rear driver's taillight, the passenger reflector has delaminated, the black trim around the rear quarter window has lost its matte black paint and the badges have lost their chrome applique. The rear spoiler looks like it may have been repainted, the antenna doesn't fully extend and the seller has applied at least a gallon of Armor All in the photos. But these are really minor niggles; this car looks to be one of the best I've seen in some time. Yes, if you want the air conditioning functioning you'll need to spend some dough getting the system right and you'll likely have to relay the windows and headlights. But how many times do we get to look at a 4000 quattro that is in this type of original, lower mileage condition? Not often, and the price is usually fairly high as it is here. Is it worth the price of entry? To me, I can see the value in the asking price. Yes, it's high, but as I've mentioned before even a proper respray in the original LY3D Tornado Red could cost you a good chunk of the asking price. The number of no longer available or hard to find items would rack up and trying to restore a lesser example to this level would easily exceed the $7,650 asking price. It's a steep fee to pay up front for an older Audi, I'd agree, but I think this car is worth it. Buy this and wow everyone at a local German car meet. Many will have stories of their exploits in 4000 quattros, but no one else will have a car today that looks like this. This is more than just a means of transportation – this is a memory machine that transports you back to a time when cars were much more simple, yet somehow also so much more enjoyable.
I want it.
-Carter