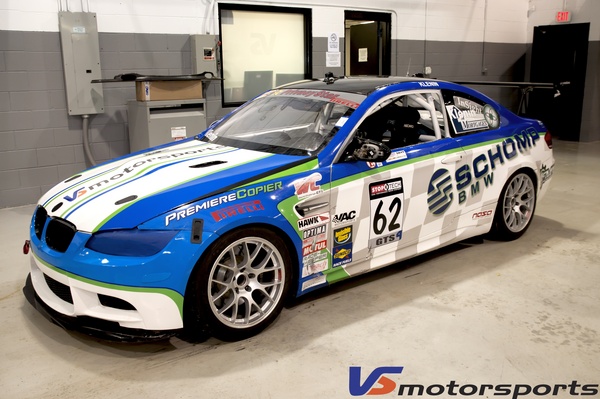 So you want to go the the race track, eh? I don't blame you; I've been tracking cars for 15 years and went to the track with my father for years before that. It's a fantastic experience, and addictive for most that are involved. It always seems to start off the same way, too – people come to the track with their daily driver, which is soon replaced by a much faster daily driver, which is then completely ruined as a road car in an effort to get the best lap times possible. Loud exhaust, uncomfortable seats, concrete suspension, ridiculous splitters that you leave on the curbs trying to get drive-up coffee, lots of attention from the local law enforcement who refer to you as "Mario"; if it hasn't already happened to you, it surely will if you go to the track. This is, of course, not to even mention the expense of building a car to be a track weapon – if you don't double your initial purchase price or more in modifications, you probably weren't trying hard enough. That's why it's so appealing to buy a track car or – if you have the means – race car that someone else has already built and taken the depreciation bath on! But you don't have to go all out and buy a full race team of championship winning cars – there are plenty of examples of "also rans" which would make a suitable track weapon for the weekend warriors. Such is the case with today's example – an already fast car made much faster in the form of an BMW E92 World Challenge M3: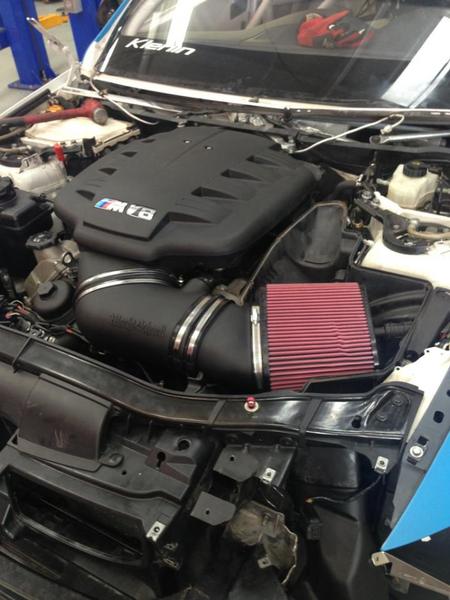 Year: 2009
Model: M3
Engine: 4.0 liter V8
Transmission: 7-speed DCT automatic
Mileage: N/A mi
Price: $49,000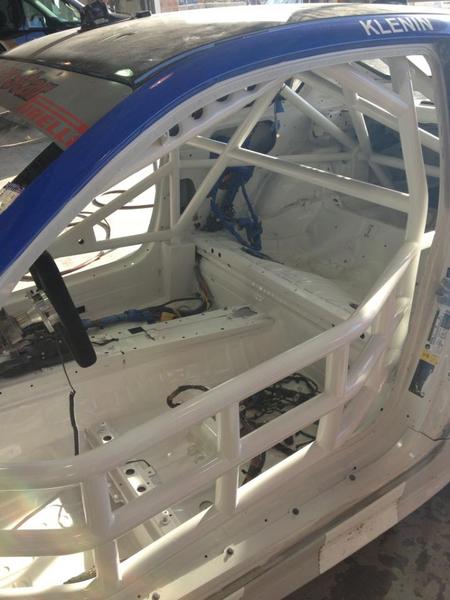 World Challenge E92 M3 (DCT)
Engine-
-Fully Rebuilt World challenge spec engine built by Sunbelt.
-Around 4 Hr of race time on motor.
Cooling-
-C&R radiator/ Oil Cooler
-Setrab Trans Cooler
-Setrab Power steering Cooler
Breaks-
-4 piston Stoptech Front breaks w 355mm Floating rotors
-Custom Front break ducts
– HP Carbon Cooling backing plate ducts
Suspension-
-2 way Ohlins (Front/Rear)
– Upgraded mono ball
-multiple Ebich springs
Exaust-
-custom headdress
-Full custom Exhaust
-upgraded Front and rear sway bars
Safety-
– Full SCCA pro racing approved roll cage
– Recently updated Safe craft fire system
– new Safcraft hans seat belts w/cam lock
– SCCA approved footwell protector
-Carbon fiber Recaro hans seat
Aero-
-Carbon fiber hood
-Carbon fiber doors / factory BMW
-Carbon Fiber trunk
-Costom carbon fiber splitter made by prototype composites
-Lexon windows Front/rear/sides
-Aero Motions Carbon Rear Wing
Wheels-
-2 sets of apex
-3 wheels bbs
Data-
-Aim Evo 4 with dash
Mic-
-Cool Suite. With out shirt.
-Works paddle shifters
-Momo steering wheel, non quick disconnect.
-custom dash relocation.
-Scca approved Kill switch.
-Pre wired safety light com
-Scca Approved safety nets Driver/Center
Spares-
-2 trans
-1 trunk
-other mic parts

Seller Phone Number: (303) 929-3304
Seller Phone Number2: (720) 839-9348
This item is USED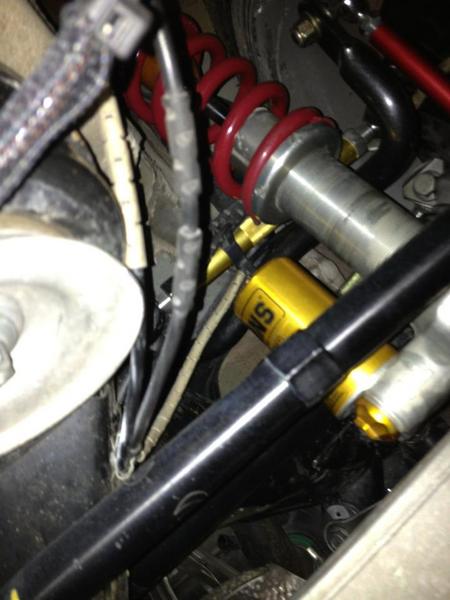 I'll save you some calculator time; adding up the modifications and spares listed will exceed the purchase price of this car. Heck, as I've said with multiple other race cars I've written up, getting a proper engine built will set you back half of the purchase amount. This car is certain to be fast at the track, and is really ideally set up for racing though you could utilize it for DE events. In that case you'd likely need to add a passenger seat which would throw off your corner balancing, so keep that in mind. Being that this car came from World Challenge, it's probably had some or lots of body damage, so it's best to check the car for frame twist prior to purchase, but at the advertised price it's hard to see how you could go wrong. At around half the going rate for a Porsche 997 Cup Car, this car offers most of the same performance and certainly more than enough for any given driver unless your name ends in Said or Auberlen. Keep it long enough, and it will even be eligible for some vintage events in the distant future. If you have the room (and a trailer) to make this happen, there's no cheaper way to go this fast.
-Carter