Warning!
This post is in our archives. Links in this post may have been updated to point to similar cars available to bid on eBay.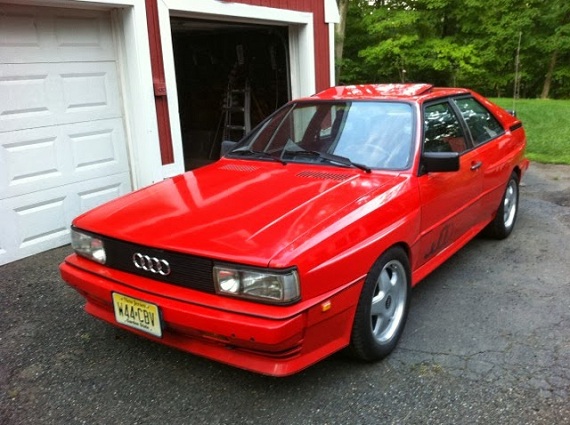 Maybe you looked at Monday's 1985 Quattro and thought "That's for me, but I'm short on money and want more power." We here at GCFSB.com feel your pain! So today's answer is a 1983 Audi Quattro that has a 3B 20V turbo motor swap. This swap is very popular with the Ur crowd, as it both solves the problem of the early underpowered/lag prone U.S. models while offering even an even more tunable engine. If you're a fan of boxflares, big turbos and Rally action, this might just be the car for you! Take a look at today's 1983 Mars Red example: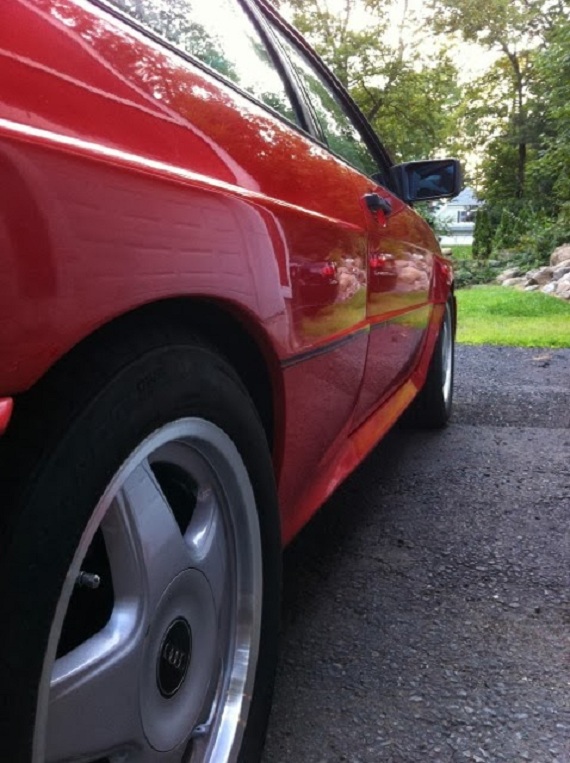 Year: 1983
Model: Quattro
Engine: 2.2 liter turbocharged inline-5
Transmission: 5-speed manual
Mileage: 166,000 mi
Price: $10,000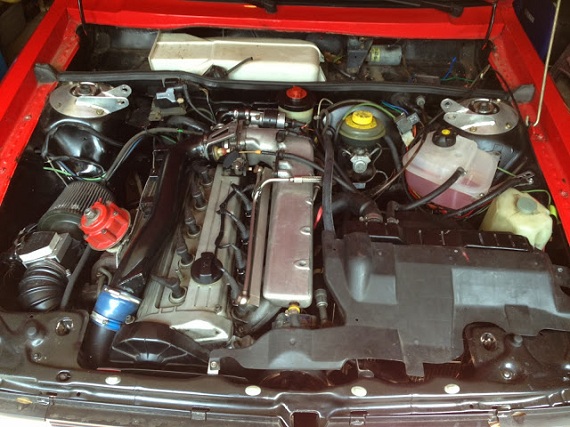 Mars Red with 166K miles

I bought the UrQ last year and had it delivered from California. Aesthetically, the body is a 7 out of 10. However, due to the nature of the west coast cars, this car has next to zero rust. It was my intent to get a solid chassis thus I searched for cars in the west coast.

The urquattro was converted to a 3B by the previous owner. As I was told, the conversion was performed by an Audi/VW Tech. The engine runs very well and boost comes on very strong. The brakes were upgraded to G60s with stainless steel lines. The bomb was replaced with a vacuum setup. It was also lowered with H&R springs.

I also have bought an 87 Coupe as a spare parts car. I would like to have the 87 Coupe taken along with the UrQ.

I have not really done much to the car since I had it other than give it some new shocks for the rear trunk and purchase a new sunroof seal. I did take the lower center console out in hopes of someday upgrading that to a newer dash but that was pointless given I would have to take all of the dash apart which I never had time to do. It comes with the stock 83 ur wheels. I did have a full set of UrS wheels refinished and may consider selling them with the car if the offer is close to my asking price.

I am looking to get $10000. I think it can be an excellent car in the hands of the right owner. I looked at a couple examples of east coast cars and they had too many rust issues and hence the search for a west coast car.

I had great hopes of making the urquattro my one piece of Audi history memorabilia but I have quite too many cars and will need to have it sold to make room for some garage space.

If you have any questions, you can contact me at: guards4s at gmail dot com

Located in Northern NJ.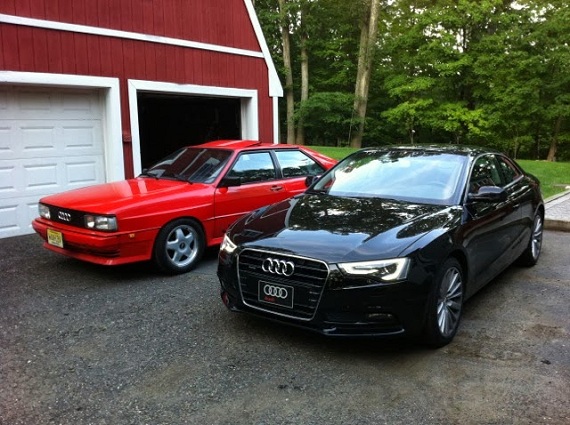 The seller appears to be honest and upfront, though the advertisement really fails to mention what is probably in need in this car; the interior. Despite this the car does come with a full late model GT parts car; great for some shared electrical items and some body panels, but mostly for the windshield and interior. The seller mentions the car is light on rust, but doesn't go so far as to say the car is rust free. I appreciate the honesty, as few of these cars are rust free, so presuming the shock towers and rockers are okay, most everything else is fixable.
Details on the 20V swap are also lacking, but it's a reasonably straightforward swap and it's running, so the two main hurdles are jumped there. The car features upgraded brakes which is nice, and flat lens Euro lights – also a bonus as long as they're properly relayed. Otherwise, the only thing I'd try to negotiate into the sale would be to hold onto those great S4 Fuchs wheels – 16×8 and quite light, they're desirable to have although not correct for the car. Like the 85, this car could use some Euro bumpers but looks like an honest way to get into a quick Quattro. Value is quite reasonable on this model even considering the work to get it perfect, and unlike the "please keep it mostly original" 1985, this is a prime candidate to make into your Rally car dream.
-Carter