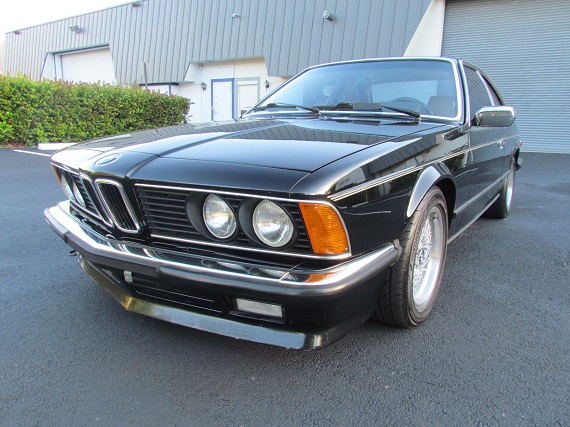 It's been a good week for European specification BMWs here at GCFSB, with the ultra-clean and original E28 and unique E34 the other day. Today is a more desirable model to many, because beyond offering the slimmer bumpers the rest of the world enjoyed, through the mid 1980s if you wanted any real performance from your BMW the Euro versions offered a substantial bump. Through 1984, the top of the heap on U.S. shores was the 633CSi – power had steadily improved since launch, but only slightly – from 176 horsepower in the 630CSi to 181 in the 633. Running concurrently in Europe, however, was a hotter 635CSi. With 218 horsepower on tap from the enlarged 3.4 liter displacement, coupled with a lower weight, these sharks offered much better performance than the U.S. bound models and it was quite popular in the early 1980s to import them. However, in 1985 BMW brought it's own semi-neutered version of the 635CSi to the North American market, meaning the flood of European models slowed to a trickle and it's fairly rare to find any post 1985. Today's example is from that changeover year, and looks splendid in black over tan with BBS wheels: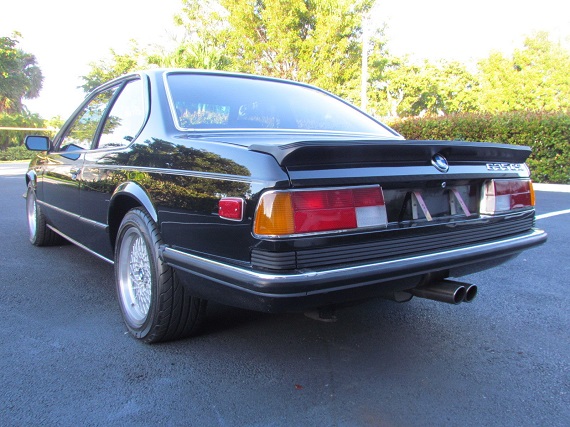 Year: 1985
Model: 635CSi
Engine: 3.4 liter inline-6
Transmission: 5-speed manual
Mileage: 116,340 mi
Price: $18,500 Buy It Now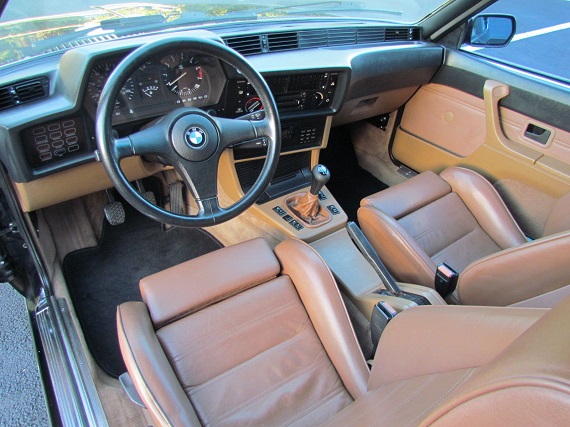 For Sale:

**1985 BMW 635 CSI – EURO VERSION**

– Amazing Clean Car;
– Desirable 5 Speed Manual;
– Clean Carfax;
– All Original Car;
– Federalized European Specification Model;
– Only 116,340 Miles;
– Beautiful Color Combination;
– Since 2012, A/C Storage Kept;
– A+++ Car.

*Sold As Is / Where Is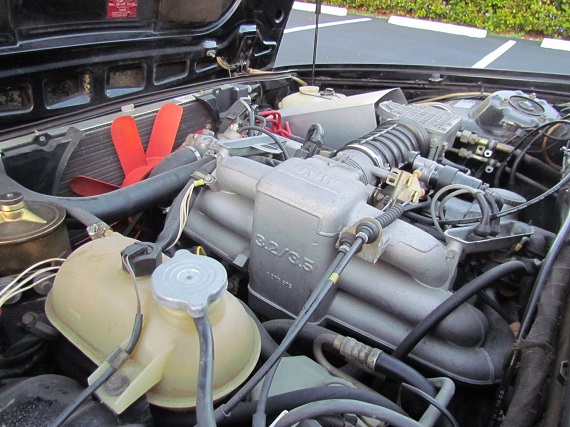 For me, one of the subtle differences between the U.S. and Euro cars that really stands out in the front corner lights. In the U.S., they were angled out slightly – minor, but it really changes the look of the front of the car. European versions were flush with the fenders and look oh-so-much better. But truth be told, there are benefits to each in terms of looks. I've never particularly liked the accordion rubber trim bit under the rear lights of the European version for example. And Federalized examples have garish running lights grafted on to various parts of the car – here, in the rear quarters. This car is running aftermarket but period correct BBS Mahle/RA wheels, along with with what appears to be an upgraded exhaust. The color combination is great and the interior leather looks fantastic, though the parasitic-looking rear speakers that were added in are unfortunate. Miles are low but little information is offered about the mechanical history. Then there's the price; $18,500 is pretty strong in the non-M E24 market. At that money with some searching you could buy an admittedly not as pristine but faster M6 and have something which arguably could appreciate more. There are currently quite a few non-M E24s priced in the high teens, and while they may be heading that way it seems a bit like price fixing at this point.
-Carter