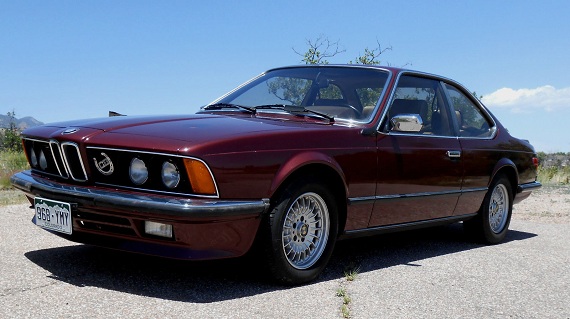 Witness exhibit C in my anti-E30 M3 campaign. Like yesterday's 1988 635CSi, this is another clean and tidy, well presented E24. But unlike yesterday's end of the run car, this is a mid-year non-M spec car that I would generally consider the least appealing of the bunch. So what's special about this one? Well, it's a 5-speed car, always a plus amongst the big 6s. It's got lower miles, too – only 68,000 in this case; that's less than 2,500 on average if you're counting. It's all original, too – right down to the TRX wheels and tires. It has the unique Buffalo hide leather – an interior usually seen in the M cars but less frequently in normal production models. But in my mind I love it because it's a Euro-spec car with a documented history, and an interesting one at that: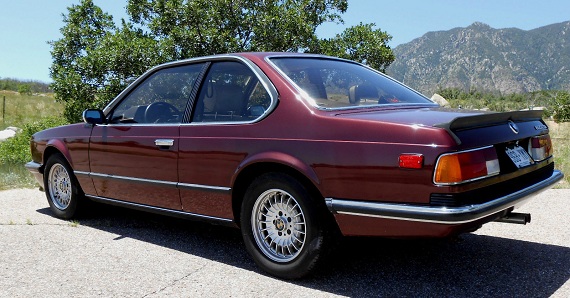 Year: 1985
Model: 635CSi
Engine: 3.5 liter inline-6
Transmission: 5-speed manual
Mileage: 67,843 mi
Price: No Reserve Auction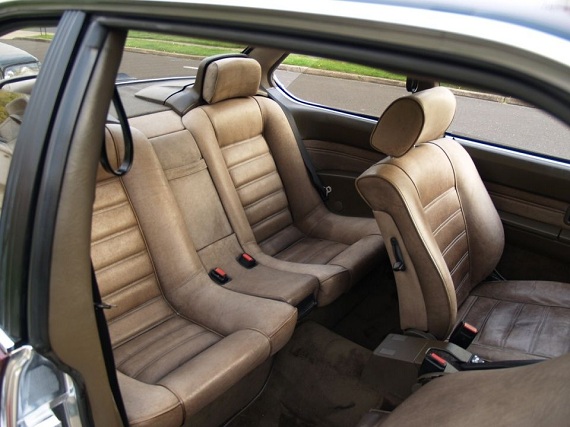 Thinning out my collection, so I'm offering at a very good price this grey-market, federalized Bimmer coupe which was purchased in Germany in 1985 by a US Air Force General and imported into the US that same year. Here's the story:

Brigadier (later 4-star) General Charles Boyd (http://en.wikipedia.org/wiki/Charles_G._Boyd), a Distinguished Flying Cross recipient and the only ex-Vietnam POW at attain the highest military rank, purchased this car new while stationed at Ramstein Air Base. The import plate on the door jamb actually has his name inscribed as the importer, as opposed to a more typical "BMW of North America" or something of the sort. The low mileage indicates he used this as a second or weekend car. I purchased it with 55K miles in early 2010.

The car has all the features you'd expect of a Euro model, to include the more attractive small chrome bumpers and Euro-spec engine. The speedometer/odometer was switched out when it was brought to the United States (in the same year as purchased, so it's most likely very accurate), but all other instrumentation is in the original German. The medium brown interior is of an exotic water buffalo hide, known as the "executive" option. The leather is thick and durable (no scratches or tears), and has attained a fine patina over the years.

The paint looks remarkable in many aspects, but does have some flaws. Most significant is a softball-sized blemish on the hood where, during shipment, brake fluid must have dripped from the vehicle above; the spot's been repainted and buffed out but is still quite noticeable. If I were to keep this car I'd eventually do another respray to cover this and some other minor discoloration, but I'm willing now to let it go at a price that takes this aspect of the car into consideration. There is no rust damage on the car, but given this model's notoriety I suspect that some may have been repaired previously, prior to the repaint. Nevertheless, the car is clean on top and underneath. Pictures tell the story better than words in this case.

Not much more to say, as this car spent more time in storage than on the road in the four years I've owned it (I've got several vintage autos, and I wanted to preserve the low mileage on this one). I did have a new AC compressor and drier installed in 2010, as it did not work when I purchased the car. Fluids and a tune-up done, but again it was not driven much. The battery discharged while over the winter, so I put in a new one this Spring. I also just installed new brake pads. It runs perfectly and drives smoothly … one of the most stable cars I've ever driven, especially around corners. There's not much lean involved at all.

Happy to answer any questions. Will work with you to ease concerns about shipping, etc. Will require $500 deposit via Paypal within 48 hours of auction close, with balance wire-transferred to my bank prior to shipment or pickup. Will consider bringing the car to you, depending on your location and my availability/timing.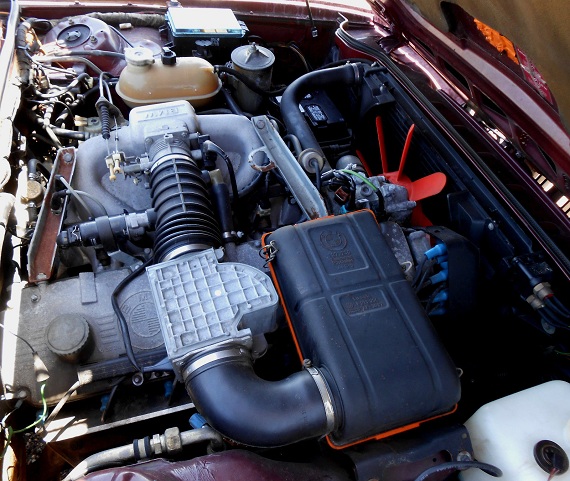 I really, really appreciate the no excuses ad copy the seller has offered. Unlike the flowering review of the M3 from the other day that offered tremendous hyperbole and no information on the actual car, this seller explains some of the history of this particular example, and ends with an honest appraisal of the car. There's no "A/C needs a recharge", "could use fluid changes", or "battery weak" here. Despite not driving the car much, the needs of keeping in running have been met. Further, there's the paint on the hood. Yes, it's an unfortunate eyesore on what is otherwise a remarkably clean example, but it's explained and the seller has tried reasonably to rectify it and not ignore or cover it up. If you're going to buy any car of this vintage, it's best to get one from someone who has taken the time to make sure the car is right. It won't be cheaper as a result of this, but in terms of frustration and aggravation chasing someone else's problems down the upfront cost is generally worth the premium. As a no reserve auction, it will be interesting to see where this particular example ends up; I'd wager that like yesterday's example it will fall between $9,000 and $11,000 – again, one of the best values in the classic BMW world right now. This car, even considering it's flaws, is to me a perfect reminder of when BMW really had it right.
-Carter