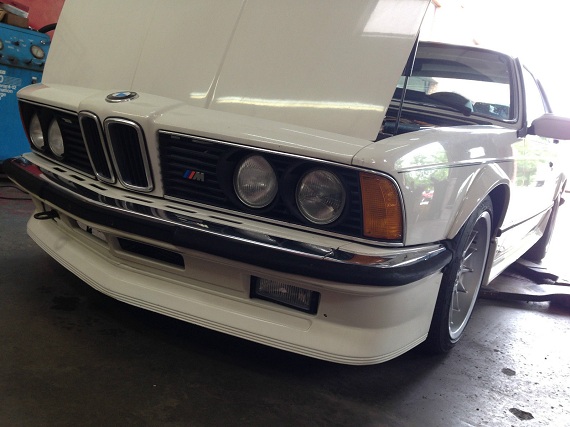 In Paul's recent M6 Roundup he celebrated the many different colors that the M6 came in, including a rare Bronzit example. It's one of the many reasons I prefer the M6 over the M5. The second reason is the particular look of the updated 88 examples; with slimmed down bumpers, they look a bit closer in my mind to the original design than the other U.S. spec cars. Of course, in an ideal world I'd want a clean Euro example – with small bumpers, the right motor and perhaps an even more rare color combination, such as this Alpine White with Buffalo hide leather 1985: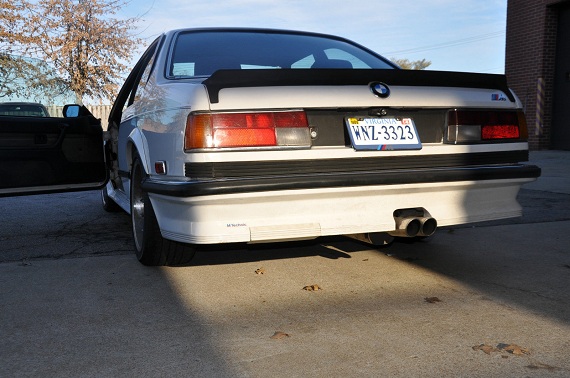 Year: 1985
Model: M635CSi
Engine: 3.5 liter inline-6
Transmission: 5-speed manual
Mileage: 93,000 mi
Price: Reserve Auction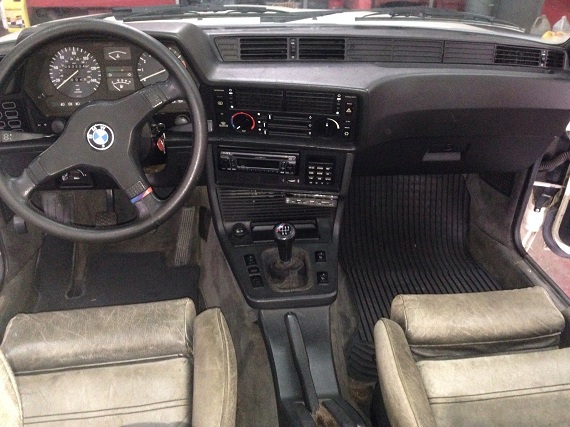 1985 BMW M635 EURO THIS IS A EUROPEAN MODEL,,,,, IT WAS IMPORTED TO USA
CAR RUNS AND DRIVES VERY SMOOTH THIS IS A M88 ENGINE AND THE ENGINE IS BEEN REBUILD WITH NEW PISTONS .TIMING CHAINE , UPPER CHAIN ,VALVE ADJUSTMENT AT 83000 MILES . NEW CLUTCH ,SUSPENSION IS BEEN UPGRADED WITH NEW BILSTEIN SHOCKS AND H&R SPRINGS ,TIRES ARE GOOD ONLY 4000 MILES ON THEM .AC IS COLD .TRANSMISSION SHIFTS PERFECT TRUE ALL THE GEARS . SUN ROOF WORKS FINE .PAINT IS ORIGINAL AND IS IN GOOD SHAPE .CARPET AND INTERIOR LOOKS GREATH DASH IS CRACK FREE.THERE IS NO OIL LEAK .UNDERCARRIAGE IS SUPER CLEAN AND THERE IS NO RUST
CAR ALWAYS BEEN IN GARAGE
PURCHASE THE CAR AT 2008 FROM THE ORIGINAL OWNER VERY REAR M TECH 1 BODY KIT ON THE FRONT AND REAR BUMPER
ZENDER SIDE SKIRTS .STAINLESS STEEL BILLY BOAT EXHAUST CAR NEVER BEEN IN ACCIDENT .I HAVE ALL THE PAPER WORK FOR THE CAR ( OVER $8000 PARTS AND LABOR )
CAR IS BEEN SOLD AS IS
PLEASE CONTACT ME IF U HAVE ANY QUESTIONS
I AM A %100 POSITIVE FEED BACK MEMBER ,BID WITH CONFIDENCE
PLEASE ONLY SERIOUS BUYERS
INSPECTIONS ARE WELL COME ( BEFOR U PLACE UR BID )

I WILL ADD MORE PICTURES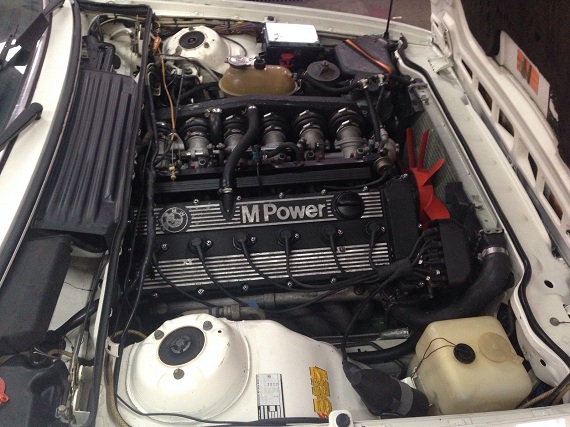 Truth be told, though I get the rarity aspect of the M-Tech pieces I don't think they're particularly attractive on the E24. They make the design a bit fussy and over-thought; I'd prefer the car without them. I do, however, really like the color combination and the somewhat unusual addition of the 540i Sport alloys was a good choice for both tires and look. They mimic some of the Alpina turbine designs but are much more approachable in price. This car had an engine rebuild that potentially saves the future owner some money – provided it was done properly. These aren't cheap motors to work on, so I'd make sure that motor was checked out before purchasing. Other items such as the H&R suspension and B&B exhaust are pretty common additions and generally welcome – but also fairly easily reversible into stock configuration. But this car isn't likely to be a show queen anytime soon; what it does look like is a nice quality driver that can be enjoyed for less money than some other classic BMWs.
-Carter