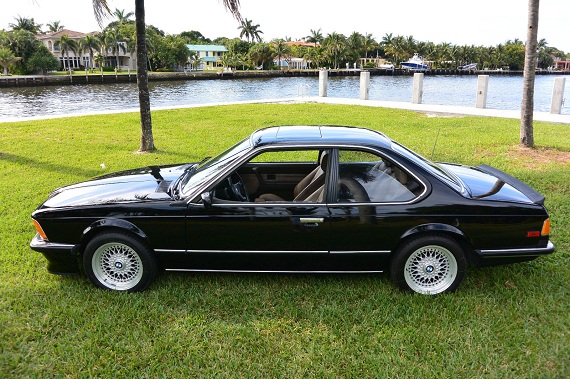 A about a month ago I wrote up a M6 roundup, covering the many nice examples for sale. They range greatly in price and condition these days, so it's really best to do your homework, find the one you like and try to get one with a solid maintenance history over a few less miles. But occasionally one pops up that you just say "Wow!" to, and this one is pretty high up here. With a reported 40,000 miles, this European-spec 1985 M635CSi is just jaw-dropping: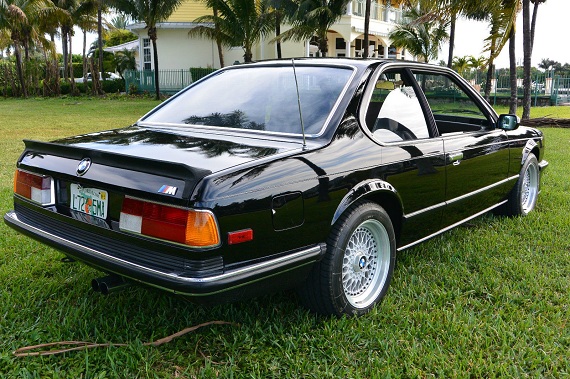 Year: 1985
Model: M635CSi
Engine: 3.5 liter inline-6
Transmission: 5-speed manual
Mileage: TMU mi
Price: Reserve Auction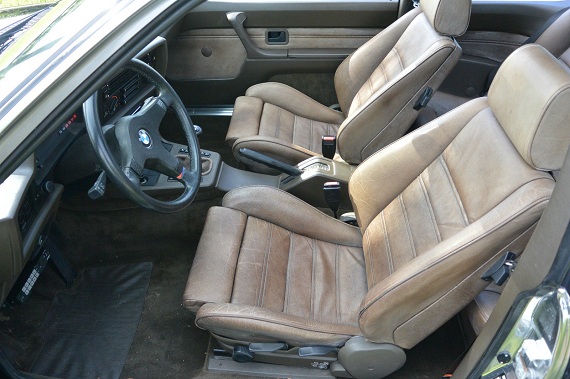 Brief

If your looking at this car, I will assume you know what it is and the value so I won't copy and paste the history or the rarity and collectability of it. This particular car has to be one of the very best examples of the the Euro M6 to date, completely original and a one family owner car since purchase in 1985. This is the only one I have seen with the natural water buffalo interior. This grey market bmw m6 has all german readouts on the dash. The car runs and drives perfectly, always maintained and Sunday driven to keep it in running condition. This is not a beat up M6 with high milage and left out side to die. This is a one family owned car always preserved and garaged.

History

This car was purchased new in 1985 by my Father somewhere in the NE, and driven to Florida in 1985 I was sixteen at the time and dreamed about someday driving this beast but my Father would never let me drive it. Good decision on his part, a kid should not be behind the wheel of this beast of a car.

I bought my own m6 in 2001 a 1988 but rest assured its not the same car as the euro version now that I have driven both. Take a look at the pictures and ask any PERTINENT questions about the car. Its not a desperate sale but we believe this to be such a good example that it should be shared for the right price. If it does not sell I will be happy to leave it in the garage for another day to sell.

NOTE: The odometer stopped working sometime in the early nineties I remember as a kid. My father did not drive the car much except to keep it running and everything working. I would have to estimate the actual mileage because of this. I would have to guess between 30K and 40k miles. I am not sure if it can be verified through the computer if any one knows I would be interested. Anyone is welcome to perform any test to determine actual miles.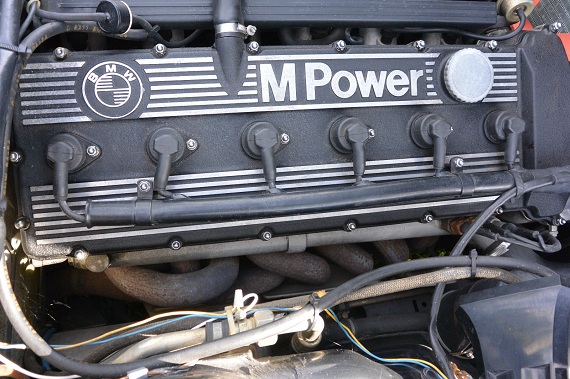 With the listing worded the way it is, I'd guess this is likely to be one of the higher reserve cars we've seen lately; but just look at it. The paint is nearly flawless and shows amazingly well, the buffalo hide leather looks just awesome, and it's full of Euro goodies; from headlight wipers to tubular headers, this is the car to have. While I prefer the blue cars to the black examples, I just can't help but think how much more right this car looks than the U.S. spec cars; yes, the 3 piece BBS RS TRX wheels are a pain to get tires for, and yes, there are a couple of little things to address and the total mileage is unknown, but this car is simply bite the back of your hand beautiful.
-Carter