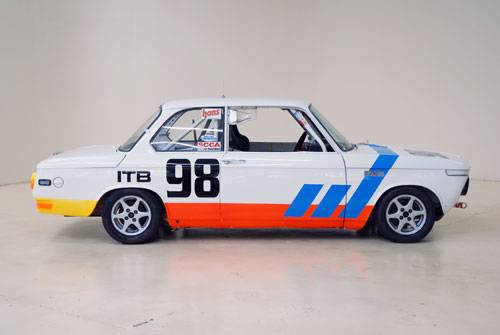 If the 1986 Porsche 911 Carrera posted earlier was still a little too rich for your blood, we here at GCFSB feel your pain. While there is a simply joy to seeing Porsches race, the reality of buying into and maintaining a Porsche race car can be a little too much to take for most hobby budgets. What's the solution, then, if you've got the desire to hit the track? Well, for not much money there are many racing BMWs that can be had. From 2002s to E36s, just like Porsches, there is a devoted fanbase of enthusiasts who take otherwise good road cars and turn them into race cars so that you don't have to: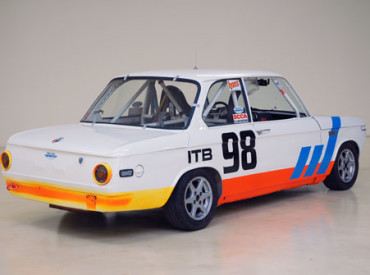 Year: 1970
Model: 2002
Engine: 2.0 liter inline-4
Transmission: 4-speed manual
Mileage: Not Listed
Price: $11,995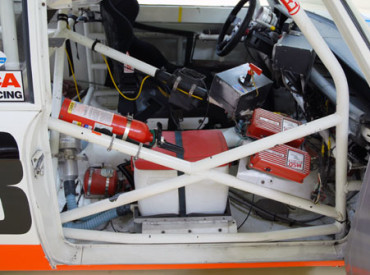 Location:
Concord, North Carolina 28027
Stock #:
1827
Trans:
Manual
Condition:
Excellent
Exterior:
White
Interior:
Black

Description:

Stk. 1827 1970 BMW 2002 Race Car

If you ever wanted to scratch that racing itch with something fun and relatively inexpensive to campaign, then please take a look at this great little 1970 BMW 2002. Complete with original log book and originally built and prepared by Ponder Racing Services of Cummings, Georgia; this 2002 is ready to race in SCCA ITB or SVRA Group 3 or 8/BS. Its original 1990 CC four cylinder engine was bored .40 over to bring it up to 2.0L. Equipped with a Weber DGV series downdraft carb, Stahl header, MSD 6AL ignition, Accusump system, dual Holley electric fuel pumps with a twelve gallon ATL fuel cell this engine dynoded out at a max of 107.1 horsepower and 108.2 lb/ft of torque at 5200 rpms. The original four-speed transmission and independent 3.90:1 rear axle deliver that power to the ground through four 185/60/13 Toyo RA1 tires mounted on Borbet six-spoke aluminum wheels. Inside the cockpit you'll find a full roll cage with side impact protection, Sparco Pro 2000 racing seat with a new Simpson four-point harness, Sparco steering wheel, helmet cooler and full compliment of Auto Meter gauges. The car is also equipped with AMB transponder and comes with two additional sets of wheels, four Hoosier race tires, two engines and other assorted spares. A Hans device and new driving suit is also available separately for purchase. Call 800-650-1055 or visit our website at www.autobarnclassiccars.com for more information. ALL VEHICLES SOLD "AS IS'

Price: $11,995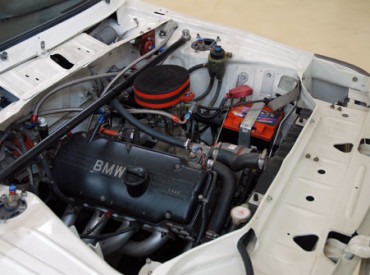 While this 2002 lacks the trailer of the earlier posted Porsche and only has about a third of the power, it's important to note that the entry price for it is less than the engine rebuild costs on the 911! Tires are tiny and affordable, engine options are plentiful and cheap as long as you don't go crazy for power, and the balance of the early 2002s will leave you grinning from ear to ear. There's something clean, elegant and simple that these early cars embodied and has been lost by the current generation of cars. While newer road cars are often faster around a track than these old ladies, the simply pleasure of executing a 4-wheel drift at less than 150 m.p.h. is enough of a reason to go drive one of these. This car looks reasonably well built, and while I wouldn't take it racing in the ultra-competitive SCCA ITB class where you'd likely be a backmarker, this would be a great and very cheap entry into vintage racing. Personally, I'd source some BBS magnesium wheels and do a Alpina or Schnitzer-inspired paint scheme. If you're on a budget but still want to feel very special, here's a great car to do it in!
-Carter