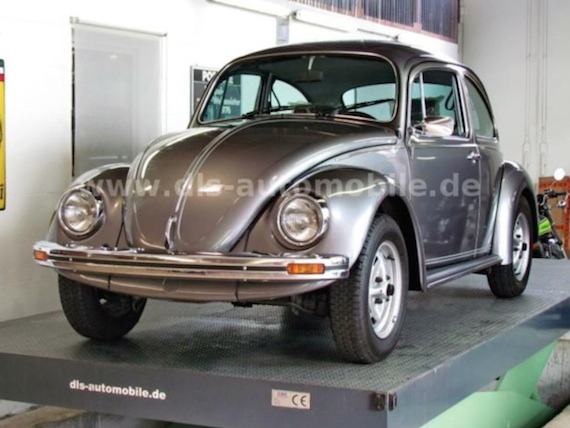 There's always those cars we wish we would have bought new and then locked away immediately, preserved for a later date for investment purposes or merely to have a new example of a favorite vehicle for use years down the road. If it's a vintage VW Beetle you crave, few come more out of the wrapper than this 1985 "50 Jahre Käfer" or "50 Years Beetle," built to celebrate the 50th year of production of the people's car. This example for sale near Stuttgart, Germany has just over 50 (yes, fifty) miles on the clock and still has the plastic wrappers on the seats. Even a bit of the cosmoline is still apparent underneath. This would certainly be of interest to any Volkswagen dealer seeking to draw in customers to the showroom.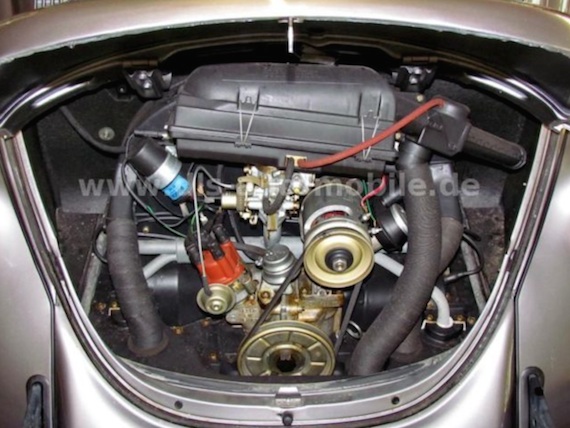 Year: 1985
Model: Beetle "50 Jahre Käfer"
Engine: 1.2 liter flat-4
Transmission: 4-speed manual
Mileage: 82 km (~ 51 mi)
Price: €23,950 (~ $32,427 USD)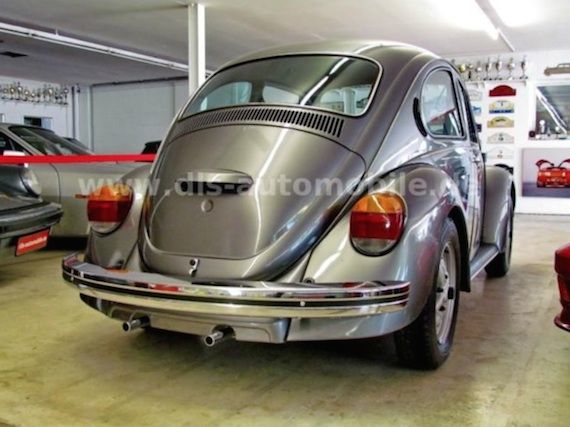 Hardly a motorist between 45 and 75 years has passed one. The Beetle, the most-produced automobile of all time, was for most of us our first car, or at least one of the vehicles at the beginning of our driving career. We drove it to school, university, to work, on holiday, at any time or the day or night or season.

"IT RUNS. AND RUNNING. RUNS AND …" was the advertising slogan at the time, which made a point. The Beetle in all variants was our trusted friend for all occasions. In the summer he never overheated like others, in the winter he took every hill like a mountain goat and if you packed tight, you could even make friends with its poor heating, which always brought scalding air in the wrong places, but other places caused numb fingers and red noses.

We did everything to them, these Beetles endured much. Salt, snow, rust, never mind. They went along stoically and if something broke, even the attendant could go next door for help. Now imagine if you could forgive all the past sins with Beetles and make amends, turning back the clock and buying a NEW Beetle, as you are smarter this time. Not any usual Beetle, but the special "50 Jahre" model in chic color and elegant fabric.

We offer a NEW "50 Jahre" Beetle in 1200 trim, which was ordered in 1985 by a VW dealership, delivered in December '85. It was registered on 22.12.1985 without having to drive a meter on 23.12.1985, decommissioned then. In the garage of the VW operation the Beetled waited obediently for 28 years for it's new owner to enjoy today as a quasi-new, 28 year old Oldtimer.

The car was preserved from the first day, regularly brought up to operating temperature, a few miles down, oil and fluids changed and air pressure checked. The extradition protectors remained in the car, as the documents accompanying the freight forwarding, etc., as it was delivered. And now imagine, you could have today a new, old Beetle as described above. You are no longer plagued with prudence, but have vision acquired with age. Under the best conditions you would want to treat this car right for another 20, 30, 40 years of more.

For the person who has no suitable Christmas gift for his wife, son, daughter or in the best case, here it is. Unique? Sure. We urge you to make an appointment by email or phone, as our vehicles are always kept dry and sealed.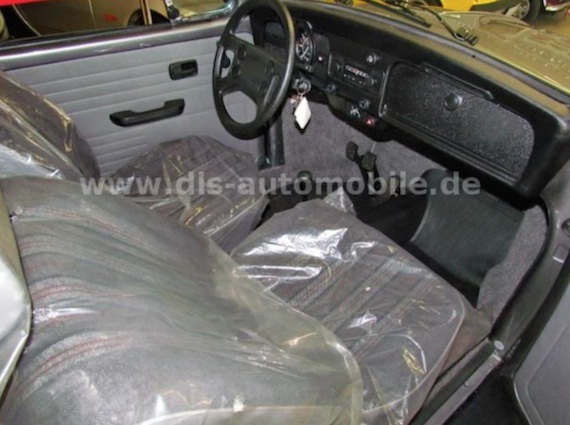 Those who buy vintage Beetles usually seek out the older variants from the 1950s and 1960s, but I find late model examples such as this an intriguing anachronism from the past. The Golf had well established itself as the new volume leader for VW by the mid 1980s but the Beetle was still a very popular car in Central and South America, where you can see many in use as taxis on the streets of major cities like Mexico City. Over $30,000 is a lot for a Beetle like this, but there might be someone out there who just has to have a like new Beetle from the 1980s and is willing to pony up at any cost.
-Paul