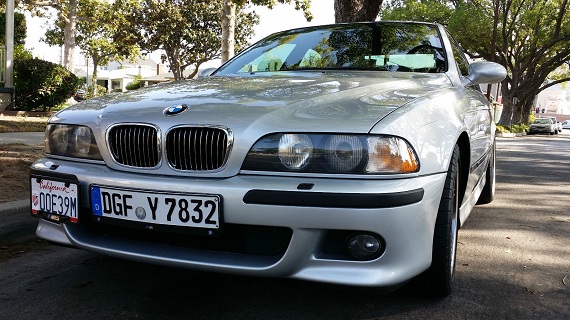 For many, the Paul Walker story is one of tragedy and loss – it was a senseless death of a movie star and his friend, or if you're quite cold it was a senseless death of a Carrera GT. But recently I was watching a Formula 1 documentary talking about Francois Cevert, killed in qualifying at Watkins Glen in 1973. One of the drivers mentioned how then team owner Bernie Ecclestone asked why he was upset, to which the driver replied that Cevert was dead, of course. Ecclestone's reply was that Cevert, right up to the moment that he died, was doing exactly what he loved to do – as were Senna, McLaren, Clark – indeed, every driver that has died in racing was doing exactly what they loved to do at the moment they perished. If there can be any moment of solace in the feelings of loss, it is that. You could dislike Paul Walker's movies, but you can't deny that he was at heart a true automobile enthusiast. When the Fast and Furious franchise first started, initially I really disliked the movies. I didn't feel as though they accurately portrayed…well, anything, really. But my initial feelings have softened over the years as I both realized the place of the movies in automobile entertainment; after all, they weren't documentaries. Further, I have to say that if someone came to me and said I'd be in a series of semi-corny automobile movies for multiple millions of dollars so that I could pursue my interests, I'd be hard pressed to say no and take the moral "higher ground" on the basis that I didn't like the artistic license of the movie series. Paul Walker ended up being one of the stars of the Fast series, and as a result assembled quite a collection of memorable automobiles – one of which is a German car favorite and for sale today: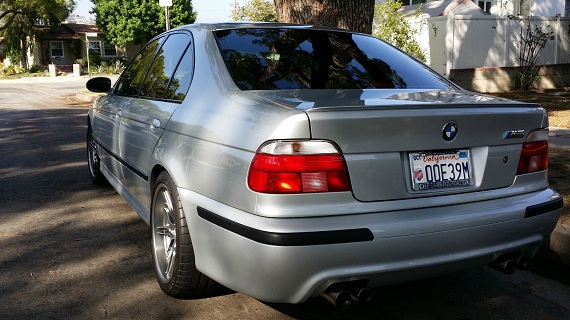 Year: 2000
Model: M5
Engine: 5.0 liter V8
Transmission: 6-speed manual
Mileage: 51,250 mi
Price: Reserve Auction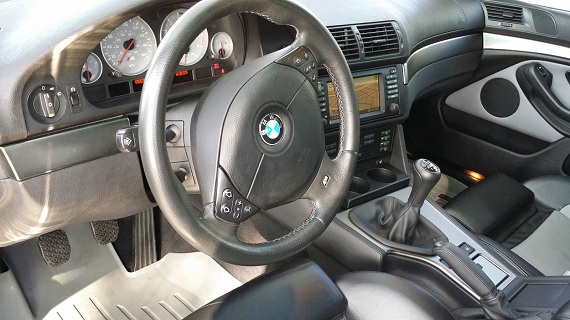 Up for sale consideration is this low mileage 2000 BMW M5. This vehicle was previously purchased from the AE Collection (Paul Walker & Roger Rodas collection) back in 2011. This is a rare opportunity to own a car from their auto collection. I mention this only to offer the potential buyer the ultimate confidence in regards to this vehicle's history. All of the vehicles at AE are hand picked and they are some of the most tasteful models from today's market.

This M5 has been consistently serviced at BMW dealerships since that purchase and I have been advised by BMW that it was previously a CPO (certified pre owned) BMW. This should give the buyer a solid piece of mind, knowing that everything was serviced on this vehicle at the correct service intervals. This is a key note for all BMW M vehicles as they are very sensitive to maintenance at the recommended intervals. This M5 does have the updated pistons that BMW changed from the earlier M5's. This update corrected the "burning oil" issue found on those earlier models. As a result, it will take either the 5w30 Mobil 1 Synthetic motor oil or the previous thicker oil from Castrol that was exclusive to the E39 M5. The tires are the recommended Michelin models and they still have a long life on them. I had purchased a new set back in 2011 at about 40k miles.

This M5 has no known mechanical issues. It runs and performs just as it should. It passes smog and all of the electrical components perform as they should. The clutch is still original and very healthy. The interior is like new, and the exterior paint still shines and feels like it left the showroom floor yesterday. This was very well taken care of by the team at AE and I have only continued the love and appreciation for this car. We are considering the sale to support our growing family, and thus I have very little time to drive and appreciate this car.

Please look at the photos to judge for yourself. Thank you for viewing this listing.

DISCLAIMER:
This vehicle is being sold as is, where is and with no warranty, expressed written or implied. The seller shall not be responsible for defects and makes no warranty of any kind. No allowance or set aside will be made on account of any incorrectness, imperfection, defect or damage. Any descriptions or representations are for identification purposes only and are not to be construed as a warranty of any type. Seller assumes no responsibility for any repairs regardless of any written or oral statements about the vehicle. Buyers Remorse or uncertainty after purchase is not the sellers responsibility. Inspections are allowed prior to sale. In the sake of a court issue buyer to be responsible for both buyer & seller attorney & court fees 100% that are incurred, and any court matters will take place in the state the vehicle was sold from.

On Jun-13-14 at 06:26:14 PDT, seller added the following information:

There have been some inquiries on the recent BMW service visits. Please see below for detailed information:

DATE: MILEAGE: DESCRIPTION: PRICE:
11/09/11 40,124 Inspection 1 service performed and flushed the brake fluids $936.35
12/16/11 40,772 Replaced cluster due to dead pixels. $699.63
12/30/11 41,405 Replaced tires; Michelin Pilot Super Sport OEM specs $1,265.00
04/06/12 42,570 Replaced 02 Sensor and Thermostat. Replaced AC Belt.
Replaced windshield wipers. Flushed cooling system. $1,838.97
10/23/12 45,470 Replaced battery $515.63
09/12/13 49,008 Replaced rear brakes $352.33

In addition to the above services, the vehicle has had routine oil changes with Mobil 1 Synthetic every 3 months regardless of mileage. As you can see, most of the common major services that are routine prior to 50k miles have been performed. The car has been amazing throughout the course of my ownership. Nothing on this M5 has been spared when the services have been needed. The buyer should also keep in mind that all of these maintenance services were at a BMW dealership and not a second hand mechanic. The previous service visits from AE were also with BMW since this M5 was a CPO model.

Also, this M5 does have factory xenon headlights, and has had the factory navigation upgraded to the latest model (MK4) and the newer 16:9 widescreen display. The original smaller display (4:3) is still available if the new owner wishes to take possession. Again, to the best of my knowledge, all of the electrical components are functioning just as they should. I have no reason to believe otherwise from my occasional driving patterns. This M5 has no dents, no accidents, no paintwork…never a visit to a body shop.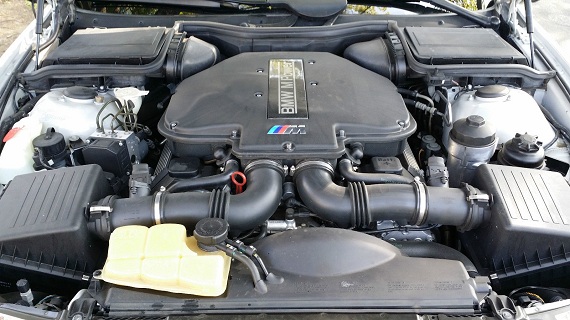 By itself, a 50,000 mile maintained example of the E39 M5 is a pretty desirable item. The color combination is a standby although it wouldn't be my first choice. Condition overall seems fitting for a lower mileage example, and maintenance and updates have been taken care of. This certainly makes the car more appealing to the enthusiast. The question is whether the Paul Walker connection adds anything to the conversation; for some, it probably does – but for others, I'm not sure it would matter who owned the car. I don't think many people would set out to purchase a car specifically because it was previously owned by a movie star, but there are certainly many people who enjoy that status. No, I more expect that conversation will be brought up by the future owner when at shows or car and coffee meets. Pricing on this M5 will likely be fairly high compared to getting into a higher mile example, but for someone who wants the connection and with condition being pretty close to top, this is the type of car that will likely command the most money in the market.
-Carter