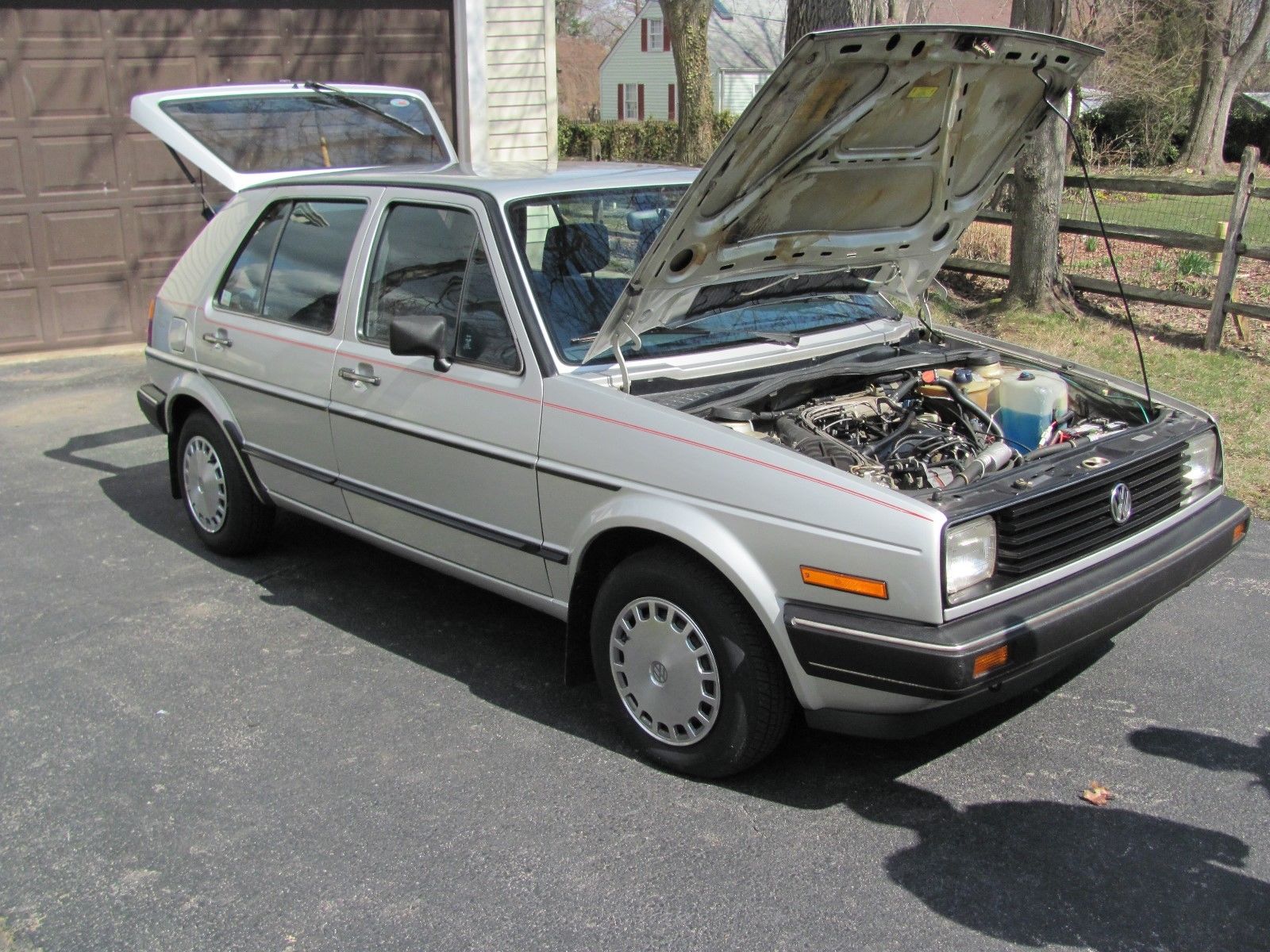 Continuing on the theme of basic Volkswagens, as I mentioned in the A2 Jetta post I have a soft spot for the Golf. I've twice owned them; my last was a '98 K2 4-door and my first Volkswagen was just like this car. It was a 1986 Westmoreland-built Golf. Compared to most of the cars that come across these pages, the Westmoreland Golfs aren't really very special. They were very basic models. But they were also unique in their trim, and they were only built in the configuration you see here for two years. Of course, that really only matters to Golfphiles, but it's a neat bit of trivia, anyway.
I covered the details of these models when I last covered a Westy Golf back in July, 2017. Basically, the easiest way to tell them apart from German builds are the wheel covers and the grill with sealed-beam rectangle headlights. That particular '86 was mega impressive, as it had only 44,000 miles. Well, today's '85 has even less: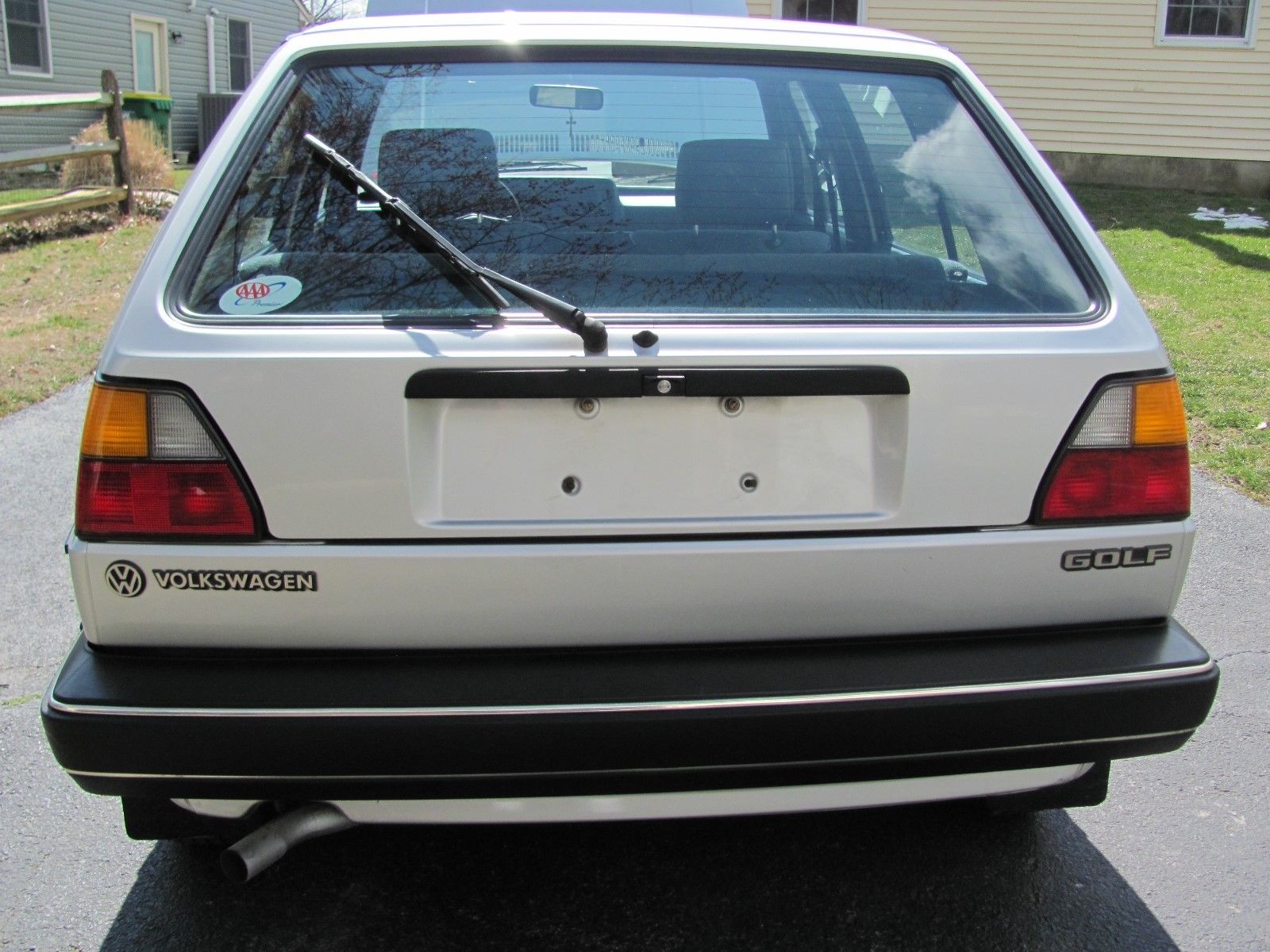 Year: 1985
Model: Golf
Engine: 1.8 liter inline-4
Transmission: 5-speed manual
Mileage: 29,636 mi
Price: $9,999 Buy It Now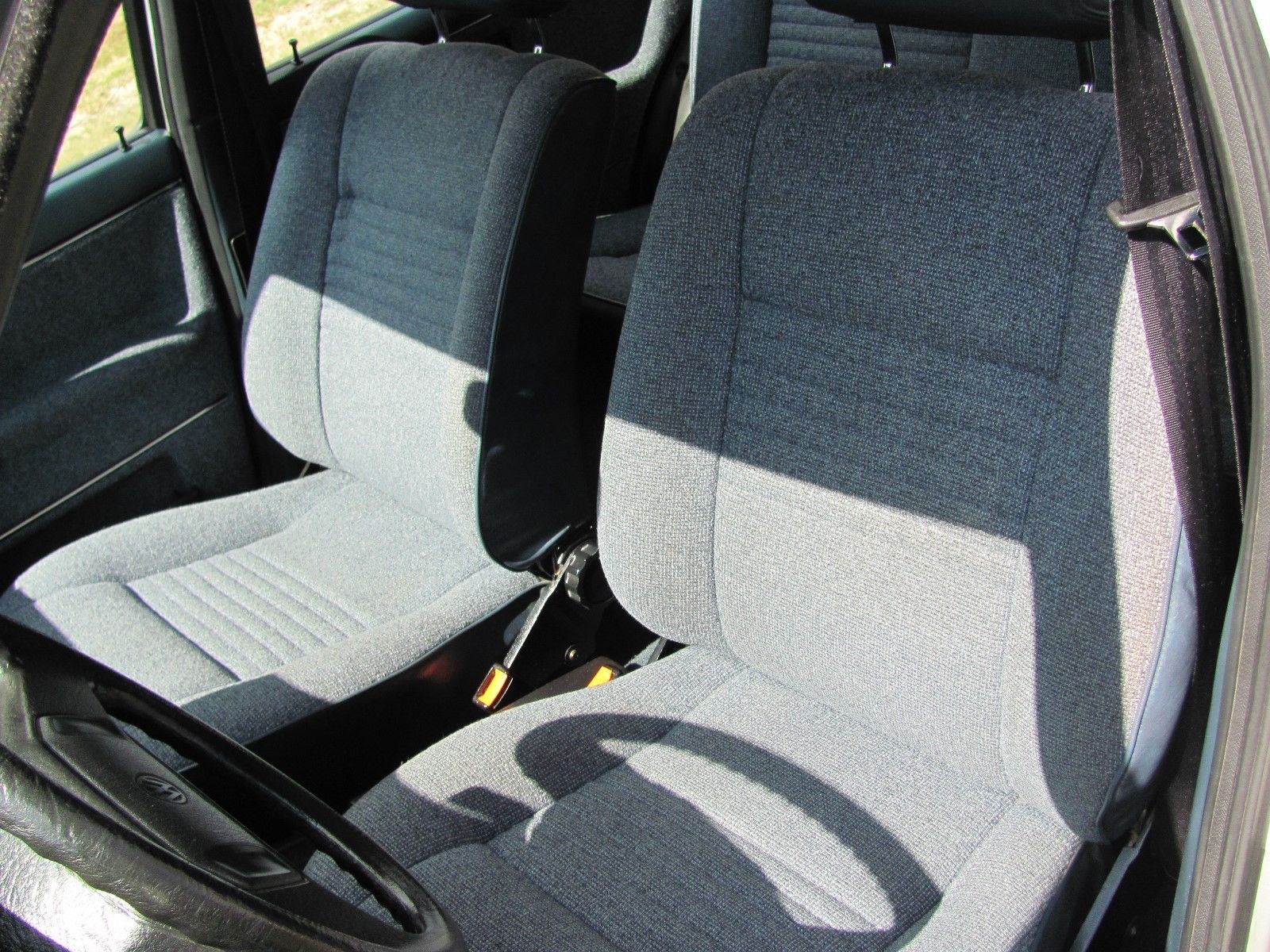 You are looking at the finest 1985 VW Golf in the country right now. This is a one owner car that was meticulously cared for. It has a little over 29,000 original miles as you can see in the pictures. Four cylinder, automatic, cold AC. The pictures say it all. The interior in this car is as nice as the day it was first brought home. The paint shines like new. There are just a few very minor imperfections. What you see under the hood is a sprayed undercoating. One interesting note, this car was purchased radio delete so you can install your own stereo set up. I have the original window sticker, Delaware inspection certificates and receipts from 2015 showing new battery, new tires and new brakes. The car has only had 500 miles put on it since 2015. Come take a look at this beauty and take her for a test ride. You won't be disappointed. Please ask all questions before bidding.

This is being sold with no warranty implied. A non-refundable deposit of $500 is due 48 hours after the auction ends. Buyer is responsible for local pick up or shipping. If you need more pics of info please call Wayne at 302-798-0524.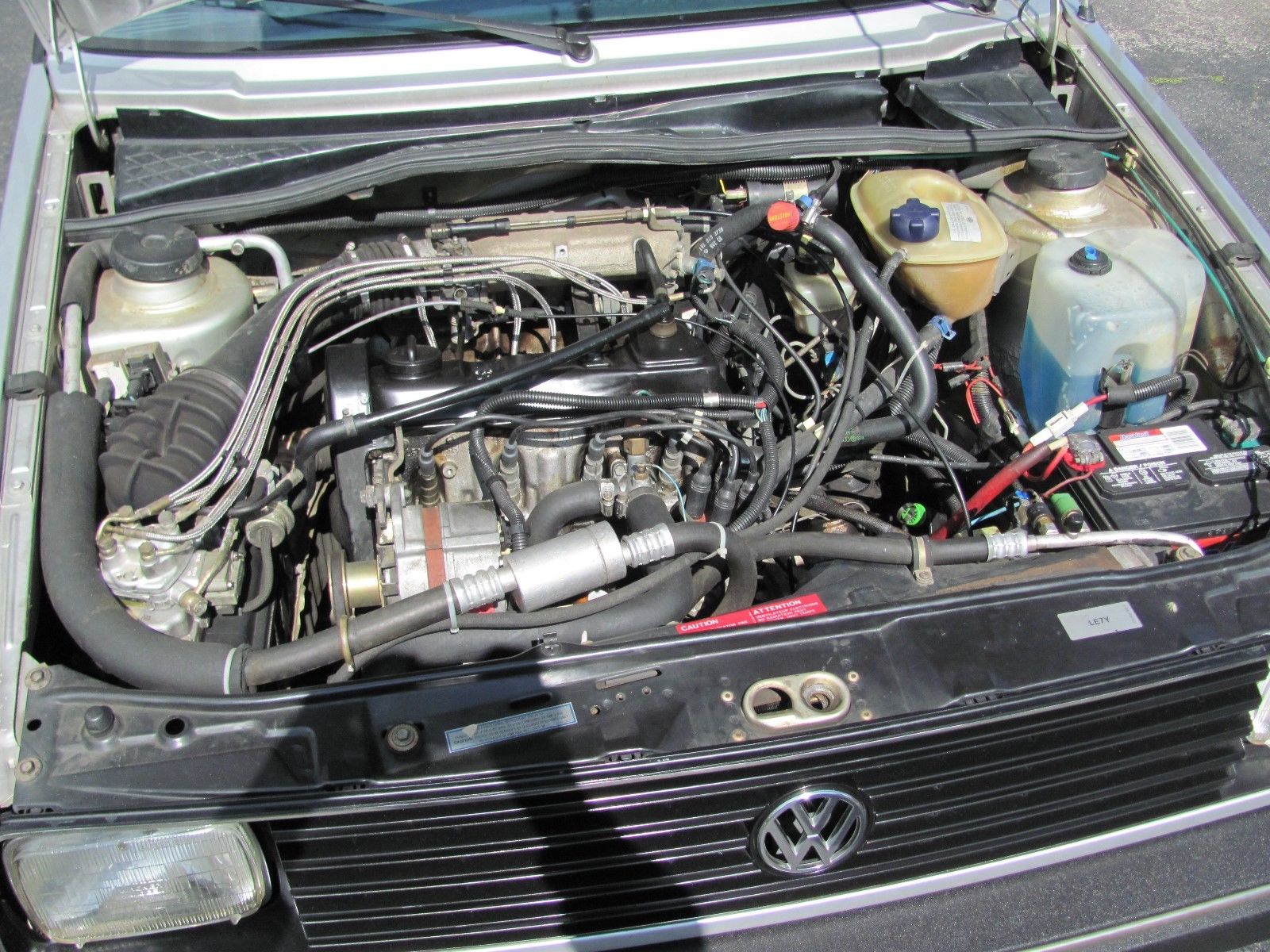 Boy, is the condition of this car ever impressive. It looks close to brand new in some shots, with hardly any wear showing. The exterior color is LE7Y Diamond Silver Metallic and it's well met with the JV blue tweed cloth. This example, like mine, was equipped with air conditioning. Unlike mine, it's claimed to work! The seller also mentions that the car was radio delete; but the basic AM/FM radio with 4 (!!) speakers was still an optional extra on the base Golf in the early years. Mine also didn't have one. But while my car's charm was that it was a 5-speed manual, this one has the dull 3-speed automatic. In a $2,500 car like the Jetta, it's something you're willing to overlook. But here? Here I'm not so sure. That's because the asking price is $10,000.
Granted, it would be hard to find a Westmoreland Golf as clean as this, except for the one that I found. And that one sold for a hair over $2,000. That's about the same price range the other recent Westy Golf I looked at settled around. Is this one five times more special? Not likely. But it sure is cool to see, and boy what a time piece. If this were a manual GTI, I think it'd be a much different story and more people would be excited.
-Carter