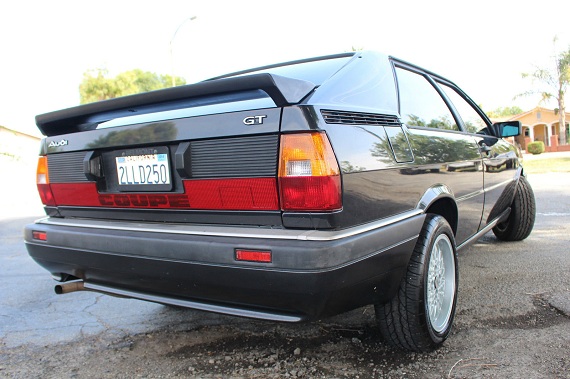 Do you think you know Audi and Volkswagen products from the 1980s well? There are a lot of people who claim to, but it seems that at times even VAG didn't know what it was producing. Take, for example, this 1986 Audi Coupe GT. Now, according to most sources for a long time, if you wanted to get the digital dashboard in a 1986 Audi Coupe GT, you had to get the "Commemorative Edition" GT which came only in white or graphite. Yet as the owner of what was originally a Oceanic Blue non-CE Audi GT with an original digital dashboard, I can attest that in fact cars outside of the normal production run were fitted with the somewhat quirky bit of 1980s fad technology. If you talk to most Audi folks, they stand firmly in two camps. The small camp says that the digital dash is really, really cool; the far larger camp sees it as a glitchy gimmick that seldom works properly and is hard to service. But having owned one for the best part of two decades now, I can say mine has never experienced much of an issue. It had neat features, such as the "shut off the entire dash" feature which left you only with a speed reading. I think I used it once, only to show someone that it existed. At startup, you could tell your friends that you had programmed the cover art to Ghost in the Machine by The Police into your dash. Much more fun, though, was the ability on the fly to switch the dash from English to Metric units; if you were alone on the highway with an unsuspecting passenger, you could flip the dash into metric and then brag about how you were going "150" with ease. Okay, maybe I was the only one who thought it was funny, but there really weren't many advantages to the digital dash otherwise. Despite that a smattering of 1986 and 1987 (non-"Special Build") cars, seemingly with no particular order or logic, were fitted with the Atari-esque bit of technology: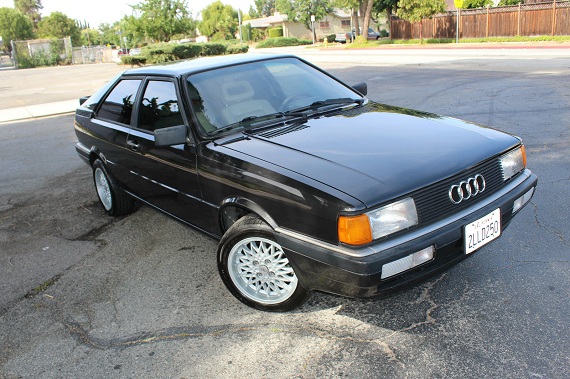 Year: 1986
Model: Coupe GT
Engine: 2.2 liter inline-5
Transmission: 5-speed manual
Mileage: 167,000 mi
Price: Reserve Auction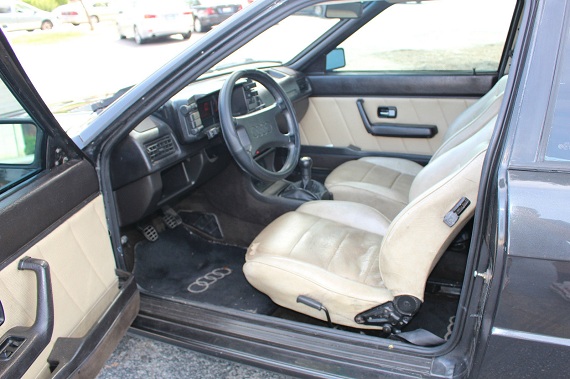 Selling Audi GT Coupe. It's for daily driving. Exterior looks 8.5 out of 10 ( 10 = very good). Interior 6.5 out of 10. It's a very nice car for its age.
The bad:
The right window it doesn't go down
Cruise control not working
Interior is not in the perfect shape

Please email me if you have any question or detail about the car.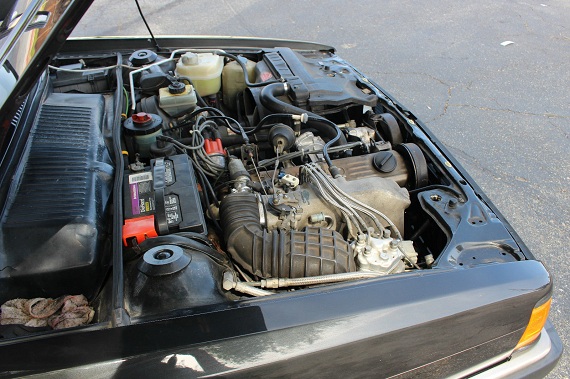 This car is actually quite interesting, because outside of the digital dash is the rare to see leatherette interior. Further, the car has no rear wiper – very rare to see on these cars that were usually imported fully optioned. The color appears to be Graphite Metallic but I suspect it may have been repainted at some point; it's a bit too shiny, especially notably on the normally matte-colored bumpers, and the beltline trim on the sides is gone. It does appear to be a decent job, and isn't to be unexpected given the car spent it's entire life in the baking California sun. Condition appears overall to be good, and while performance from the KX-code inline-5 won't thrill you these are fun drivers capable of carrying a remarkably big load of people and goods. I believe the wheels are Rials and look nice, though the change to larger wheels really exposes the massive fender gaps that the stock suspension has. The broken window regulator and vacuum operated cruise control are usually easy fixes. Of special note is that the front end – replete with hard to find, no longer available parts like the reflectors and lower grills – is in great shape. Value on these 1980s GTs has risen steadily over the past few years, but without further examination of how good the respray was or how bad the interior is, I can't imagine the value much past the opening bid of $4,500.
-Carter