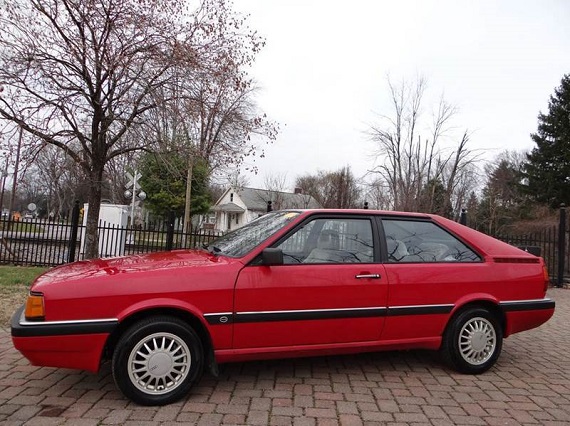 In yesterday's Litmus Test article, I broke down a reportedly "excellent" Audi Coupe GT to see if the pricing had actually risen on the model lines. While a few years ago such a car would have likely been a $1,500 example, yesterday bidding ceased at $3,050. Now, that's actually above the condition Hagerty lists a condition 4 car. So, $3,000 is our baseline for a model that's reasonably clean but has quite a few needs and some question marks. What price would a much better example command?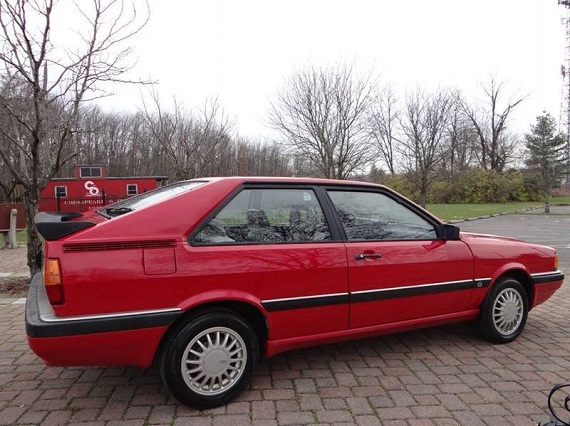 Year: 1986
Model: Coupe GT
Engine: 2.2 liter inline-5
Transmission: 5-speed manual
Mileage: 75,400 mi
Price: $7,995 Buy It Now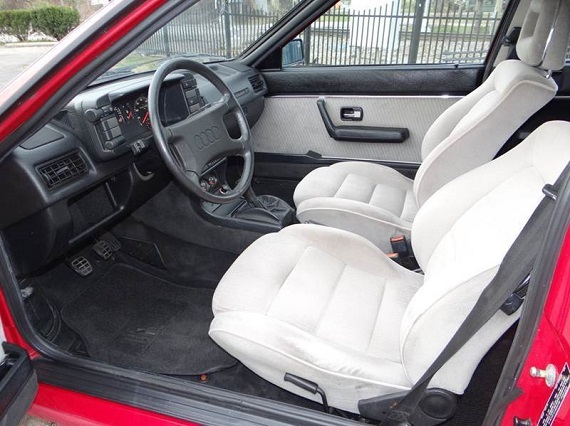 Feed Your Rally Car Dreams!

1986 Audi Coupe GT, front wheel drive. 75,xxx documneted miles. Very rare car. No winters, no rust garage kept, stunning shape for a 30 y/o car! Purchased recently as a fun summer car / collector investment. A 2015 tax situation forces me to part with it as I have too many garage projects to justify keeping.

THE GOOD:

Clean Carfax & AutoCheck
100% bone stock original. Even the radio.
All original books + Bentley/Haynes manuals.
Super clean interior, no rips, tears, or dash cracks.
Exterior in great shape. Paint is shiny. No rust.
Mechanically sound. A/C works and is cold, all electrics work
Audi mechanic fully inspected car & has advised car has a clean bill of health / their only recommendations were addressed below.
Passenger window regulator recently replaced
Replaced CV boots / rebuilt axle joints w/ 4-wheel alignment & wheel balance
Tune up: plugs, wires, air and fuel filters, oil change done.
Have receipts

THE BAD:

1 ding on roof near the hatch
Missing the upper radiator shroud, but it does not run hot.
Looks like an aftermarket radio antenna to me
It is not a Group B Quattro Rally Car. 🙂

Have more pictures & videos. Mileage will increase as car test driven in nice weather.

No warranties are present or implied.

$500 non-refundable deposit due upon buy it now / offer acceptance. Balance due in cash or certified funds prior to release of the vehicle.

Buyer must pick up in person or arrange shipping, I can help with this process and will meet with the shipper when necessary.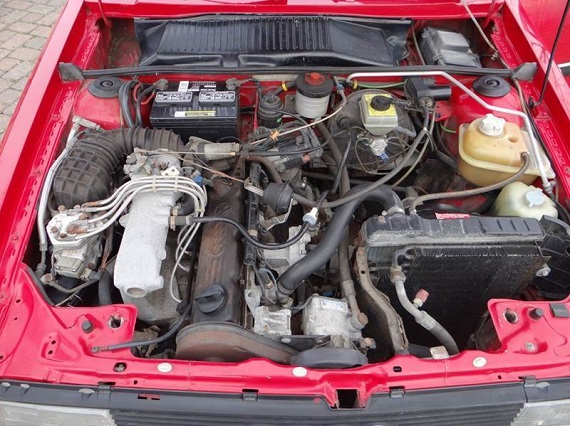 It's a thorough listing that gives us a really good look at the condition of the car – which, overall, is pretty excellent. The Tornado Red paint gleams and appears to be generally flaw free. The same goes for the original wheels, which still shine and highlight how good the Ronal design looked on these cars. In front are all the grills, lights and blanks – and all appear in great condition. Moving inside, the Kensington Velour in Gray looks fantastic; cloth interiors from this period Audi seem to wear better than the leather and leatherette. Unlike yesterday's Zermatt example, the interior is all original and looks great – and it's reported that everything works. To back that up, there's recent mechanical and electronic work that is documented – as are, reportedly, the mileage at 75,400. Niggles? Well, the floor mats are cheap but for $100 Lloyd will supply you with near factory matches. And, it's not a special model, like the Commemorative Design or later Special Build. To be a real show piece, it needs some under hood dressing up which will take time but won't be too hard. And it needs a proper antenna, which unfortunately will be difficult to find. Lastly, it doesn't have a sunroof, but the rarity of that alone will interest some Type 85 fans. That's it.
Now, the price. Asking price for this GT is within a frappuccino of $8,000. For those not good with basic math, that's a full $5,000 more than the GT from yesterday. That would put this car slightly above condition 2 Hagerty pricing, and to be honest it's not quite there though it's close. But consider that just a proper respray alone in Tornado Red could eat up a $5,000 budget. Factor in correcting all the items that were incorrect and you've spent a few more thousand dollars. And at the end of it, you still wouldn't have a documented lower mileage car. That said, $8,000 is a lot to pay for a GT and few will be interested at that level because you can get a really nice 944 for that amount. To the right person who's in love with 1980s Audi products, the price might not be that outrageous – and finding a replacement can be very difficult. I would think if it were priced closer to $6,000, you'd have a lot more people interested. Is it worth double what the GT from yesterday sold for? Yep, it is.
-Carter