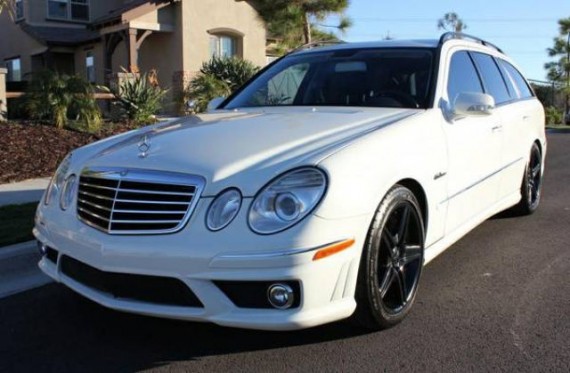 When discussing rare cars of the recent past, something I often find myself doing with friends, one has to mention the Mercedes-Benz E63 AMG Estate. Quicker, more dynamic, and slightly sharper looking than the E55 that it replaced, the 2007 E63 is on many an automotive enthusiast's bucket list, including my own. To have such great power on tap, in a relatively non-imposing package that is also very practical for day to day life, well it's a drivers dream come true. The only problem is that Mercedes only saw fit to bestow 67 of them upon us in 2007, a fact that this seller, and many others surely relish. Since there is no direct competition for the car in the United States, and it was sold here in very limited quantities, Mercedes essentially guaranteed buyers of the E63 that their car would retain a decent amount of value. It's not BMW 1M or Boxster Spyder levels of value retention, but for a big Merc wagon I'd say that the drop off hasn't been nearly as bad as other W211 models. Only time will tell if it can hold on its current collector status once the glorious day arrives when we can import the C6 RS6 Avant, and E61 M5 Touring. Until 2032, we're stuck with just the E63, and I don't think anyone has any complaints about that. It's a car that is laughably quick, and in spite of itself, a complete sleeper. Until you stomp on the gas and leave everyone around you wondering what just happened, the E63 AMG Estate is just another wagon roaming the streets looking for a Pinkberry.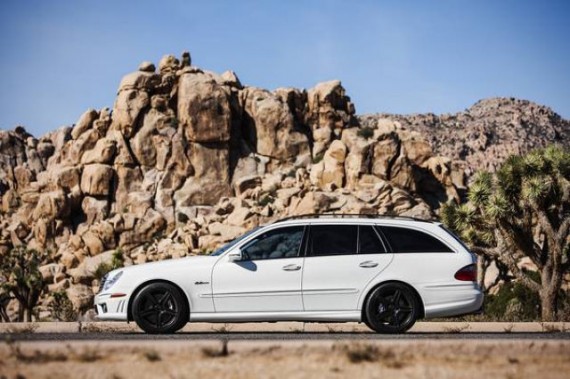 Year: 2007
Model: E63 AMG Estate
Engine: 6.2 liter V8
Transmission: 7-speed automatic
Mileage: 109,500 mi
Price: $28,000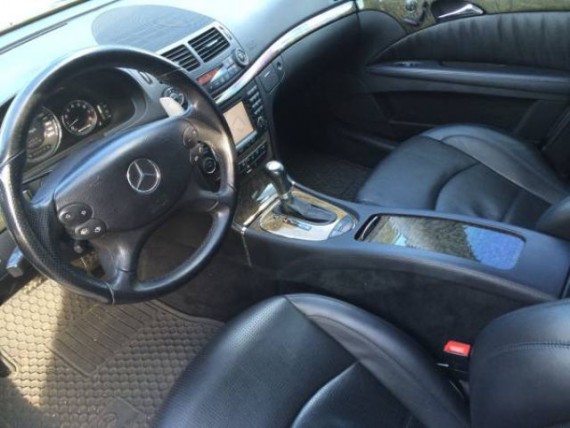 Super rare 507 HP 2007 E63 AMG Estate Wagon. Only 67 of these cars were made in 2007, and only 3 white ones, and only one white one with black leather interior so this car is virtually one of one. In amazing condition, runs perfectly and extremely fast. New tires all the way around and always serviced by Mercedes-Bnez. Paddle shift, full Navigation, heated seats, really beautiful car. Serious inquiries only please.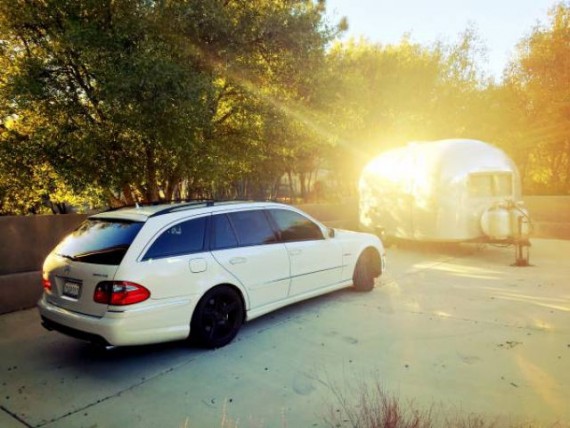 This example looks to have been well cared for by an owner who understood exactly why this car is awesome. While I think the "Stormtrooper" look is generally played out, I will say that the black wheels are a nice touch given that the interior is black. As the seller points out, this is one of 3 white 2007 E63s, and the only one to have black leather inside. It's not surprising that the other two cars were optioned with tan leather, I have a feeling their owners were going for a more posh vibe, rather than the performance one found here. That's really the funny thing about the E63 AMG Estates, they're beloved by the enthusiast community, but because of the price point, they're by in large owned by people who simply want the most expensive Benz on the lot. As you can imagine I see a lot of these living in Los Angeles, and the person behind the wheel is rarely someone who will return my nod of approval, or even know what it is that I'm approving of. Such is the case with many of the cars we feature here on GCFSB, but what are we to do? Can't take the keys away from people who have no business driving around a 507 hp station wagon, although that would be pretty amazing if we could. So we do the next best thing, and try to make sure these cars end up in enthusiasts' garages. Having never met the owner of this example, I can't say whether or not they bought this car because they knew exactly what is was, but given it's appearance, I think it's safe to say they're on the up, and up. If I was to bring this thing home, I'd loose the black wheels, opting instead for a matte silver, or a brushed aluminum set. That would return the car to ultimate sleeper status, and allow me to fly somewhat under the radar, while I'm going over the speed limit.
-Andrew