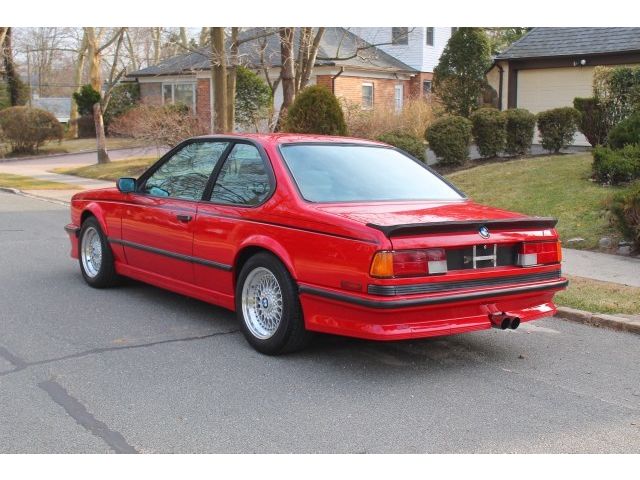 It's always a bit amusing when we stumble across listings where the seller doesn't seem to have a full grasp of the vehicle which they are selling. In some cases, it's a buyer's dream – snatching a car that the seller doesn't know the value of. In other cases, it's just a lack of accurate information. I'll give this seller a break in that, at the very least, they don't offer much of a description at all on what is a very interesting 1986 BMW. Represented as a "86 M6", enthusiasts will immediately spot many issues; it's not a U.S. spec car, so it's not a M6. What it is, though, is quite an interesting find in many ways, so let's see if we can break it down: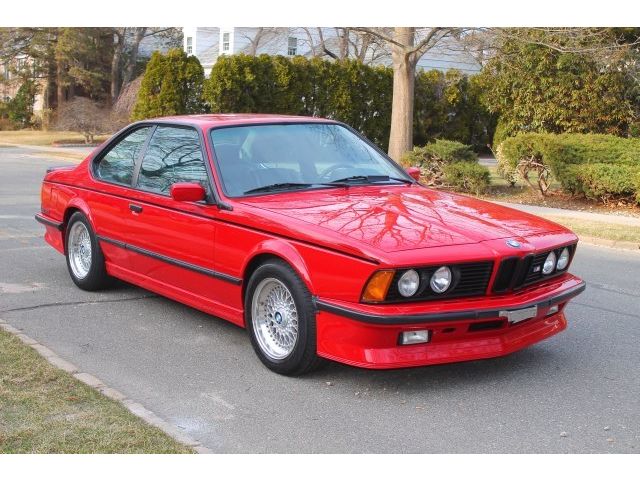 Year: 1986
Model: M635CSi
Engine: 3.5 liter inline-6
Transmission: 5-speed manual
Mileage: 81,581 mi
Price: $29,995 Buy It Now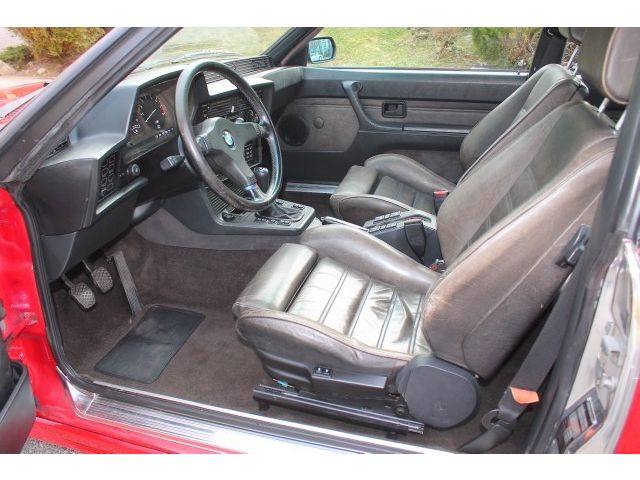 EXCELLENT CONDITION. The M6 was critically acclaimed throughout its lifespan for its elegant; aggressive 'shark-nose' styling; its luxury equipment; and its performance. This 1986 M6 is a real looker and is equipped with power front seats; 5 speed manual transmission; full power accessories; alloy wheels and much more. Call today and speak to any of our many sale associates who will gladly assist you in anything you may need to become its next proud owner.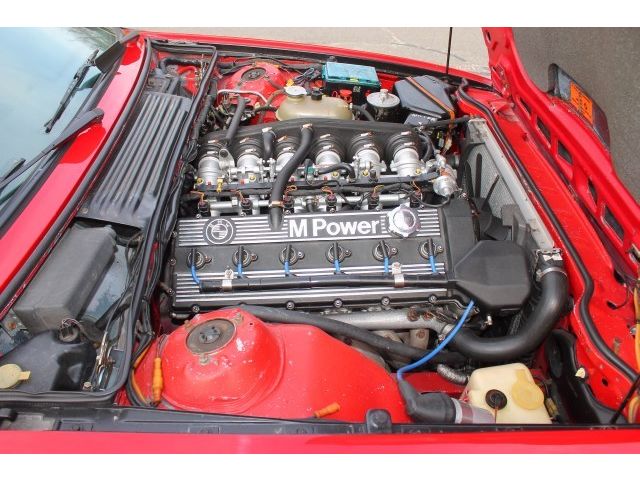 In their listing, the seller has completely missed that this is a European specification M635CSi. It's therefore equipped with the more potent version of the M88/1 derived inline-6, the M88/3. A breakdown of the VIN tells us this is model 5531 – the most prevalent of the M E24s, with 3,283 produced. That doesn't make them common at all, but a fair amount of these Euro-spec M635CSis made their way through back channels to the U.S. before the 1987 M6 launched here. Lighter and with around 30 more horsepower than the U.S. model, the performance was up slightly over what North American customers could typically buy – these are the fastest E24 models produced. This car also has some interesting options; originally, it was equipped with the 3-piece 415mm TRX wheels it still wears – in my view, the best looking wheel on these cars even if the tires are hard to come by. It was also originally Zinnoberrot, the color that it's currently wearing. Other options were the green-glass thermal insulated windshield, electric sunroof, electric and heated front seats, mechanical rear headrests, headlight wipe/wash and aim control, and air conditioning. That's a lot of expensive original options, making this a well-equipped example. The condition of the interior is pretty incredible, too – both inside, outside and under the hood, this looks like one of the better examples we've seen. It even manages to retain the original European side striping. Polarizing, and perhaps not original, is the M-Tech body kit; the car also seems to sport an undisclosed aftermarket exhaust system. Additionally, the chrome bumpers have been painted body color and the kidneys blacked out; the effect is not quite as bad as the typical "dipped" 80s look, but truth told as nice as this example looks I'd prefer an original chrome bumpered example with not body kit. The center console also has had some aftermarket equipment installed and then removed, leaving a few small mounting holes – nitpicky, but annoying. Pricing is currently top of the E24 market, but compared to some other M products from the 1980s, it doesn't seem all that outrageous – though it does smell a bit of typical dealer reach. Since there would be a few things I'd like to change and there is no mechanical history disclosed, I'd probably aim for a lower purchase price figuring I'd need to do some work. This is a lovely example of a period M product that's managed to remain in great condition and mostly original – hard for top flight, fully equipped cars from the 1980s.
-Carter