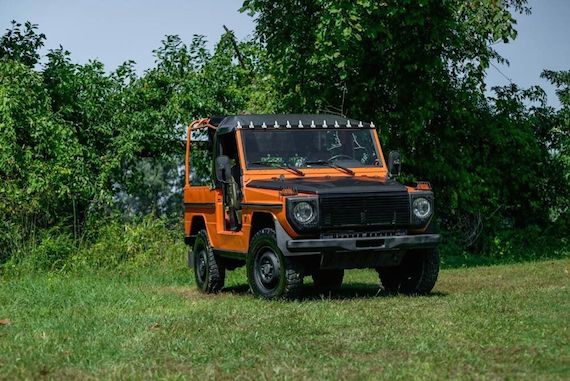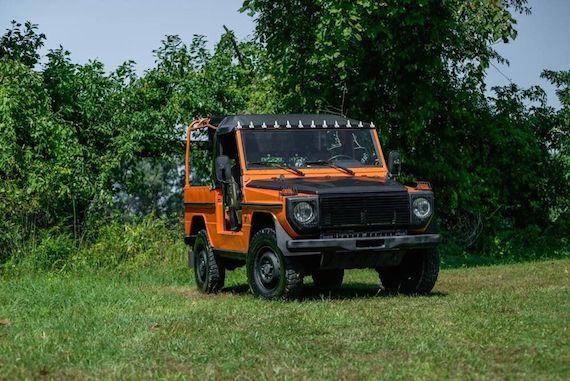 Do you get jealous of the brightly-colored Land Rover Defenders romping around the streets, looking all tough? Well, today we have a Geländewagen that looks ready for safari, enough so that it will probably be regularly mistaken for its British counterpart. With just 40k miles and a great diesel/manual combo, it's a very nice off-road package. Bidding is hot on the no-reserve auction for this orange beast that will never be taken for a road-going G55 or G63.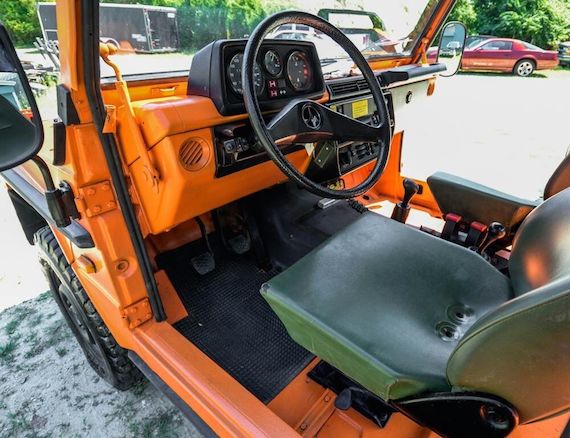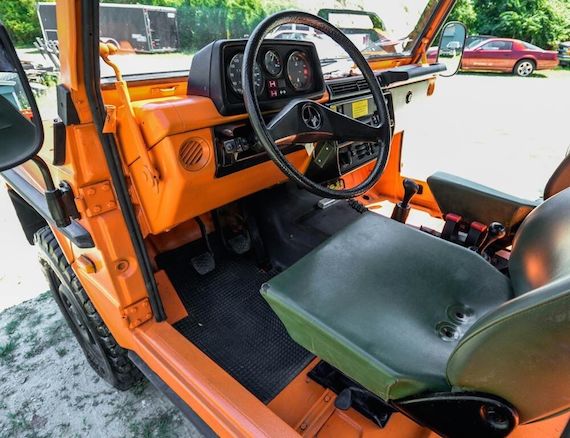 Year: 1986
Model: 240GD
Engine: 2.4 liter inline-4 diesel
Transmission: 5-speed manual
Mileage: 40,564 mi
Price: No reserve auction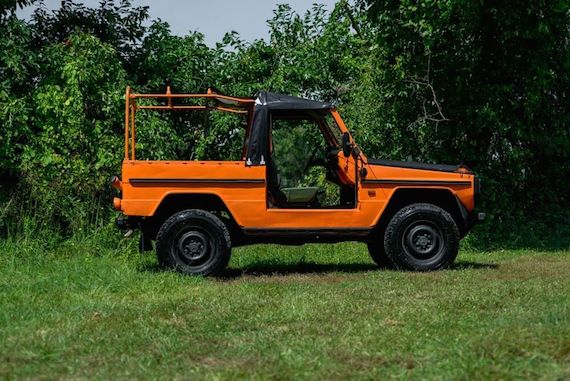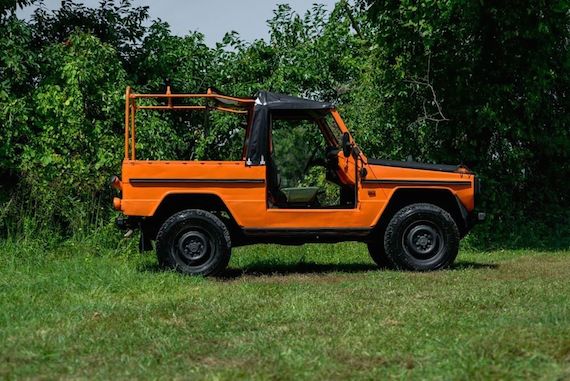 You're looking at one of the best built 4×4's in the world to drive…….

You're looking at one of the best looking 4×4's in the world…….

You're looking at one of the most limited 4×4's in the world……

The truck has original 40,564 mileage!

EXCELLENT CONDITION FOR THIS YEAR!
Runs and Drives EXCELLENT!
Everything works PERFECT!
FRONT and REAR differential LOCK works PERFECT!
NO RUST AT ALL, NO LEAKS NO ISSUES!

Comes with full size canvas doors to match the top with zip out window.
Clean NJ state title on hand.
You will not find one in this condition.
This G Wagen ready go home, and Needs nothing !

IF YOU HAVE ANY QUESTIONS

PLEASE FEEL FREE TO CALL 347-973-9999
PLEASE don't compare this truck to others that you see on every block!
PLEASE don't compare this truck to other military G's that you see on Ebay that look like they just came back from WWII 😉

This truck looks GREAT, runs like and drives like 30 year ago with cruising speed 55-60 mph!

Looking for a fun truck for people to talk about….THIS IS IT!
Looking for a great truck to take hunting, fishing….THIS IS IT!
Looking for a great truck to take on a night on the town….THIS IS IT!
Looking for great truck to take to the beach…this is it!

You have choices….
a) 25 year old Wrangler for 10-15k, thats worthless when you're done with it
b) 25 year old Bronco for 8-10k, thats a rattle box, and probably gets 12mpg
c) 1986 Mercedes G240GD that will probably run another 10 years without a problem, and increase in value as you're driving it.

Choice is CLEAR!

NOW, to pick the right one!!!

Look at whats on the market….and then, PLEASE see what you're getting below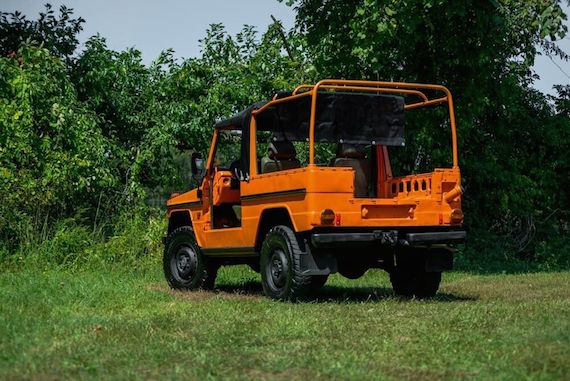 The spare tire arrangement doesn't seem like a good use of space to me, when there could be some jump seats and a nice off-roading rack on the back. That doesn't matter much, as personalization options will be plentiful for the new owner of this tough little shorty. The condition is a bit more appealing than the style, but with no-reserve, someone is going to get this truck for a price they're happy about.
-NR