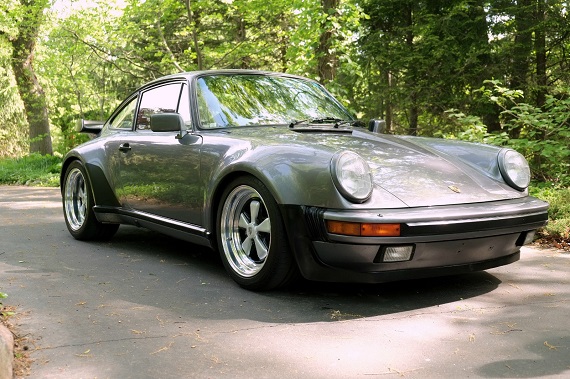 To provide some satisfaction to its customers who hoped to own a 911 Turbo during the years when the Turbo was not for sale on the US market, Porsche offered the M491 package. Sometimes called the "Turbo-look" 911 these cars were essentially a 930 minus the forced induction. While that's no small difference, it did mean that prospective buyers had the option of buying a standard 3.2 Carrera with the upgraded braking and suspension of the Turbo, along with its wider rear and tea-tray spoiler. Derided by some, over time the M491-package 911 has become a hot commodity amongst many enthusiasts for its greater dynamic capabilities, paired with the lowered maintenance concerns and running costs of the naturally aspirated engine. The example here is a modified M491-packaged 1986 Porsche 911 Carrera that perhaps has hoped to make up some of the performance differences brought on by the lack of the 930's engine.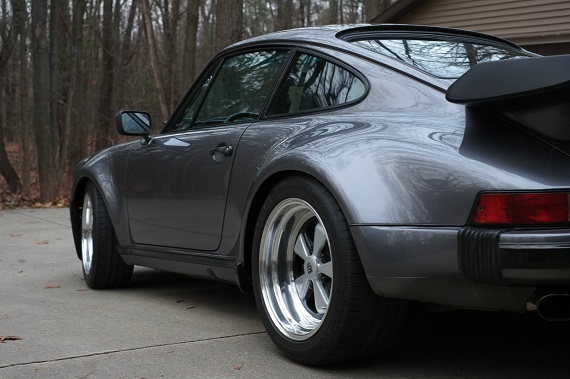 Year: 1986
Model: 911 Carrera
Engine: 3.2 liter flat-6
Transmission: 5-speed manual
Mileage: 167,000 mi
Price: $47,900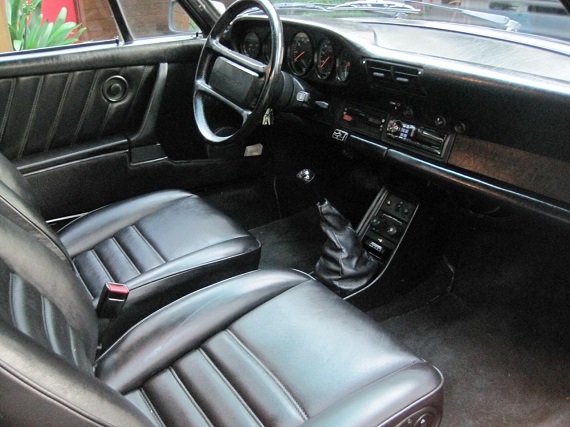 1986 Factory Turbo-look Carrera

One Owner, 21 years…all records since 1993

Rare: Only one of 76 coupes for this year

I have owned this car for 21 years and am the third owner. It has been dependable and rewarding but retirement forces me to sell. I have kept this car very close to stock with a nod towards minor upgrades when the engine and transmission were rebuilt at 108k miles. Please see the list below for specifics.

The paint is original and the interior is in excellent condition. The seats, paint and body on this car are all in incredible condition as can be seen in the photos.

Mechanically the car runs and shifts perfectly. It does not drip or burn oil.
This is a great car with no disappointments.

Please contact me if you would like more information or pictures. I also have all records since I purchased the car in 1993.

Here is a summary of the car:

Anthracite gray with black leather. Outstanding original paint.
Meticulously maintained. 167,000 miles

3.4 liter high compression engine rebuilt at 108,000 miles

Rebuilt transmission at 108,000 mi. with WEVO internal shift gate and bearing retainer.

964 cams

B & B exhaust and header system. Additional power, perfect exhaust note.

Upgraded sway bar

Upgraded torsion bars: 22 mm front and 29 mm rear

Limited slip differential: factory – not torque bias.

17" Lindsey Racing custom fuchs

Camber truss

Turbo tie rods

High performance Steve Wong power chip

K & N air filter

$6000 worth of high quality stereo upgrades,I-Pod ready, – clarity and power abundant!

New foam and top quality durable leather on front seats

Recent service including oil change and belts.

Although the chassis has 167k the engine, transmission and interior have all been rebuilt at 108K and meticulously maintained over my 21 year ownership.

Everything works perfectly, runs very strong and is bone dry.

Thanks for looking and feel free to contact me with questions and more pictures.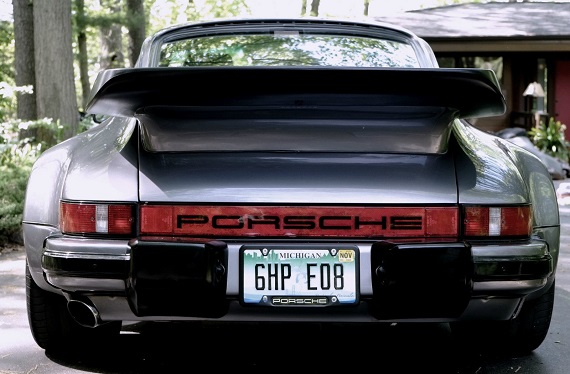 Given the mileage and engine modifications, the asking price here is certainly unrealistic, but I will have an eye on this car to see what sort of price it may be able to fetch. An original M491 package 911 does come at a reasonable premium over the standard 3.2 Carrera and with the accleration of the 3.2 Carrera market in general we are sure to see those premiums increase. There are a lot of details that any prospective buyer will want to discover in regard to the present car, but for any buyer looking to have a driver-quality version of a M491 Carrera this could provide an interesting place to begin one's search.
-Rob