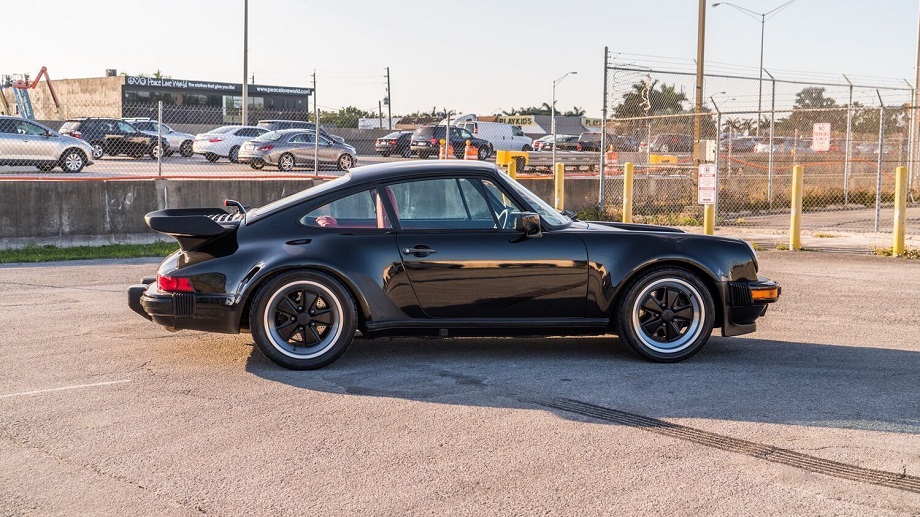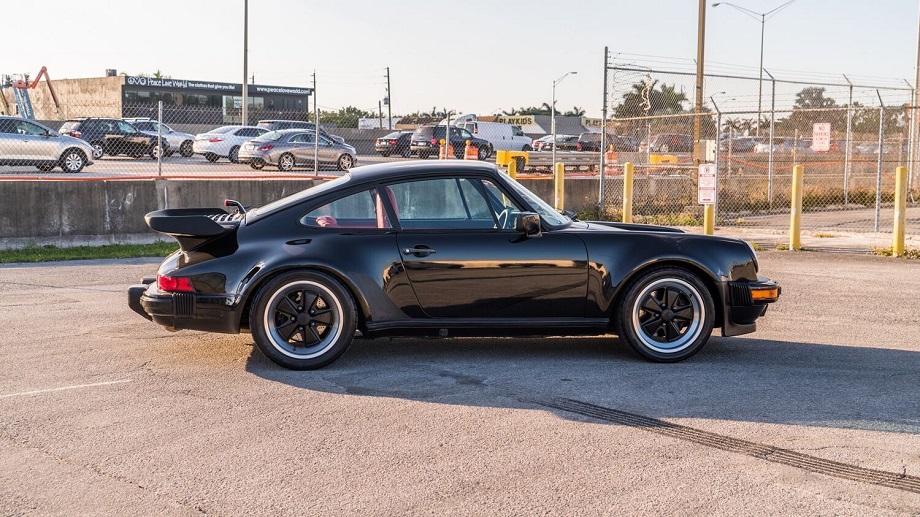 As I've more frequently turned my attention to modern 911s, largely in an attempt to locate better performance value, I am still reminded of the 930. The 911 has become quite refined over the years. Porsche has now long been a luxury brand and it is expected that its 911 Turbo will carry on that luxury. While the 930 wasn't exactly a no-frills 911, it also would be hard to describe as refined. It was more than capable of biting a ham-fisted driver and strictly on appearance refinement hardly would be its calling card. That path lay for Porsche's own venture into very high dollar territory with the 959. The 930 remained a menace.
It is that quality which always brings me back to it. Modern 911 Turbos are faster and more capable performers in almost any conditions, all while being able to serve as a daily driver. In many cases on the second-hand market they're cheaper too. So why the 930? For me it just takes one look.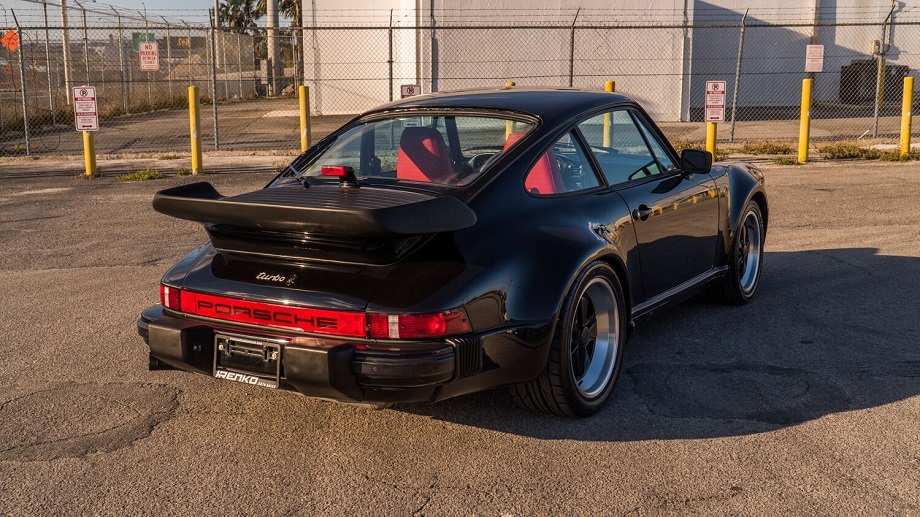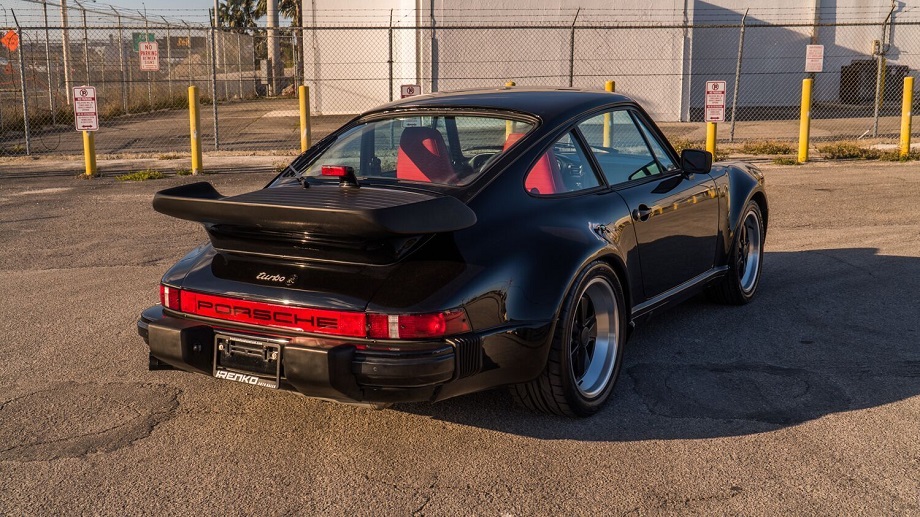 Year: 1986
Model: 911 Turbo
Engine: 3.3 liter turbocharged flat-6
Transmission: 4-speed manual
Mileage: 68,850 mi
Price: $105,990 Buy It Now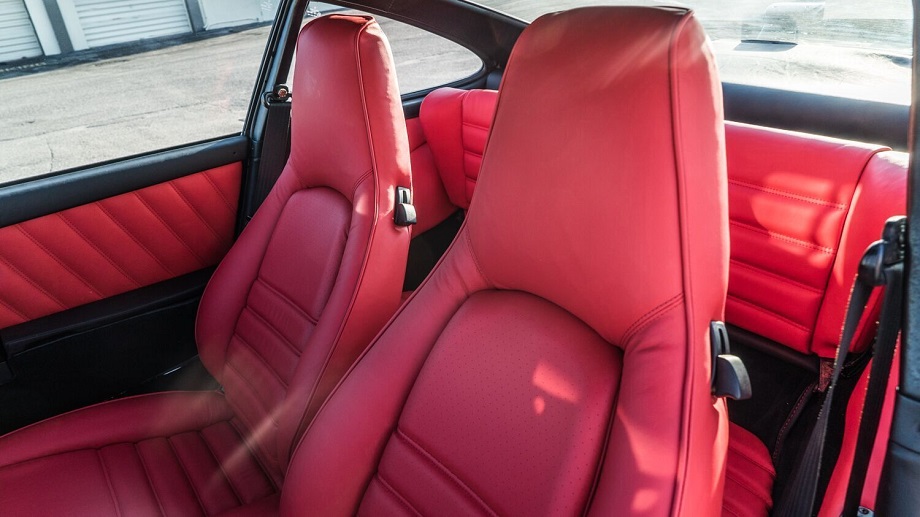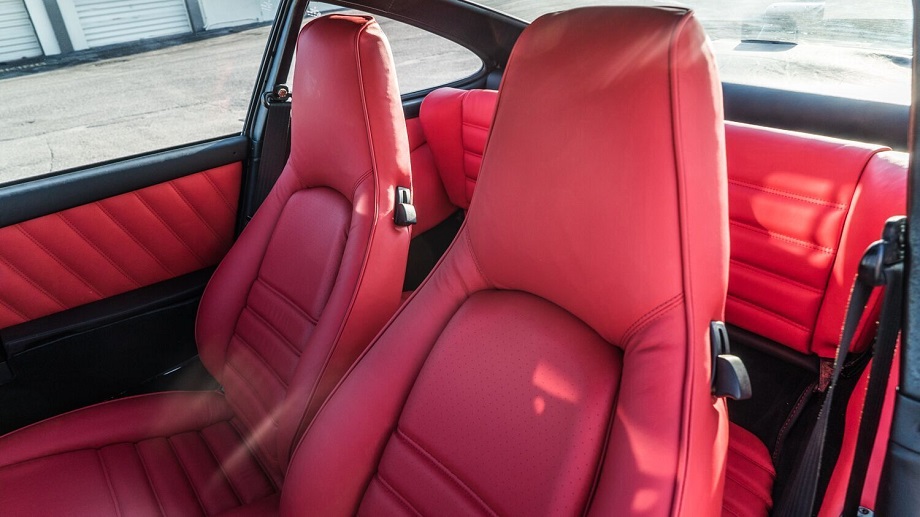 VERY CLEAN OLD SCHOOL 1986 PORSCHE 930 TURBO
RECONDITIONED INTERIOR IN RED LEATHER
THE CAR IS JUST LIKE NEW!!

Terms of Sale Overview
We reserve the right to end this listing at anytime should the vehicle no longer be available for sale. The following terms of sale apply to all of our listings.
In preparation of this site, every effort has been made to offer the most current, correct, and clearly expressed information possible. Nevertheless, inadvertent errors in information may occur.

THE CUSTOMER SHOULD CONTACT OUR NUMBER TO VERIFY ALL INFORMATION CONTAINED AS TO ANY VEHICLE IN THIS SITE.

Applicable Law. This Agreement shall be subject to and governed by the laws of the State of Florida. The parties hereby consent that jurisdiction is proper in the State of Florida for any action arising out of, under or in connection with this Agreement, and that venue is proper in Miami-Dade County, Florida for any action arising out of this Agreement. Entire Agreement. This Agreement constitutes the sole and entire agreement between the parties hereto and supersedes all prior and contemporaneous statements, promises, understandings or agreements, whether written or oral. Amendments. This Agreement may be amended, modified or altered at any time upon the approval of the parties hereto; however, any such amendment must be in writing and signed by all parties hereto in order for such amendment to be of any force and effect. Attorneys Fees. If any legal action or other proceeding is brought for the enforcement of this Agreement or because of any alleged dispute, breach, misrepresentation or default in connection with any provisions of this Agreement, the prevailing party shall be entitled to recover reasonable attorneys' fees, court costs and all expenses incurred in that action or proceeding, even if not taxable as court costs (including, without limitation, such fees, costs and expenses incident to appeals), in addition to any other relief which such party may be entitled. Partial Invalidity. In the event that any provision of this Agreement is declared by any court of competent jurisdiction, or any administrative judge to be void or otherwise invalid, all of the other terms, conditions and provisions of this Agreement shall remain in full force and effect to the same extent as if that part declared void or invalid had never been incorporated in the Agreement and in such form, the remainder of the Agreement shall continue to be binding upon the parties hereto.

Contact Sales Representative for more information
Phone: 305-477-3306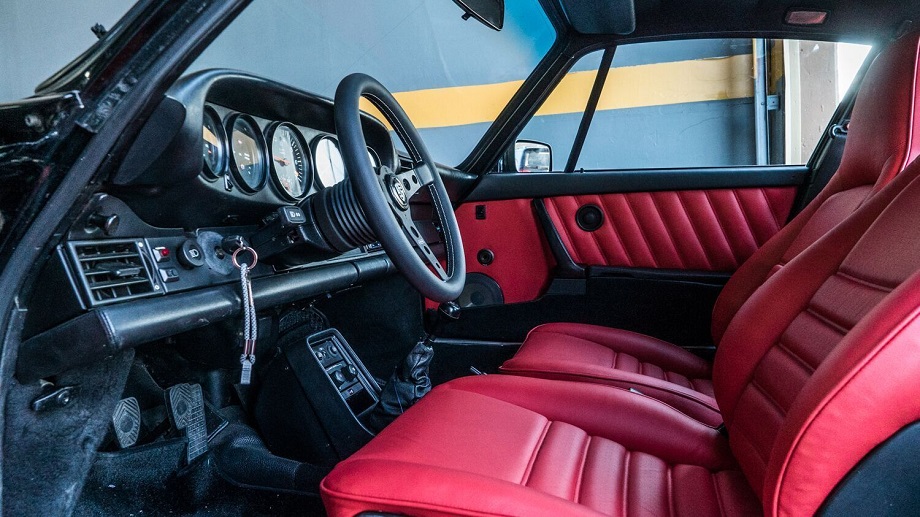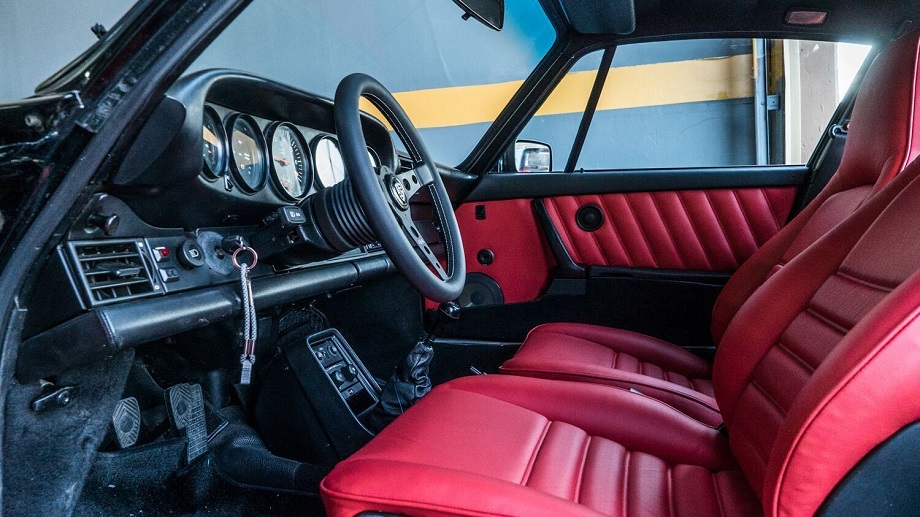 Strictly on appearance I like this 930 quite a bit. Black over Red always is a favorite of mine and I especially like it on the 930 where it seems to fit the persona of the car quite well. Once we step beyond the basic appearance of this 930 we then get to a lot of questions and for the most part they don't have answers. We have all of the usual questions about originality and those questions are especially important with regard to the interior. We are told it's been reconditioned in red leather. Normally I would not necessarily take "reconditioned" to mean it's been redone in red leather, i.e. the interior was not originally red, but there is something about that wording and the general look of things that makes me suspect red was not the original interior color. I could be wrong. Verification is a must though.
Questions of that sort dog us with the rest of the car as well. Is the paint original? What's its service history and ownership history? The more we know the better. Much of this will dictate a likely price. At its current asking price everything will have to be original and documented. Even then it's probably priced too high. We've seen a lot of similar 930s come up for sale over the past year and not many manage to sell above $100K.
Of course, it doesn't need to hit this sort of price to be a worthwhile 930. I do think it looks great. We just need to sort the price out and if it does turn out to be less original than we might hope – but in nice current condition – then getting your hands on it for lower cost isn't exactly a bad thing.
-Rob