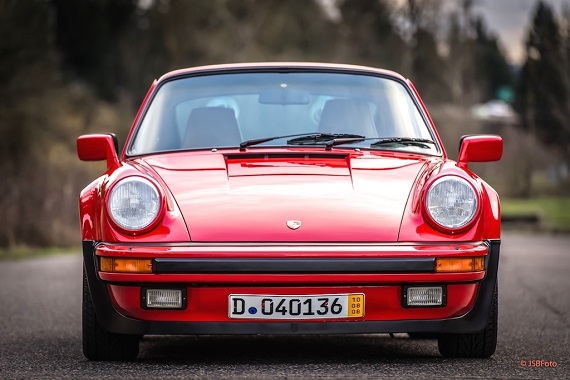 1986 was a pretty important year for automobiles in the US. Or at least it was for a small group of people who dreamed of the 911. The 911 Turbo was back. After being absent for all of the '80s Porsche finally committed the necessary funding to bring the Turbo back to US shores and, thankfully, it has been with us ever since. With only 282 hp compared to 300 hp in much of the rest of the world, the US Turbo still wouldn't possess the full force of the European models, but it still provided an ample increase in power compared to its naturally-aspirated brethren. The example we have here is a very pretty Guards Red 1986 Porsche 930 Coupe, located in Oregon, with a contrasting Brown and Tan interior and 94,684 miles on it.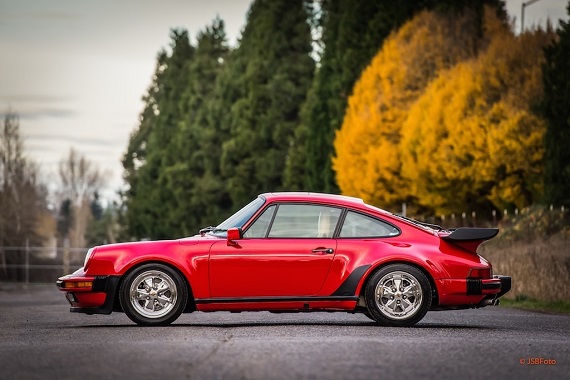 Year: 1986
Model: 911 Turbo
Engine: 3.3 liter turbocharged flat-6
Transmission: 4-speed manual
Mileage: 94,684 mi
Price: Reserve auction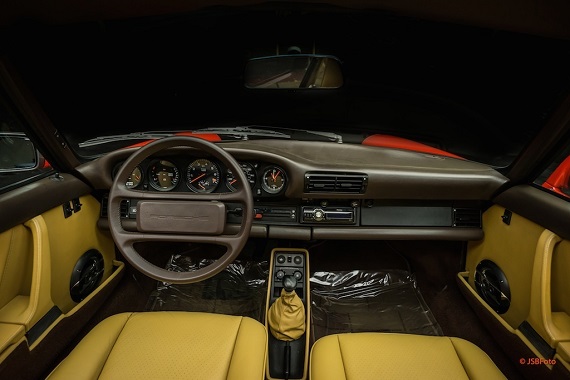 1986 Porsche 930 Turbo Coupe

Vin: WP0JB0931GS050870

Miles 94684

If you are a true car person and you hear the word "TURBO" your mind instantly goes to this car. It is the truly iconic Porsche that evokes the all your emotions- Excitement, Passion, Fear and most importantly Desire. This US delivery 930 does all of this. We are very excited to offer this Guards Red on Tan Leather 930. In 1986 – 1,364 Coupes were brought to the US with only 2490 produced worldwide. The 930's were not only a top of the line Sports Car but also the top of the line for Porsche with all the best and luxury options. These cars were highly desirable for their raw performance and iconic history. These car are very important cars in automotive history both as street cars and in racing with the 934-935 variants. In 1986 the car was very refined for performance and reliability. The performance suspension and HD 915 4-speed gearbox, plus the much larger brakes make these cars a joy to drive. The 3.3-liter Turbocharged engine produced 282hp with the newly re-designed exhaust system.

This car is a very original 930 that has been very well cared for. The Fuch's wheels are original date matched that have been polished with very good tires on them. The car has been modified with replacement stereo speakers and amplifier. This car also has upgraded stainless exhaust / heat exchangers. The car runs and drives flawlessly. We have inspected this car and it has not had any body damage. The suspension, brakes are in great condition. The car has always been in a dry climate, and has zero rust. Panorama "the PCA Club magazine" in October 2014 did an article on Porsche 930's current market conditions. They priced these cars 3 months ago at $50k-$180K. The lower were for "as-is" car and the later investment Grade. We would put this car at a Excellent driver grade of $80k. With its well-stored and maintained condition and full leather interior, this is an excellent car. With the market getting out of reach for other Porsche high-performance cars, it is natural for these to be on the rise and very collectable.

Please call us with questions. We are able to assist with worldwide shipping. We specialize in collectable Porsche's and have many in inventory.

Call 5503 475 8078 Josh or 503 819 9007 Matt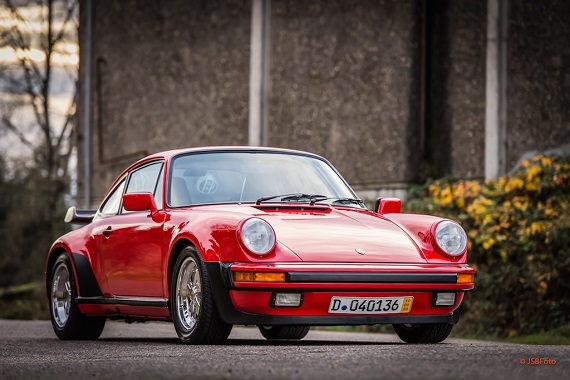 I'm a little puzzled here and perhaps I am simply missing something. This 930 presents remarkably well, has a very nice and interesting interior, and while it isn't low mileage it isn't really high mileage either. Yet, bidding on this auction sits at a mere $41,211. Suffice it to say, that is not going to meet the reserve. The exhaust and stereo are not original, but those factors hardly seem the sort of thing to hold the price down this much. We don't have anything to validate the exterior and interior colors as original, but still I remain confused. Anyway, I like this one a lot. Guards Red looks great and the contrast here with the interior puts this one a step above the much more common Guards Red over Black. There may be something holding it back that needs sorting, but if not someone may have a shot at a heck of a bargain.
-Rob