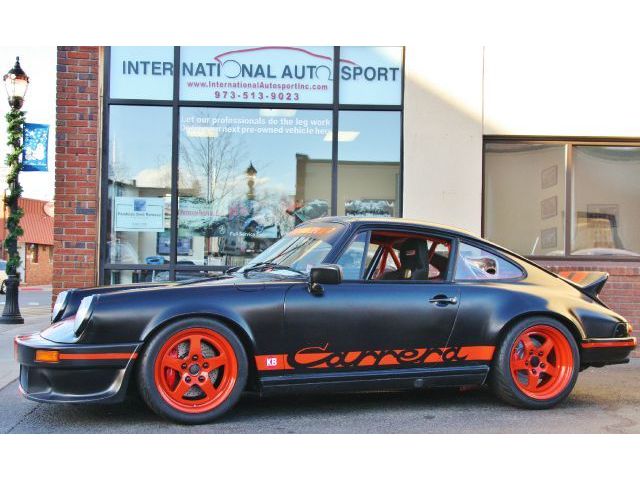 It goes without saying that the Porsche 911 is one of the most popular modified chassis ever conceived, and a fair amount of those modifications are track-based. The results are sometimes mixed; however, one of the more popular trends which I think is pretty slick is backdating 911s. It's ironic, since for some time it was more popular to update the looks of many of the older race cars to new 964 or 993 bodies. However, the surge in pricing in the 1960s and 1970s 911 market has resulted in many backdated cars coming to market. Obviously, the advantage is that you get a better driving and more powerful car with more options than original, but it's got the look of the sought after early models. However, probably the biggest advantage is that of price; with a lower entry cost, prospective buyers aren't afraid to use the 911 where it is well suited; driving fast on a race track. Today I have two different takes on backdated 911s, both with a nod towards the mega-buck RS model. Which is the one you'd choose?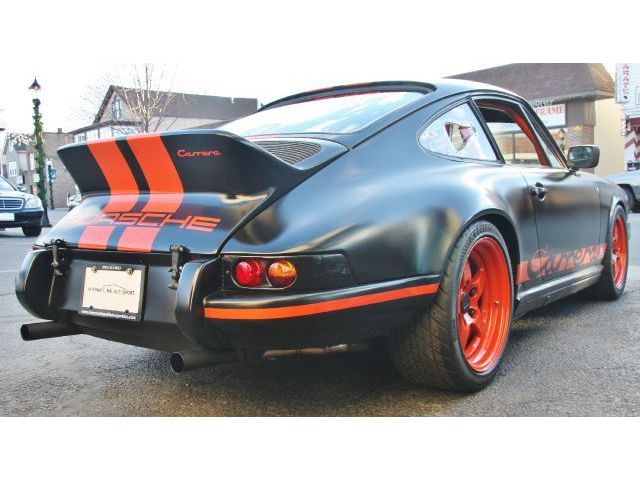 Year: 1987
Model: 911 Carrera
Engine: 3.4 liter flat-6
Transmission: 5-speed manual
Mileage: Not Listed
Price: $59,999 Buy It Now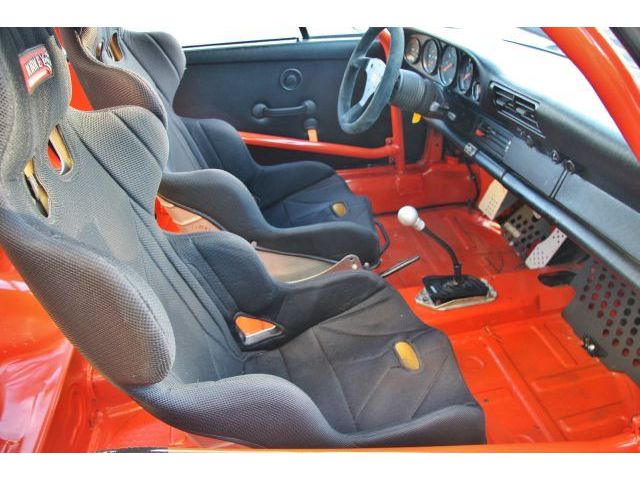 1987 Porsche 911 Carrera Coupe! Finished in Satin Black over Custom Orange/Black Interior! Professionally Purpose Built and owned by our own in house Porsche Fanatic/Mechanic! No Expense Spared to make this car the best all around 911 Carrera for Street and Track use! The details are as Follows: We started with a straight and original unmolested street car, never tracked or raced. Now you are looking at a complete transformation into everything this Carrera could be! Engine: Rich Jacksic Engine Rebuild, Everything Fresh! 3.4 Liter 98mm Big Bore J&E pistons with Malhe Cylinders. Twin plug Cylinder Heads just resurfaced, New valve job, New EBS lightweight Hi rev race valve springs, EBS Racing GE 60 Cams from Webcam, O ringed rocker shafts, Crankcase halves were resurfaced and shuffle pined for strength, Case was Align bored for proper main bearing tolerances. New special B&B headers with proper exhaust port sizing w/heater boxes were fitted, New J&E pistons 11.5to 1, Fresh rebuilt 46 IDA Webers, New Clewett Intake Manifolds and ITG Air Cleaner kit, PMO Carb fuel regulator kit, New Clewett Engineering Twin Plug Waste spark Ignition with adjustable timing. New Clewett Racing ECU, New Twin Plug Magnecore Ignition wire kit, New Crank Pully, New Patrick Racing Crankcase vent canister Kit, New Patrick Racing 911R muffler, New 74 style oil lines fitted for New Patrick Racing front mounted 965mm x 35 inch Oil Cooler. Transmission: Stock and Original numbers matching Porsche G50 transmission with New Patrick G50 Aluminum Light Weight Heavy Duty Clutch kit. Suspension: New Patrick/Tarrett Front and Rear adjustable Sway bar kits.22mm Front and Rear hollow T 6061 Chrome Moly, New Rear Bilstein Sport Shocks! New Rear Axles complete, New Front Sport Bilstein Inserts, Special painted Fikse FM5 8×17 Front and 9 x17 Rear Wheels fitted to accent the Carrera flares and clear the calipers. Brakes: Front 993 TT Front Calipers and Rotors with Patrick aluminum anodized adapter kit. New Rear 964 Turbo Rear Calipers Adapters and Rotors. Body and Interior: Rennline GT3 style Quick release steering wheel hub w/Momo Swede steering wheel, Kirkey Aluminum race seats, 911 RS America lightweight door panels, Full welded in and Painted Safety Device Roll cage, New TRE 911 R taillight kit, New Rennline complete aluminum pedal kit, New Rennline Fan Housing SS Clamp! New Lexan rear ¼ windows w Naca Ducts! Lightweight Ducktail Rear Wing, Lightweight Early Style Rear Bumper, 934 Style Front Bumper. For more information contact us Directly at 973 513 9023!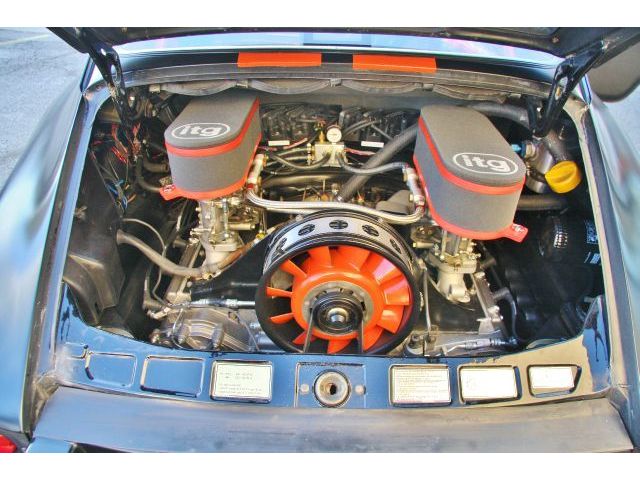 There's really a lot to like here, not the least of which is the look. While I'm not generally a fan of matte colors, the low-key black with orange touches is a color combination that's both classic Porsche and really works. The Fikse wheels even look a bit like the magnesium race wheels used on some of the race models in the 1970s. With a 3.4 flat-six mated to the G50 5-speed, this car should really fly – while 993/964 Turbo brakes help to make things a bit more sane entering corners. The full cage and race seats with no carpeting will be pretty extreme for the road, ut it appears that it's still in a condition that it could cruise to a local Cars and Coffee. Unsurprisingly, the amount of work completed coincides with a high asking price on this particular model; $60,000 is certainly all the money for a 1987 Carrera. However, with the looks of a classic lightweight and more motivation than they ever had, this is a serious driver that gives you street credentials without breaking the bank like a real RS would.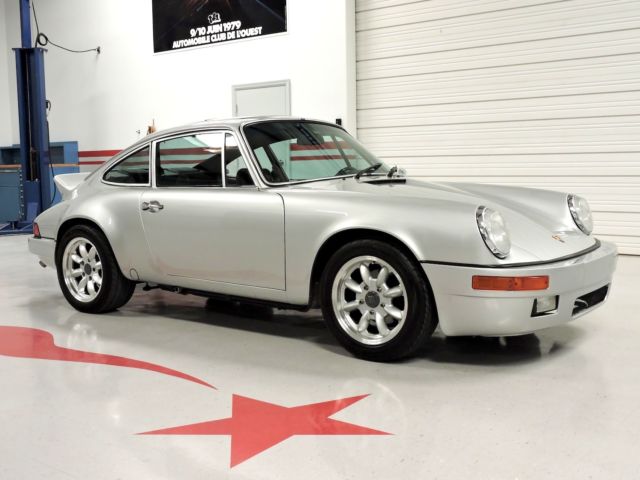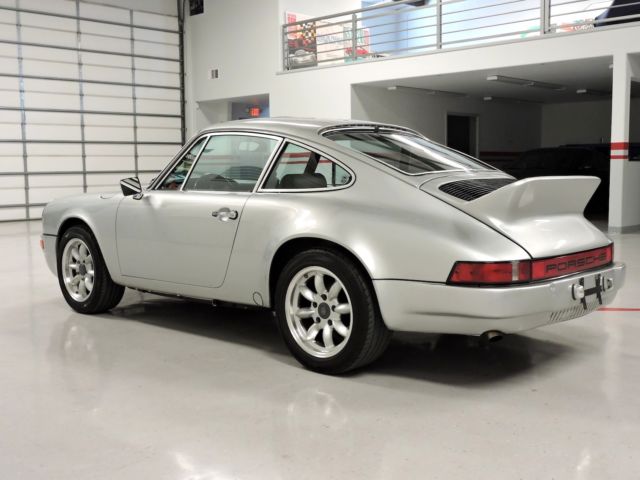 Year: 1979
Model: 911SC
Engine: 3.0 liter flat-6
Transmission: 5-speed manual
Mileage: 93,433 mi
Price: $47,900 Buy It Now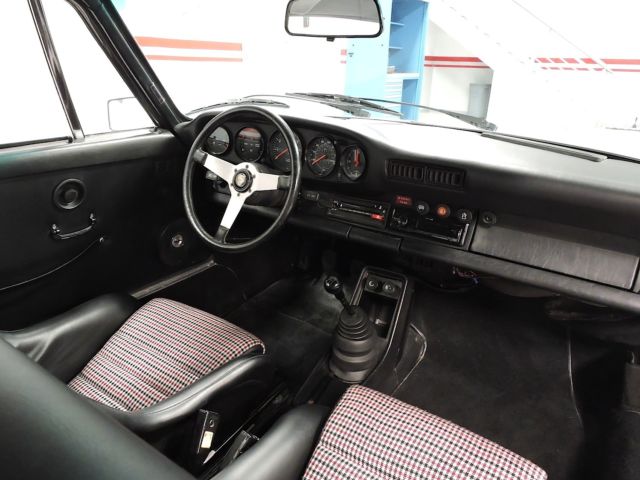 This 1979 911 SC Street and Track Porsche is a solid running lightened outlaw.

The exterior is absolutely flawless as the car is sporting a brand new silver color, done by John Esposito of North Hollywood, CA. Done correctly in its original color, with all the glass out and stripped to the bare metal, it is a high end paint job ($20,000 worth)

The car is fitted with lightweight front and rear RUF bumpers, custom exhaust, rear ducktail, Kenwood CD player, sunroof, and black lightweight sport bucket seats in houndstooth upholstery. The seats are from Vintage Seats of Atlanta and were custom built for the car. The car features Minilite Mag wheels as used on Porsche Trans Am racers from the 70's.The car is very fast and nimble. The motor was rebuilt when the car was painted.

Overall, this Porsche is a great street and track classic, and in superb condition.

Visit us at www.dickbarbourperformance.com for complete list of options, plus a free Carfax report and our entire inventory of luxury vehicles.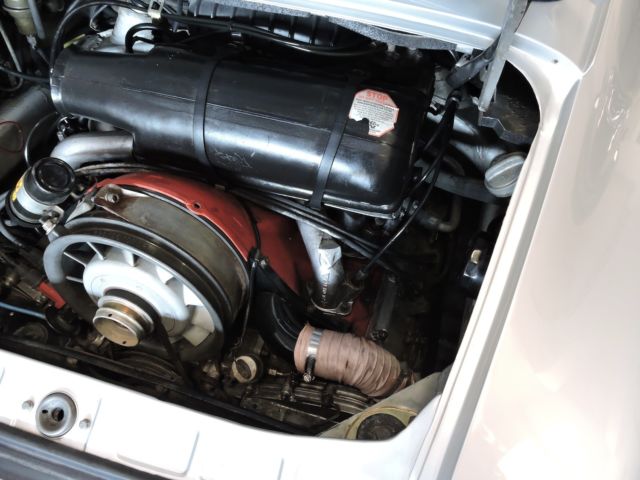 Looking a bit more tame, this '79 SC takes a different approach to the backdating look – instead of a wild track beast, this is more of a road car lightened and made to look a bit like the RS. It's not clear if there were many performance updates, but the car does feature a rebuilt motor (presumably still a 3.0) mated to the 915 transmission. The interior and exterior have both been backdated to look more like a late '60s, early '70s 911; in particular, I like the vintage-looking seats and the Minilites coupled with the Ruf bumpers and RS spoiler give the car a more race-ready feel. I get the impression, though, that this car is more suited to a classic car club rally or show events than pounding around a track. Still, it offers you a hint of the classic Porsche racing legacy again without breaking the bank – at $48,000, again it's quite pricey for a SC but considerably cheaper than the cars its made to emulate.
Between the two, the Carrera is considerably more performance oriented while the SC definitely has a lean towards looks. Depending on your goal, either could be a solid choice for a classic Porsche on a more modest budget.
-Carter