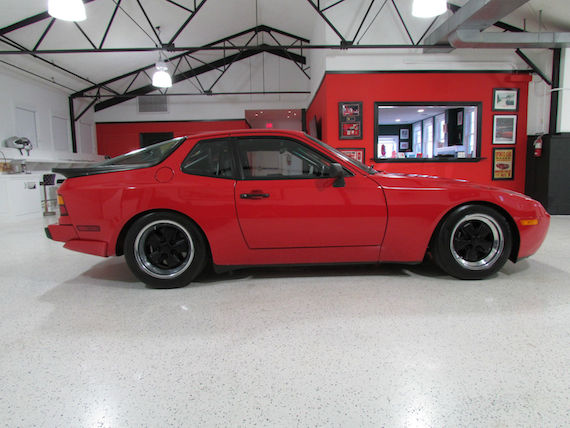 Porsche has a long, storied history when it comes to motorsports. Many privateers have enjoyed the fruits of the engineers in Stuttgart but the company has been know to produce limited runs of specialized track cars based off production vehicles. Case in point the 944 Turbo Cup. Fewer than 200 of these special 944s were produced and were pressed into competition both in North America and Europe in a variety of Cup race series. Noted race driver and former head of Porsche Motorsports Al Holbert imported seven of these to the US. Included in the Cup package was deletion of the sunroof, insulation and rust protection. Larger brakes, stiffened suspension and magnesium wheels complimented the added power made possible via a modified turbo unit. This Cup for sale in New York is a rare opportunity for those racing purists out there.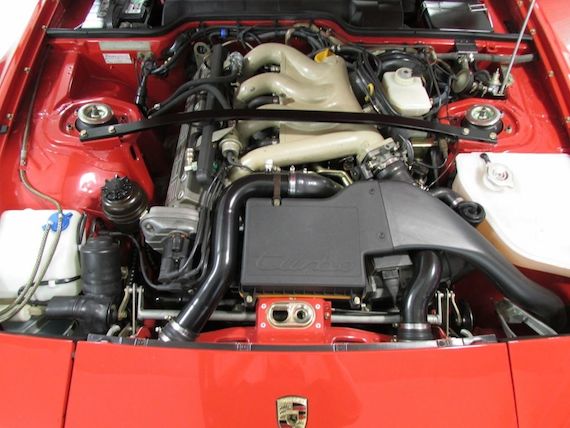 Year: 1986
Model: 944 Turbo Cup
Engine: 2.5 liter turbocharged inline-4
Transmission: 5-speed manual
Mileage: 18,710 mi
Price: $140,000 Buy It Now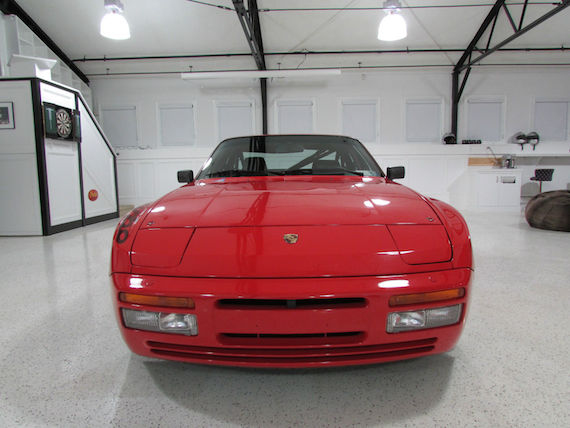 The Porsche 944 Turbo Cup car is a race car that has an extremely significant factory race history and is one of Porsches most desirable vehicles. This car is nothing short of extraordinary having a turbocharged inline 4 cylinder engine, 4 wheel ventilated disc brakes, recaro racing seats and a roll cage. In late 1985 Porsche developed the 944 turbo cup car to provide amateur enthusiasts with a cost effective entry into motorsports. Although the cup cars were essentially standard production 944 turbos that were more lively and well suited for track use, the factory built competition machines were equipped with a magnesium oil sump, a smaller generator, stiffer suspension, reinforced gearbox, wider tires and modified engine components including a revised turbocharger. In addition, the 944 Turbo cup cars were fitted with an eight-point roll cage, manual windows and, for weight saving measures, were stripped of many interior components.

According to the Porsche certificate of authenticity, this 944 turbo was originally finished in Guards Red with black leatherette upholstery and equipped as a turbo cup model with US equipment, Pirelli tires and a limited-slip differential. After delivery to a race car driver Robert Bogan, the Porsche participated in the SCCA SSGT, SCCA Pro Playboy/ World Challenge, IMSA Firestone Firehawk Challenge, and won the 12 hour season finale two years in a row 1992-1993. In about 1995 it was restored back to 1986 CS Turbo specifications. There is not a lot of information to be found on these 1986 cars as they were built specifically to compete with the corvette in world challenge. Most of the parts of this car were limited production and evolved into production parts for the "TURBO CUP". When it was converted into a Firehawk car it was powered by a 3.0L 16 valve engine, ABS breaking system, and the 1990 TURBO CUP suspension and breaks. Our own version of the "Super Seven" 944 S2 Porsche has specially built to combat GM and the Pontiac teams. It had an extremely successful racing history as a Firehawk car. A list of drivers who drove this car was: Hawkins, David Murry, Boris Said, John O'steen, Terry Earwood, Nick Ham, Shawn Hendricks and Manuel Reuiter. 1994 was its last season of Firehawk as a backup car to lead the car which was now a 968. The 944, still finishing in the top five of most races.

Eventually, this Turbo Cup was sold to renowned Porsche enthusiast Lloyd Hawkins and completely restored, with the intention of returning the car to its original factory delivered specifications. This 944 Turbo Cup was acquired by Matthew Drendel in 2008 as an integral part of the four cylinder turbocharged Porsche progression. The 944 presents beautifully and, following preparation, would be an ideal candidate for spirited track use. GPC Cars go through a rigorous 150 point inspection. We strongly advice inspection of any vehicle before purchase. We have attempted to describe this vehicle in the best way we can. NO WARRANTIES OFFERED OR IMPLIED. VIN# WP0ZZZ95ZGN154076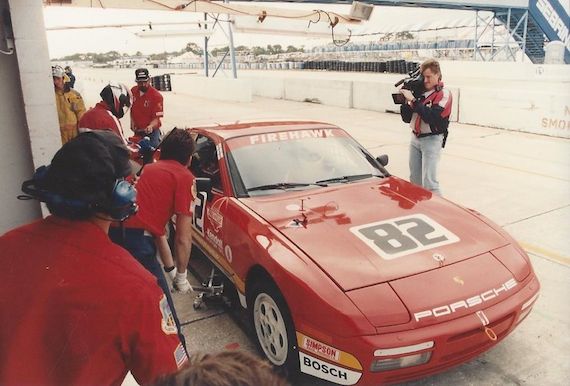 With the 944 coming into its own in the eyes of collectors, this can only mean good things for rare versions such as this Cup. But for most, the idea of a $140,000 944 is beyond a stretch. One example sold at auction in 2012 for $79,200 and Sloan Cars has one on offer with less miles at $95,000. Given this, at this car's current ask, it probably won't generate much bidding action.
-Paul