Please join me in giving a warm welcome to our newest contributor at German Cars For Sale Blog, Rob Simkins.
-Paul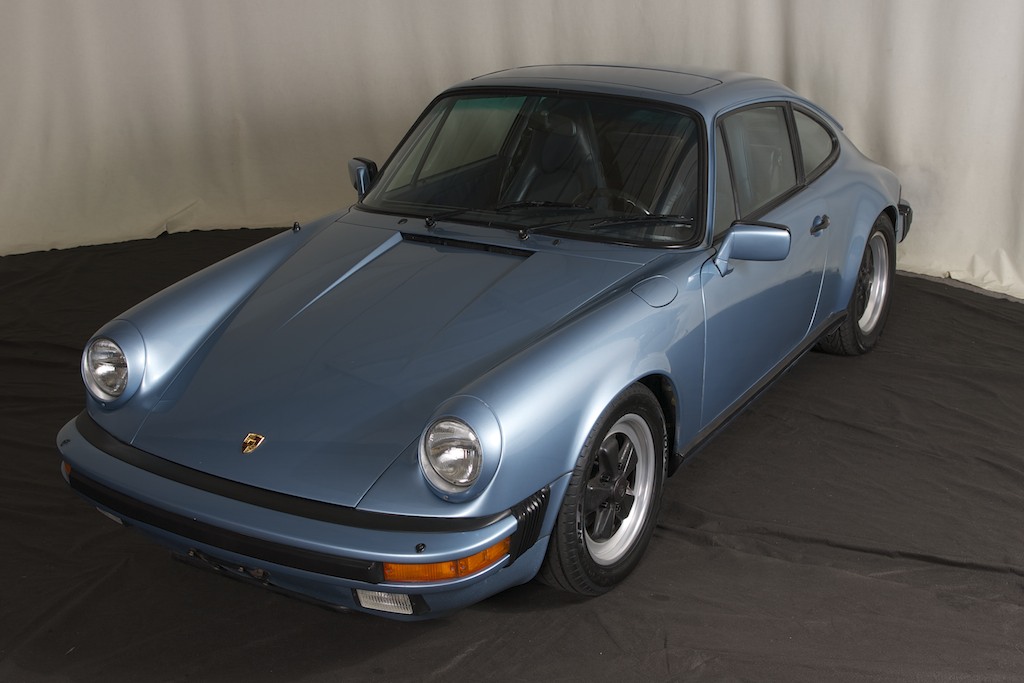 This is a fitting car to serve as my first post here at GCFSB as my father owned the predecessor to this Carrera series, the 911SC, which served as my introduction to the marque. The 3.2 Carreras brought about the revival of the Carrera name, along with an increase in displacement, up from the 3.0 liter engines of the SC, and modest improvements to the drivetrain and braking systems. Perhaps most importantly, they retained classic 911 styling. For any buyer looking for pre-964 styling, the 3.2 Carreras serve as the most refined examples available.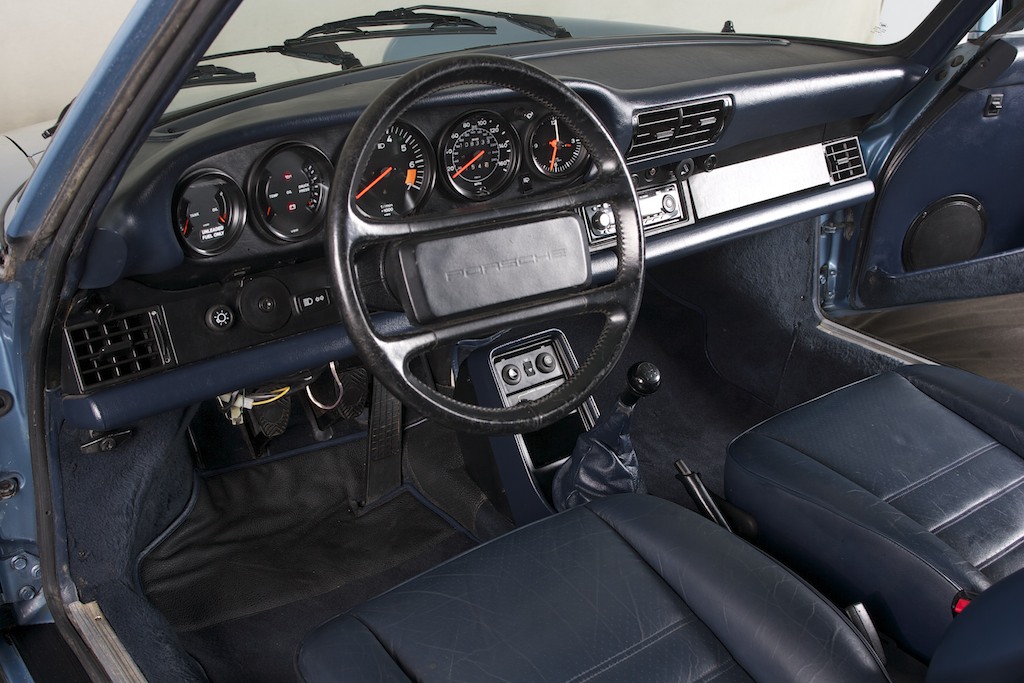 Year: 1986
Model: 911 Carrera
Engine: 3.2 liter flat-6
Transmission: 5-speed manual
Mileage: 108,338 mi
Price: $22,500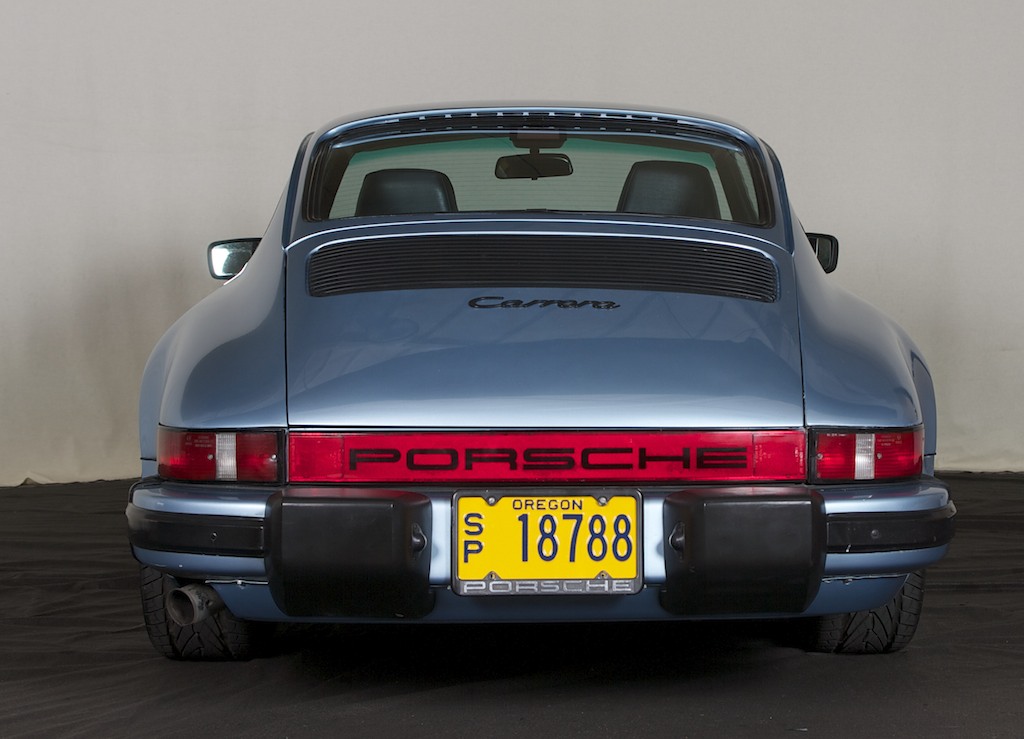 This 1986 Porsche Carrera Coupe is in Iris Blue Metallic with Blue. Iris Blue, code 33P, a unique and desirable color. The car last changed hands in 2005 in Washington State. This car can best be described as a entry level mid year 3.2 Carrera that can be enjoyed and improved upon.

The car starts, runs and drives very nice with plenty of power, good suspension, reactive brakes and handling. Good clutch and sycnros in all gears. The paint has a nice luster and the color is consistant. Gaps are good and the doors shut correctly as does the hood and deck lid.

Interior shows well. Unmodified other than an updated stereo face plate. Stock speaker grills. Crack free dash. Headliner is good. Decent carpets and bright gages. A nonsmokers car. Matching Kuhmo tires all around, recently replaced. A/C blows but not cold. Carfax is posted, minor incident in 2006 on the driver's side front fender.

Owners manual and jack (no tools or compressor) will be presented to the new owner. This is a nice opportunity to own a driver quality 3.2 Carrera in a unique color with a reasonable price point.

For FULL PHOTO COLLECTION, visit us at http://www.MohrImports.com. All inspections welcome. We ship world wide. Contact us at 831.373.3131 day or evening.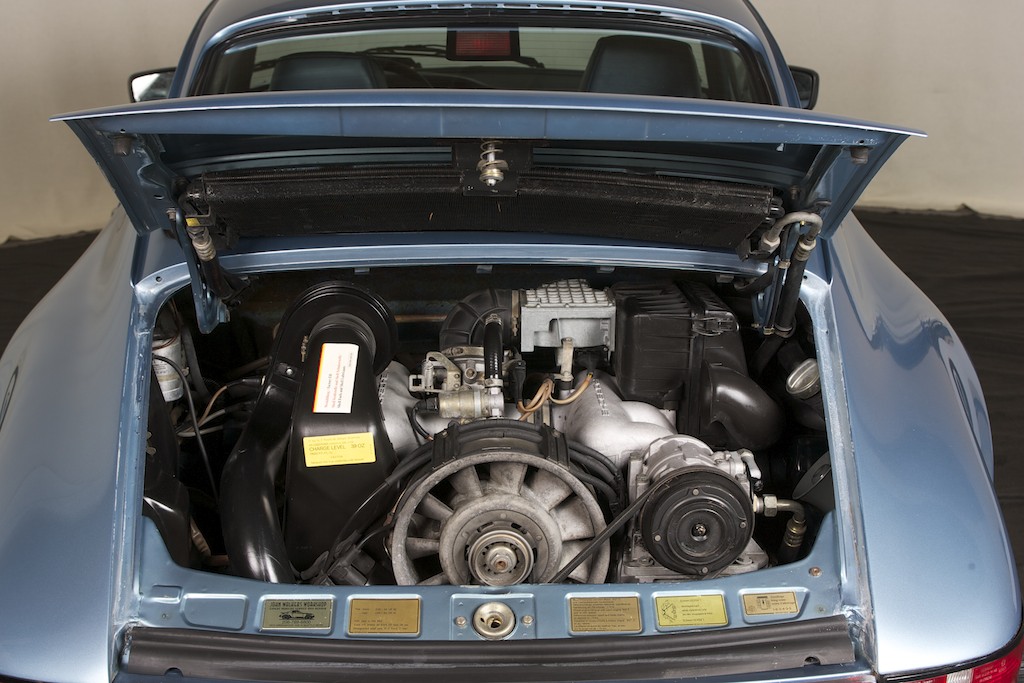 This particular 1986 Carrera looks beautiful in its Iris Blue paint with the standard contrasting black wheels. Both the paint and the interior appear to be in very good condition. Perhaps most importantly for some buyers, the car is more or less original. With a little over 100K miles, $22,500 seems a good price for a car that will likely provide many more years of enjoyable motoring. It was always a treat going for a ride in my Dad's SC, and I know he regretted the day he had to sell it. Were I in the market for a similar car, though with a few improvements, something like this '86 3.2 Carrera would likely serve as an admirable replacement.
-Rob