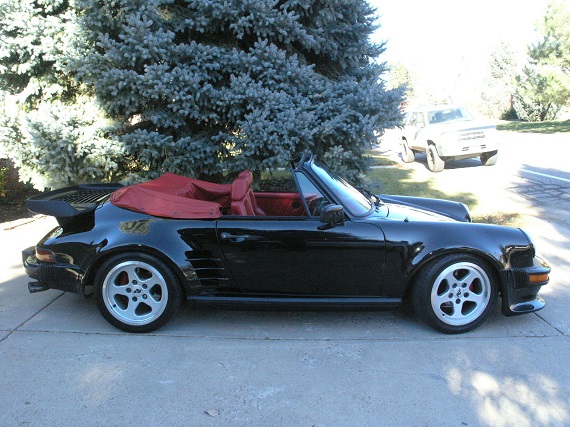 The RUF BTR Cabriolet we featured back in December 2013 has come up for sale again, this time with a much higher price! The original auction, which did not sell, had an asking price of $199,500. The car then was relisted at $149,500 and still failed to sell. The current listing has it at $285,000, which is a lot. These are amazing machines with a fantastic pedigree and they have tended to do well on the market, a point which should continue to hold true in the future. But this is asking too much, especially given the previous auctions.
The below post originally appeared on our site December 26, 2013: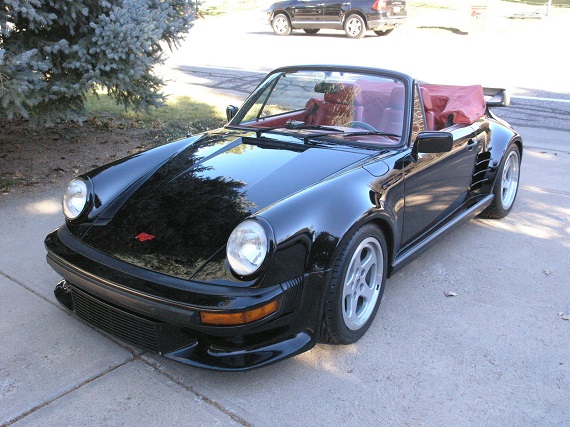 A Ruf built 930 hardly needs much introduction on these pages. Ruf produced the BTR, a modified 911 based on the Porsche 930, as both a Coupe and a Cabriolet with each of those variants also coming along with the even more rare Slantnose option. The already potent turbocharged engine of the 930 was coaxed to deliver 374 hp to the rear wheels, making an already very quick and lively car into one of the best performing cars of its day. While the BTR is neither as well known nor as powerful as the famous CTR Yellowbird that was produced around the same time, it remains a highly sought after vehicle from one of the automotive-tuning world's most respected brands. The car we see here is a 1986 Ruf BTR Cabriolet located in Colorado with just over 31,000 miles.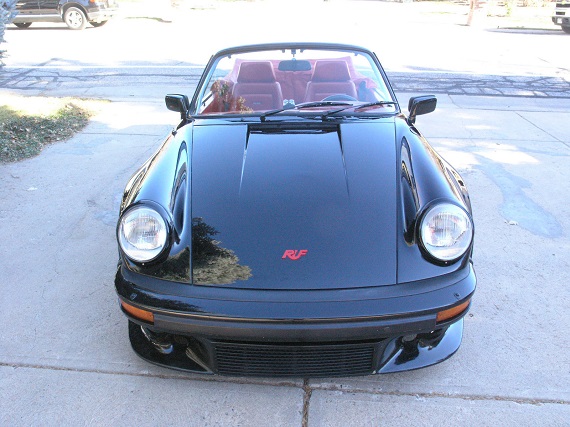 Year: 1986
Model: 911 Carrera
Engine: 3.4 liter turbocharged flat-6
Transmission: 5-speed manual
Mileage: 31,326 mi
Price: $199,500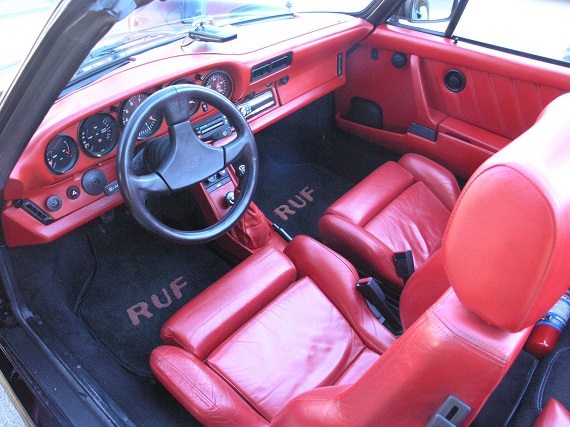 1986 Ruf BTR Cabriolet

Factory Built 3.4 Liter 374 HP Rocketship

Finished in Black with Full Red Leather

Ruf VIN W09TRVAFT34R06017

31,326 Original Miles
This magnificent creation of the Premier Porsche tuner extant, remains one of the most potent and desirable of all the Porsche variants
While many other Porsche tuners have come and gone in the last 28 years, this company has had the skill to remain relevant, viable, and successful in a rapidly changing automotive world
This particular car has had any easy life in the dry, high desert climate of Colorado where our humidity rarely exceeds 10%. That means no surface deposits on untreated metal surfaces, no mold or mildew, and never any rust on anything
This car has never had any cosmetic restoration and remains in very presentable condition as can be seen from the photos, it is showing wear to the original canvas top, some clouding of the rear window and the rear fender vent slats need to be refinished. It has never been out in bad weather and has been garaged always
The engine has just been rebuilt within the last 2,000 miles with the exact factory correct Ruf parts that were used in the original engine, every single one of them, it took 1 year to get the parts shipped here from Germany. The best shop in Denver rebuilt the engine and all receipts are included to document what is inside.
As rarely as these vehicles come into the marketplace in original and unmolested condition and then to have one of the very few Cabriolets ever made to top it off, this car will surely find its way to a world class collection in short order.
It could be yours today!
Questions?
Please call Mike Hughes at
303-358-2241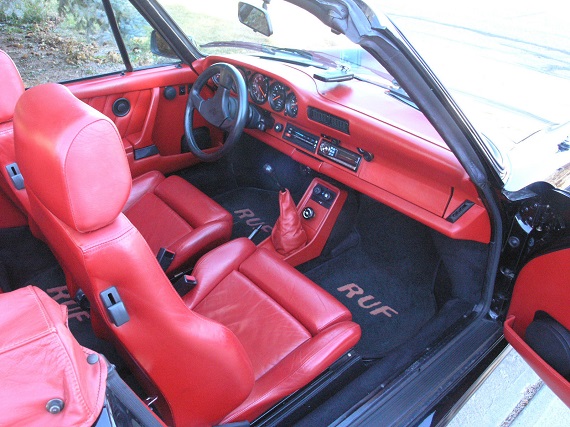 A black exterior over a red leather interior is always an eye-catching and, in my opinion, winning combination. There is just something about the red leather that, though ostentatious, just feels right in a sports car. Prices for a legitimate BTR can be all over the map depending on the style in which it was produced, ranging from $70K-$80K for a Coupe all the way up to $300K for a Slantnose Cabriolet. Because the Cabriolet always seems to attract more money the price here, while very high, is probably not inconceivable. For a car that is sure to remain a collector icon it's simply a matter of finding the right buyer with deep enough pockets. I'm sure this is something we'd all love to have on our Christmas list.
-Rob