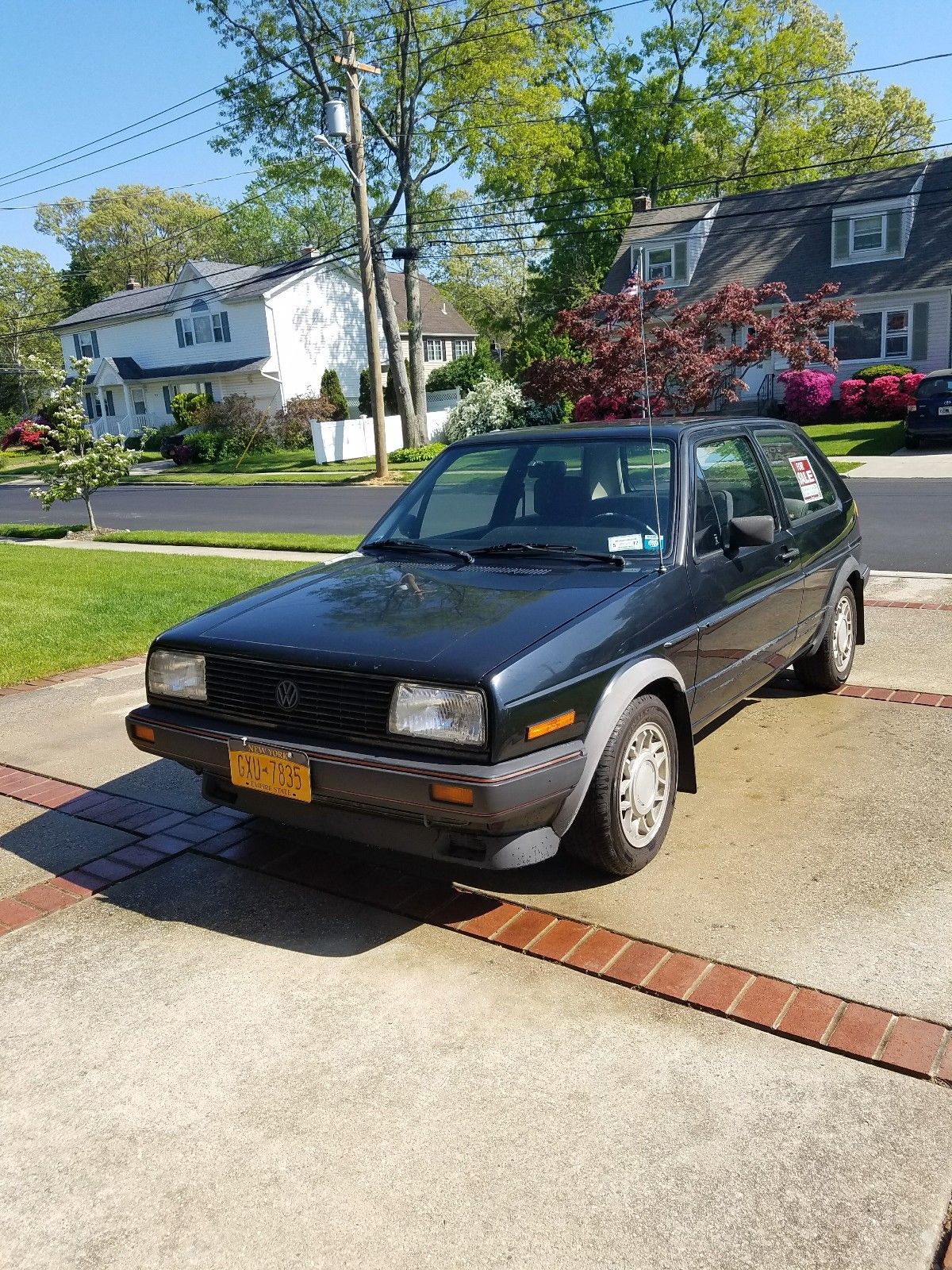 Back to the Golf. A few days ago I looked at a pristine, original low-mileage '85 Golf. A Westmoreland build, it was a very basic model. But your only other option in the first model year was the GTI, and it was a $2,000 upgrade over the basic Golf. Of course, for that amount you did get quite a jump in quality. Replacing the basic 85 horsepower 1.8 was a high-compression HT 100 horsepower unit. It didn't sound like a lot, but that did represent a roughly 20% gain in power. Signature red-striped trim announced that this was the performance variant of the hatchback, and you also got 4-wheel discs as a first in the U.S. range. Those brakes hid behind carry-over "Avus" (Snowflake) wheels, though instead of the machine/dark gray finish the A1 had, they were now all silver and with "Volkswagen" imprinted on flush covers. Sometimes GTIs were equipped with "Montreal" (Bottlecap) alloys which were also shared with the Jetta GLI. Application seems somewhat indiscriminate. The GTI also had an upgraded suspension with front and rear sway bars and a close-ratio 5-speed manual as the only transmission. Of course, the interior was also upgraded with a leather-wrapped steering wheel borrowed from earlier GTIs, a multi-function display and specially-trimmed cloth sport seats. Unlike the prior GTI, the new model now also had flush-fitting aerodynamic glass headlights which were also seen on the Jetta, and later in 1986 the Golf Wolfsburg Edition.
In all, it was a substantial upgrade over the standard Golf, and you could of course further opt to include a sunroof, air conditioning, power steering, and a nice radio. Early U.S. Mk.2 GTIs were only available in Mars Red, Diamond Silver Metallic, or as seen here Black. Magazines fawned over the new GTI, which quickly established itself by winning Motor Trend's 'Car of the Year' award. They proclaimed the model was "a case of specialized strengths plus broad flexibility — domination in some areas combined with sound capabilities in all others — to produce a commendable win."
Today, those first two years of the GTI are quite hard to find. More popular were the later, much more potent 16V versions. But occasionally a really nice early example turns up, and here it is: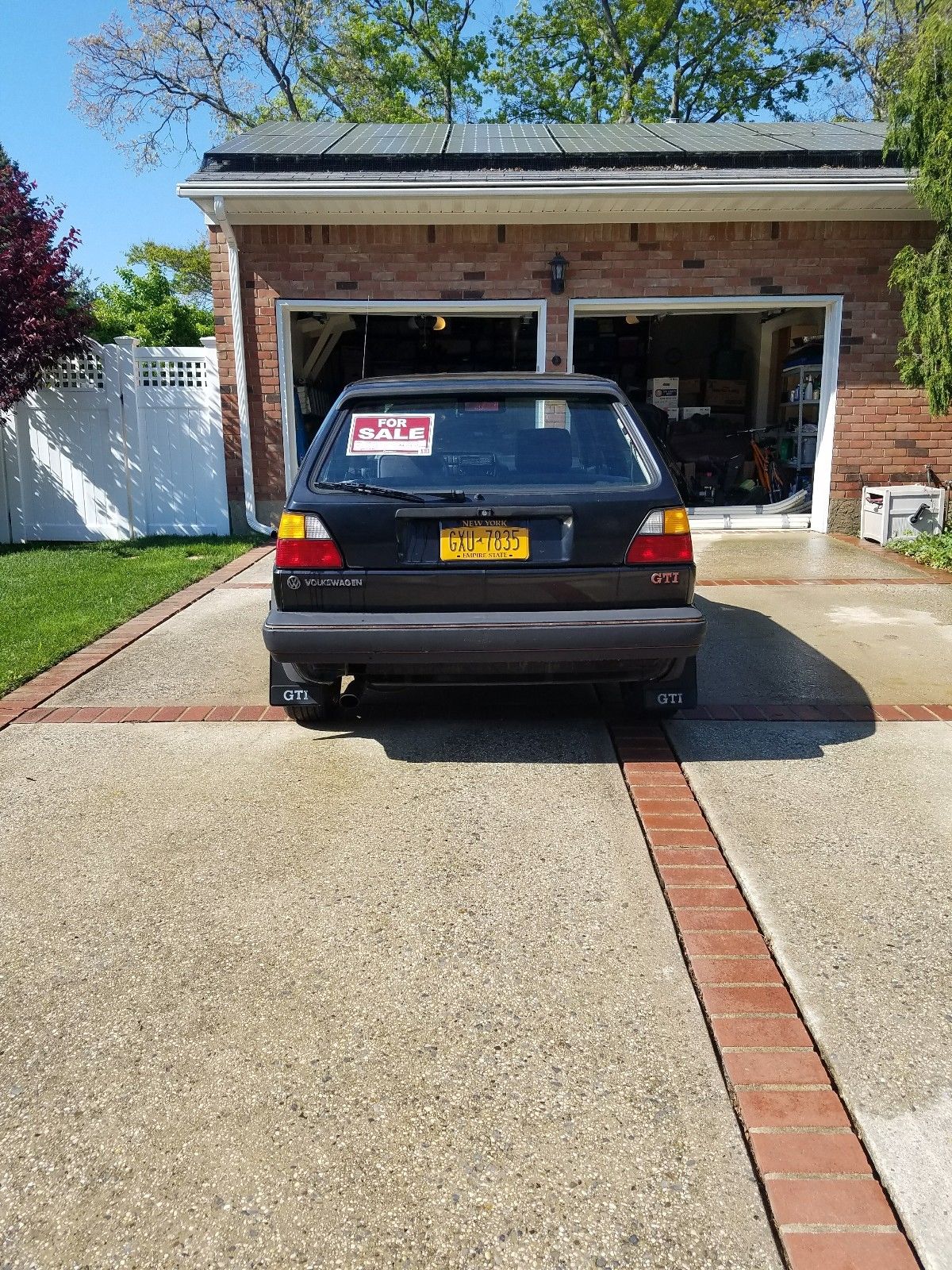 Year: 1986
Model: GTI
Engine: 1.8 liter inline-4
Transmission: 5-speed manual
Mileage: 77,000 mi
Price: $4,250 Buy It Now
Selling my 1986 VW GTI. I'm the second owner, the title is clean. Only 77,000 miles, good condition. New fuel pump, pressure regulators, and shifting mechanism. This car is all original. Perfect for an enthusiast looking for a classic GTI or someone looking for a project. Insured and valued by Hagerty at $6500.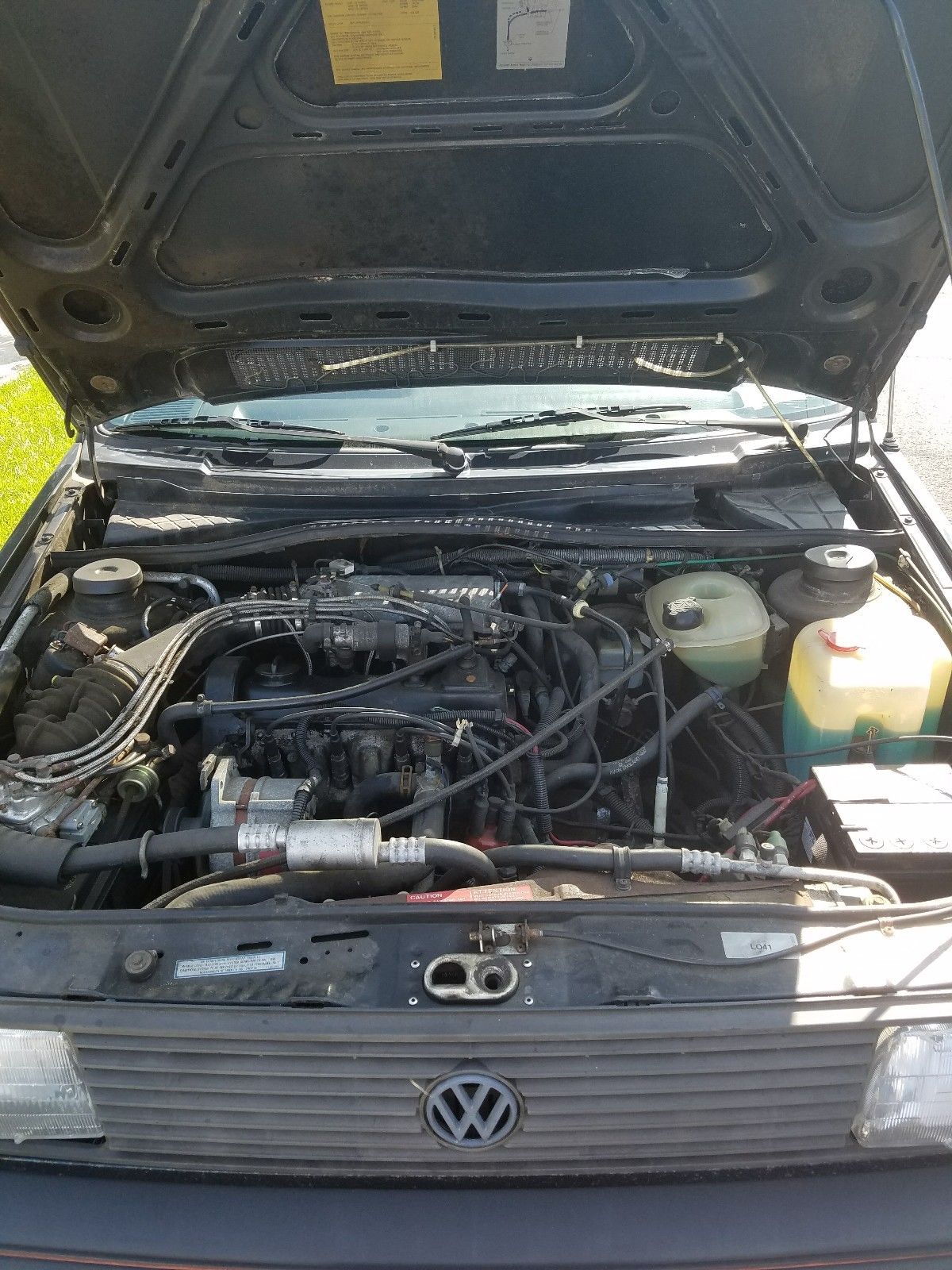 In the recent post, I couldn't remember if the GTI production had continued in Westmoreland, but of course it did. This car's "1VW" VIN confirms U.S. production. Condition is not exceptional, but all things considered it seems remarkably originally and in very good condition. Options include dealer-option "GTI" mud flaps, a later 16V spoiler mounted in front, as well as air conditioning. There are some non-original items; the shifter is wrong, the mats obviously don't fit well, and the car may be wearing an aftermarket key-operated alarm mounted on the lower dash. The rear wiper is also mis-mounted or broken, as is at least one trim piece on the seats. But these are really minor niggles; the bones of this car appear to be in great shape – and then there's the price. $4,250 is spot on what this car should be marketed at. If anything, it may be low. Later 16V models would command a steep premium, but this car offers great performance and practicality and may be more rare than its famous DOHC siblings. This one looks like a solid buy!
-Carter