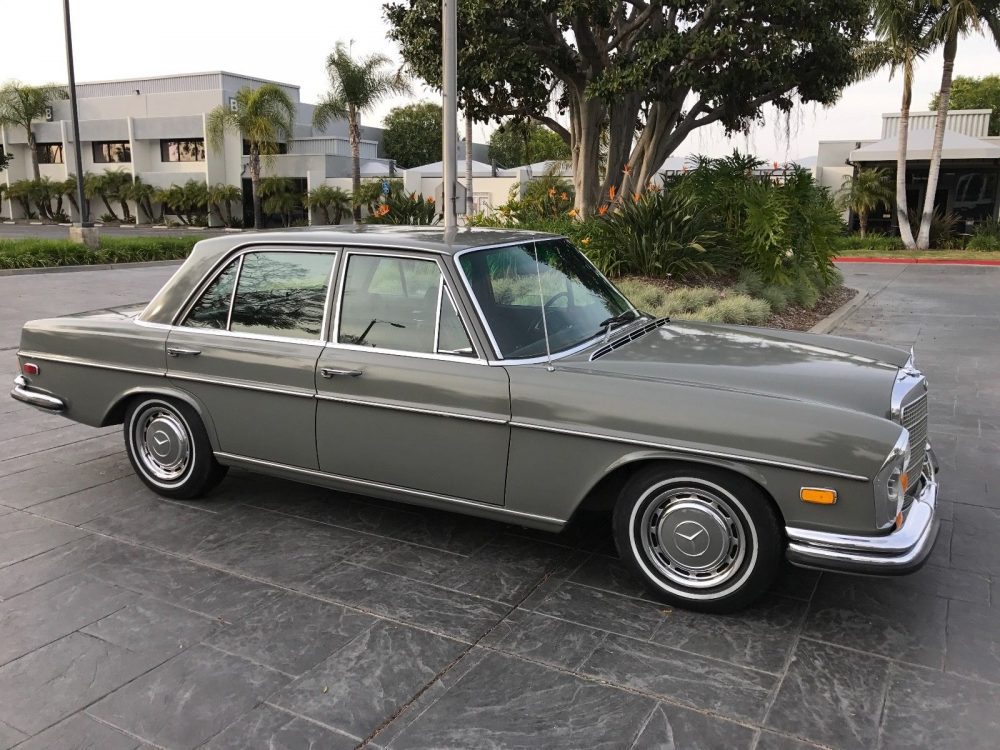 Normally most of the Mercedes-Benz W108/W109 cars I look are at the M100-powered 6.3s and for good reason, they are really cool cars and the market on them is as hot as it has even been for them. Luckily for most of us, if you want a W108 or W109 and don't want to pay a minimum of $35,000 just to have a seat at the table, you have some options. Today, we have one of those options. This 1971 280SE for sale in California is painted in the rare Arabian Grey and believe or not, has nearly 150,000 miles on it.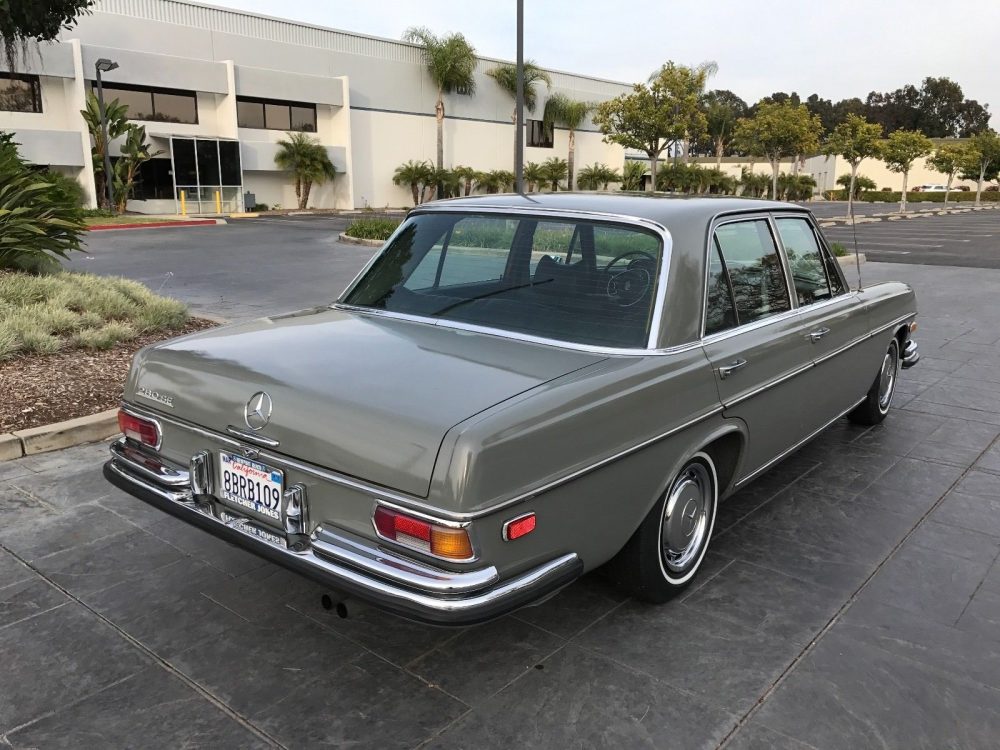 Year: 1971
Model: 280SE
Engine: 2.8 liter inline-6
Transmission: 3-speed automatic
Mileage: 148,460 mi
Price: Reserve Auction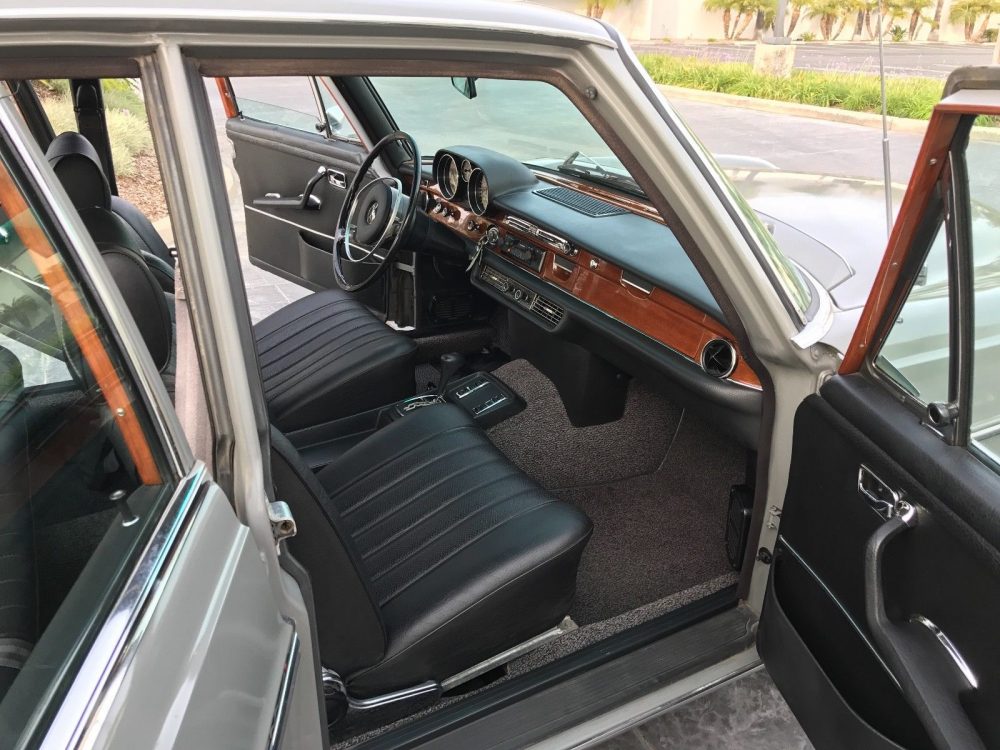 You are looking at a beautiful and rust-free
1971 Mercedes 280 SE 108 body style
This car is 6 cylinder; automatic floor-shift with all power windows and A/C.
The vehicle was just recently serviced and tuned up and a new water pump was installed.
The engine runs great. It is very strong and powerful with no smoke or any issues nor leaks. The transmission shifts to all gear very smoothly as it should.
The A/C is operational and it was serviced last year but needs to be recharged again because it doesn't get too cold.
All power windows works fine with no problems.
All the chrome moldings are in very nice condition and the front and rear bumpers are in excellent condition.
The car was painted 2 years ago by the previous owner to same original color code (124 Arabian grey) and it is currently in very good condition.
The front windshield is brand new just changed.
The woods have been restored all around the doors, windows, and front dash/window.
The interior seats carpets also are in good condition. They are all original with no tears and in excellent condition (please check the photos and watch the videos).
There are some service records with the car also tools and jack and I have the original stereo (Becker Europa) which goes with the car.
This is a 47 years-old classic car and I am selling it AS-IS. I have described the car to the best of my ability; however, feel free to contact me for further information or any extra photos @ 949-525-1919
I require a $1000.00 non-refundable deposit via PayPal right after the auction ends and balance due within 4 working days via bank wire or cash in person
EBAY MEMBER WITH 0 TO 8 FEEDBACK'S MUST CONTACT ME BY EMAIL OR PHONE CALL BEFORE BIDDING. NEED YOUR INFORMATION (NAME ADDRESS and PHONE NUMBER!! AND IF FOR SOME REASON I DON'T GET AN EMAIL OR PHONE CONTACT BY 24 HOURS, YOUR BID WILL BE RETRACTED OR CANCELED!! !
!!! PLEASE ONLY SERIOUS BUYERS ONLY!!!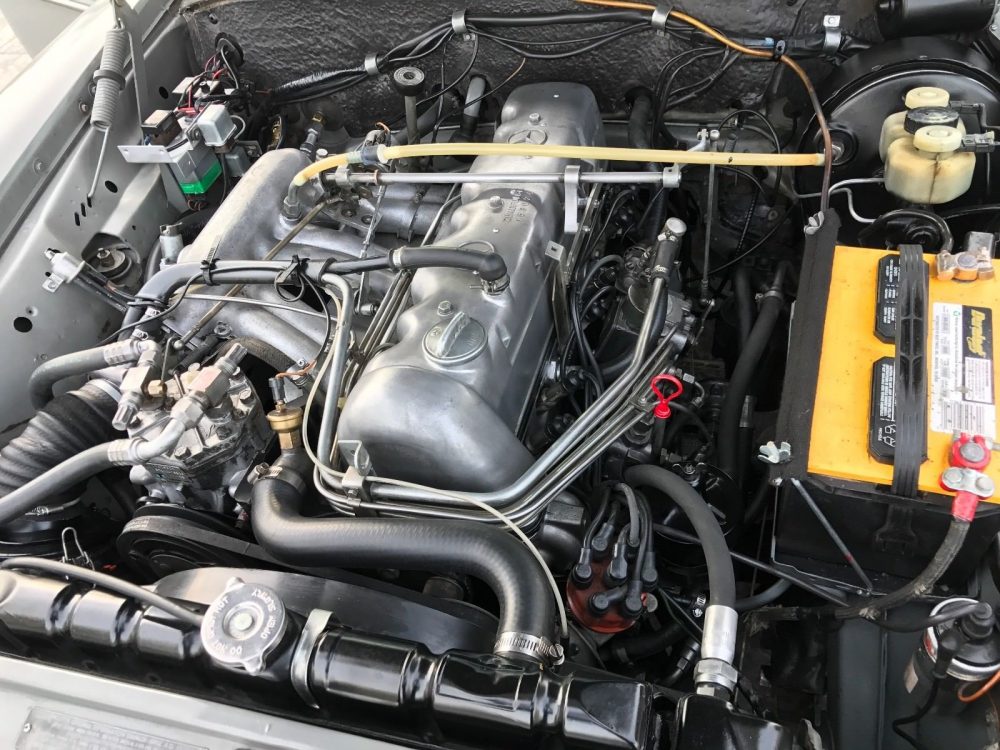 Sign me up for this car. It is shockingly clean for nearly 150,000 miles and everything, both inside and out, looks great. Yes, it has been painted once and some of the wood has been refinished, but the majority of the original parts look like they have 50,000 miles. The Arabian Grey paint matched with the black MB-Tex with grey carpet is perfect in my eyes. Under the hood, the M130 inline-6 along with everything around it is super clean. I can't believe how nice this look. Either someone did some serious engine detailing on a regular basis or there are a lot of new parts there.
I'm curious to see the bidding ends with this. It is a true gem in terms condition but also not a low-mileage garage queen. You can enjoy this car thoroughly with any guilt of devaluing the car by putting a bunch of miles on it. Prices of W108/9 cars have spiked in the past few years and seem to be holding strong not matter what the model I don't hesitate to say that you probably won't lose much money on this car if you keep it in the same condition that it sits. If I had to take a guess, $15,000 or more to take this one home.
– Andrew