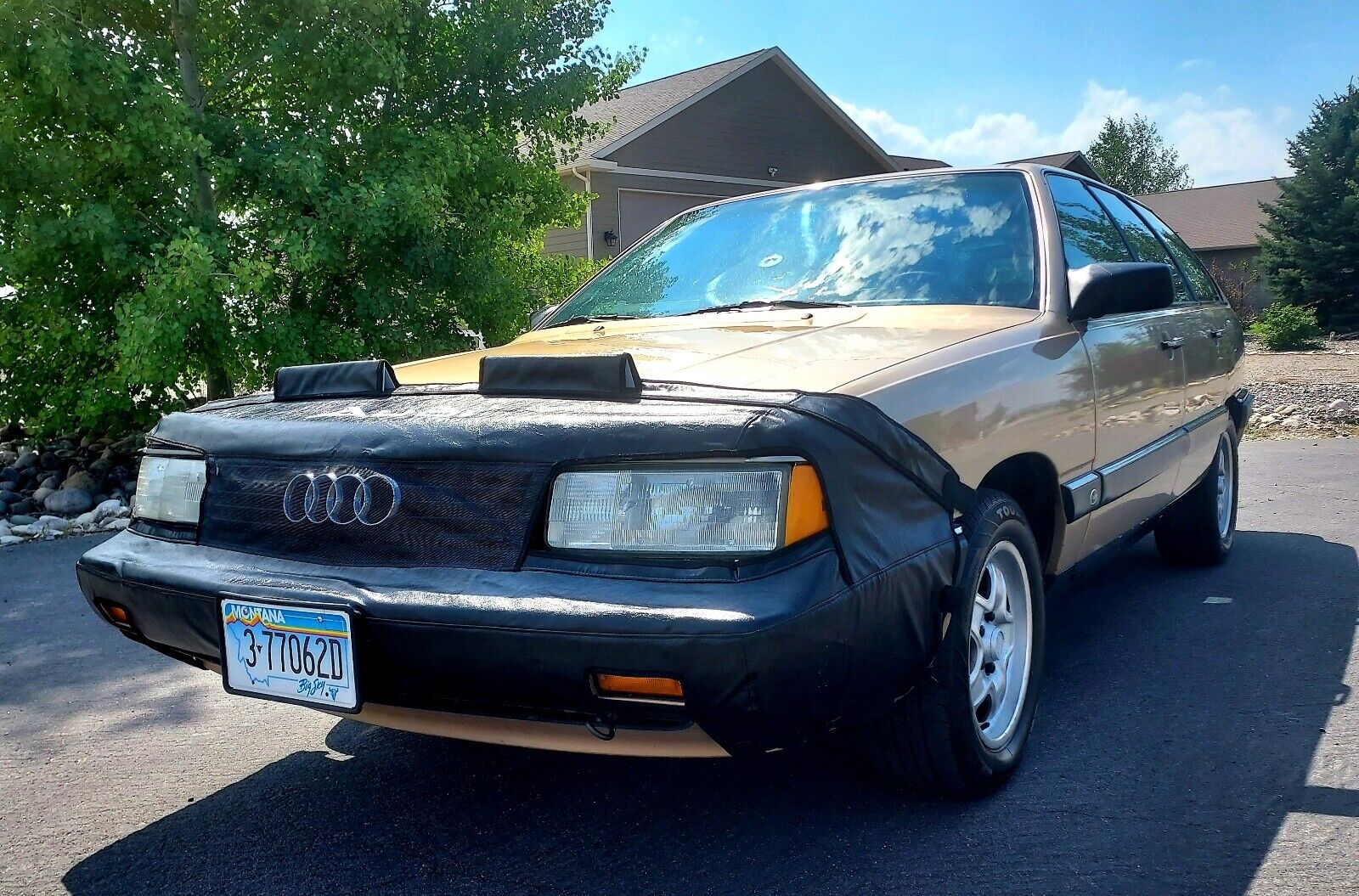 Recently I looked at a 1987 Audi 5000CS quattro Avant project that I hoped someone would save. It ended up trading hands just under $2,000 – not bad, considering at least 1/2 that price was worth it for the wheels alone.
Today we've got the other side of the coin – a running, driving 5000CS quattro Avant. The color isn't as exciting, but at this point in my life "no project" beats "yes project" on the ballot almost every time. The thing is, pretty much every old Audi is a project in some form. Is this one worth taking on?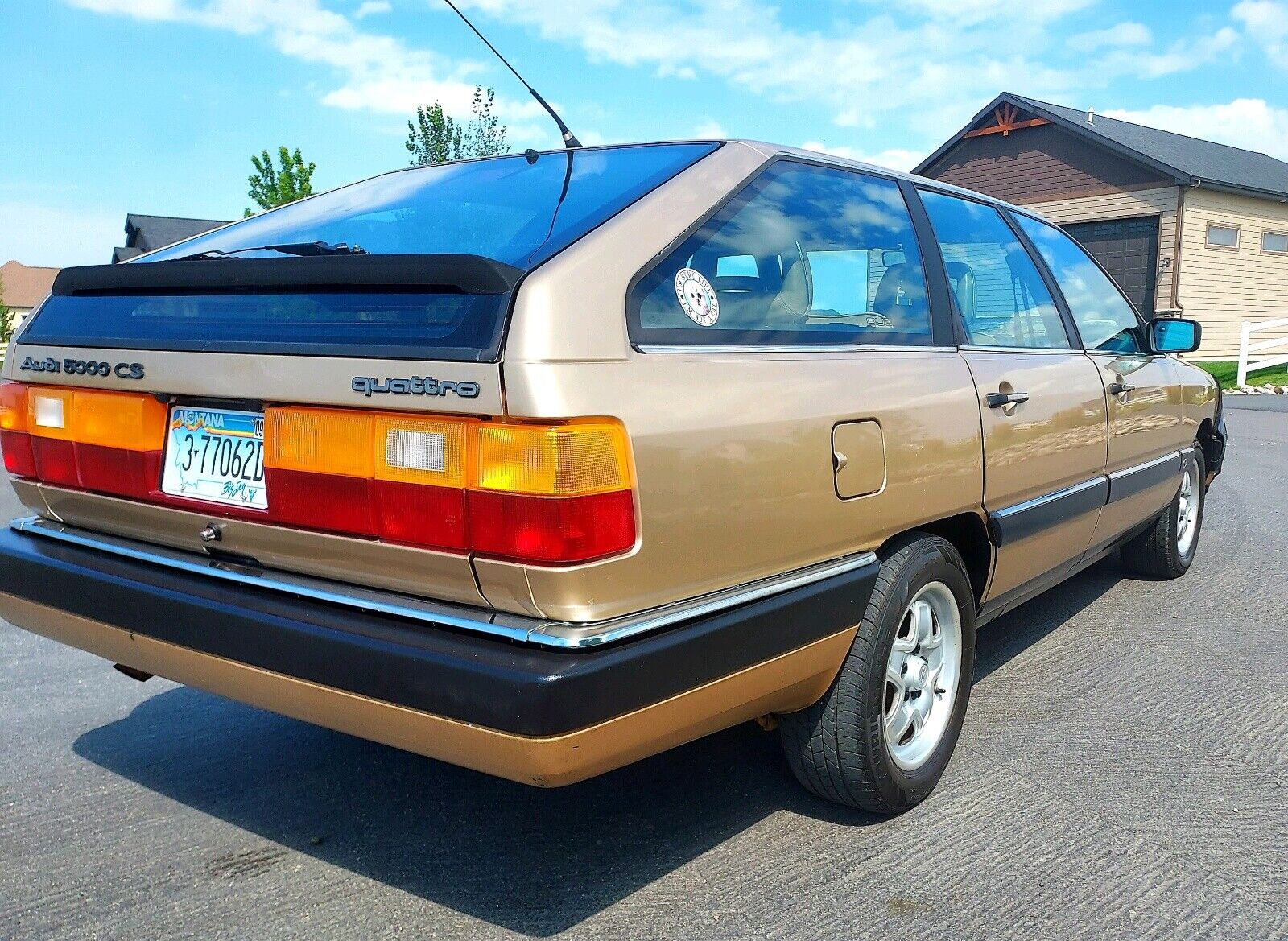 Year: 1987
Model: 5000CS quattro Avant
VIN: WAUEE0441HA073529
Engine: 2.2 liter turbocharged inline-5
Transmission: 5-speed manual
Mileage: 263,000 mi (TMU)
Location: Billings, Montana
Price: $5,900 Buy It Now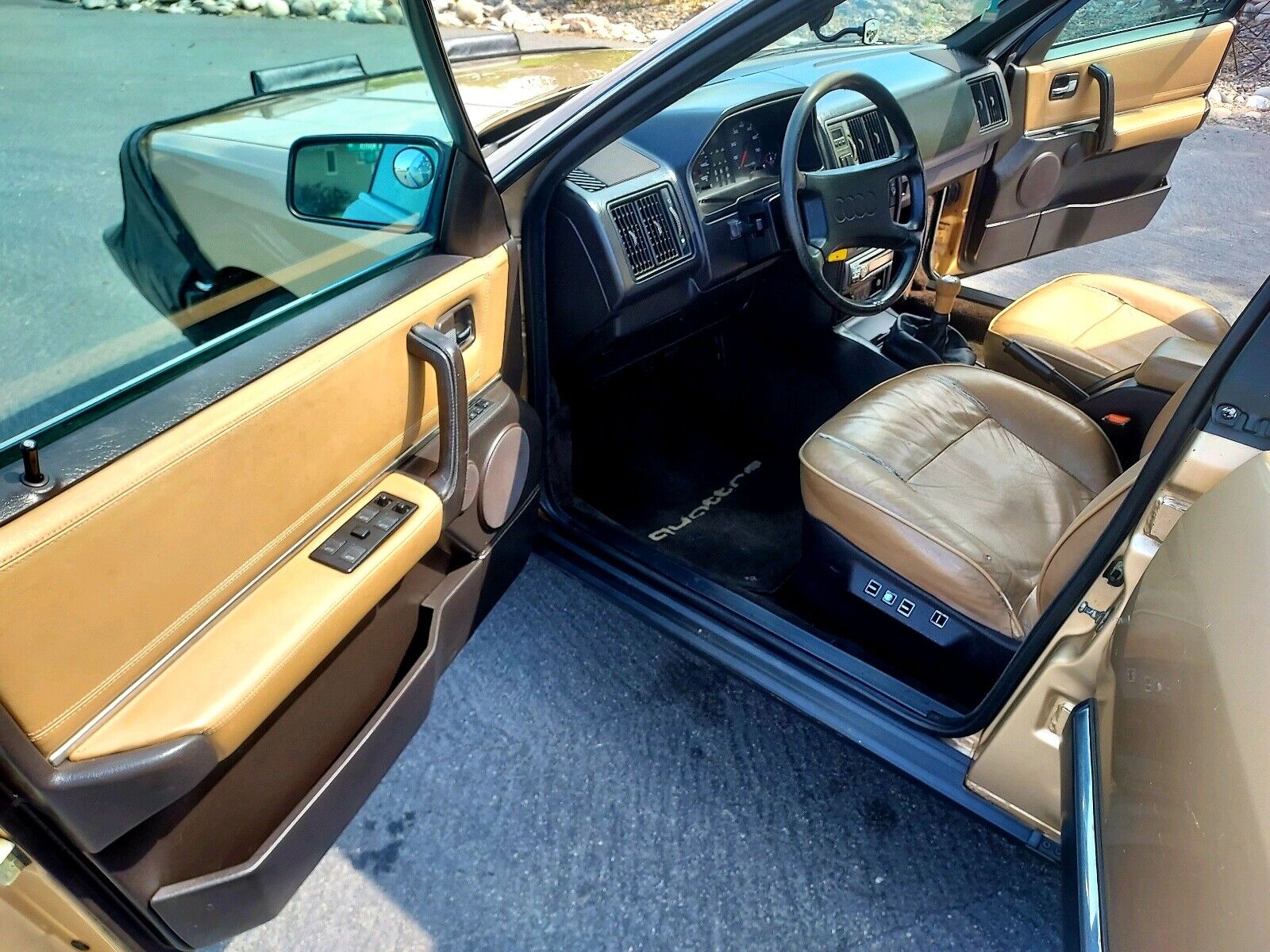 About this vehicle
This 1987 Audi 5000 Quattro is an original. The owner has had it for 2 years. The vehicle is drivable and is mainly used for weekend drives.
Vehicle Details

For Sale is my 1987 Audi 5000 Turbo Quattro Wagon with a 5-speed manual transmission…

A quick story on the history of the car… This is the second time I've owned the car… Back in the summer of 2002, I purchased the car in Denver , and drove it home to Billings, Montana… At the time the car had 200k on it, and i bought it from the original elderly owners that stated those were all highway miles… But Being a poor college student at the time, I ended up selling it after owning it just a couple months… I ALWAYS regretted that decision… Fast forward to summer of 2021, I saw an ad for it and couldn't believe it was the same exact car, so I bought it again… (the last 19 years it spent it's life in Red Lodge, Montana…) Anyhow, the time has come again to pass it along to the next owner… I purchased an old Saab spg that has captured my time and attention… So the Audi has to go… Again, ha…

Zero rust issues

Runs and Drives good

New Battery

New Headliner

New spark plugs, wires, distributor cap, coil, rebuilt fuel distributor, fresh oil change…

New Rear Hatch Struts

Original Spare Tire and Toolbag

Original Cargo slider included

Exterior is in excellent condition… Paint is shiny, with NO clear-coat peeling… A few minor scratches, but this color really hides them, so they're tough to see… A couple dings, again very tough to see… This car was always adult driven, and although it needs a few mechanical items fixed, overall has been very well kept over its 35year life… (The only exterior issue worth noting, is on the hood (underneath the bra), there is an area where the paint has come off… The previous owner stated that the car has another bra on it the last 20yeara, and sometimes water collected underneath it… I was able to source a "new old stock" brand new bra to cover it up… It never bothered me, but vi will gladly provide a picture of the hood without the bra upon request)

(Not sure how old the tires are, but there is alot of tread left and no cracking or dry rot… I drive the car about once a week and they have felt fine to me)

Interior is in excellent condition… Front seats show some wear, but nothing major (there are a couple seams that could be re-sewn, but personally I wouldn't reupholster them… They're only original once!)… Back seats look like they've never been sat in… Headliner is brand new… This car is a true "time-capsule"… All door panels in excellent shape… Carpet is plush, with the original floormats… Sunroof works great… It pops up, or slides back and forth as it should…

I by no means am presenting this car as "perfect" or "mint", as there are definitely a short list of things that I would say need addressing… But once addressed, it will make for a Very solid classic car…

Things that it will need:

Fuel gauge and speedometer inoperable

Power steering pump inoperable but still steers fine

Brakes work great, but every now and then the brake light comes on (sensor?)

Front suspension is a bit "tired"… Could definitely use some new bushings/shocks…

If anything else pops in my mind, I will update the ad accordingly

MORE PICTURES UPON REQUEST… EBAY ONLY ALLOWS 12 PICTURES, BUT I HAVE MANY MORE!!!

Title is clean/Clear and in my name…

Original owners manuals and Haynes repair manual included in the sale…

TWO YouTube videos of the car (copy and paste the links)…

And

Thanks for looking!…

Mileage: 263k

Price: $5900…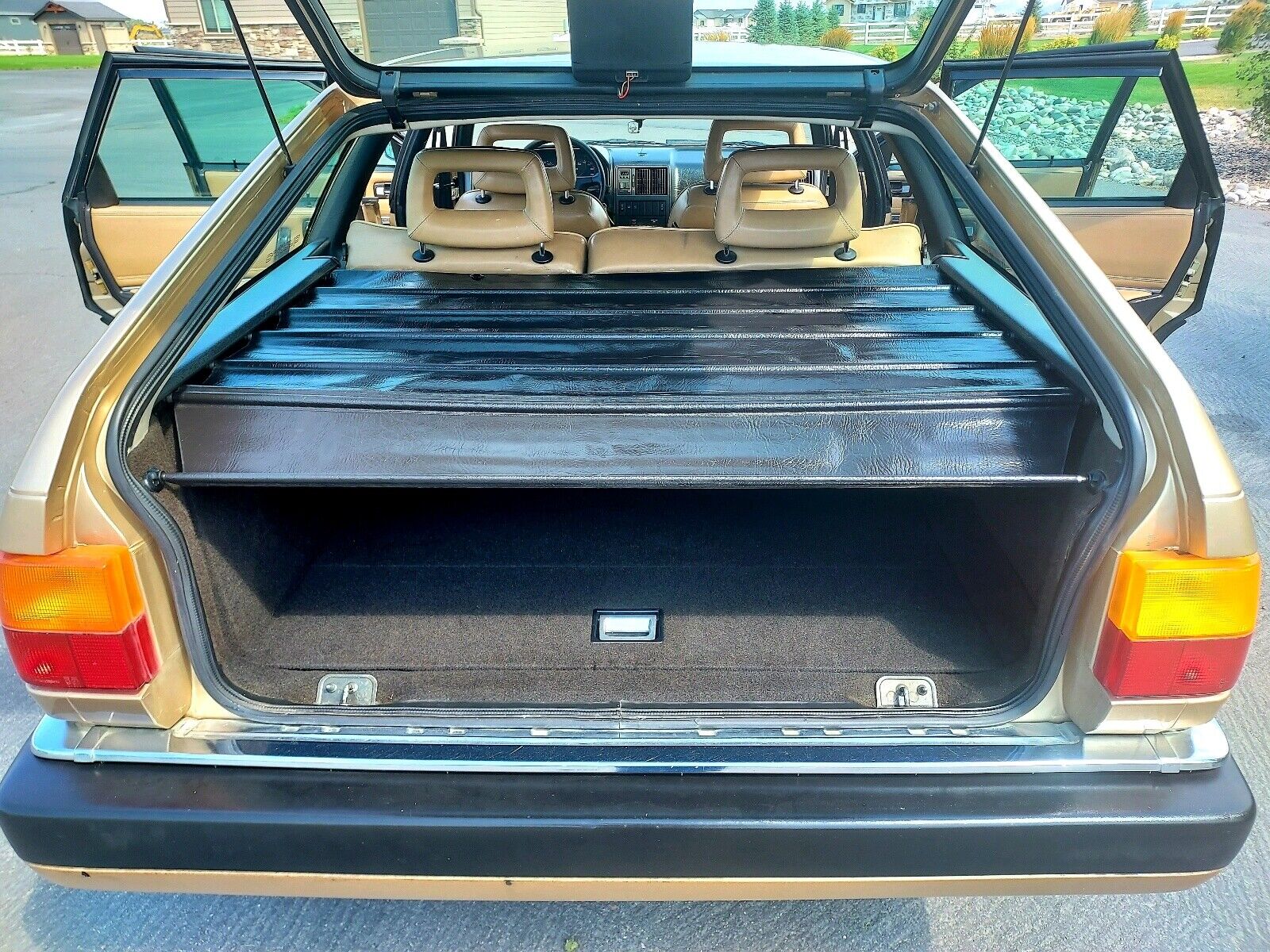 The short answer is "probably"? This Almond Beige Metallic '87 isn't the best color combination ever for one of these with Sierra Beige leather inside, but it still looks nice thanks to those Fuchs. The seller did some work, but the hydraulic and suspension systems need attention and like many, this one probably now has a third of a million miles. While it looks pretty good still, the asking price is probably slightly high given the needs and mileage. Grab this one for $3,500-$4k and you'd have a neat winter warrior.
-Carter