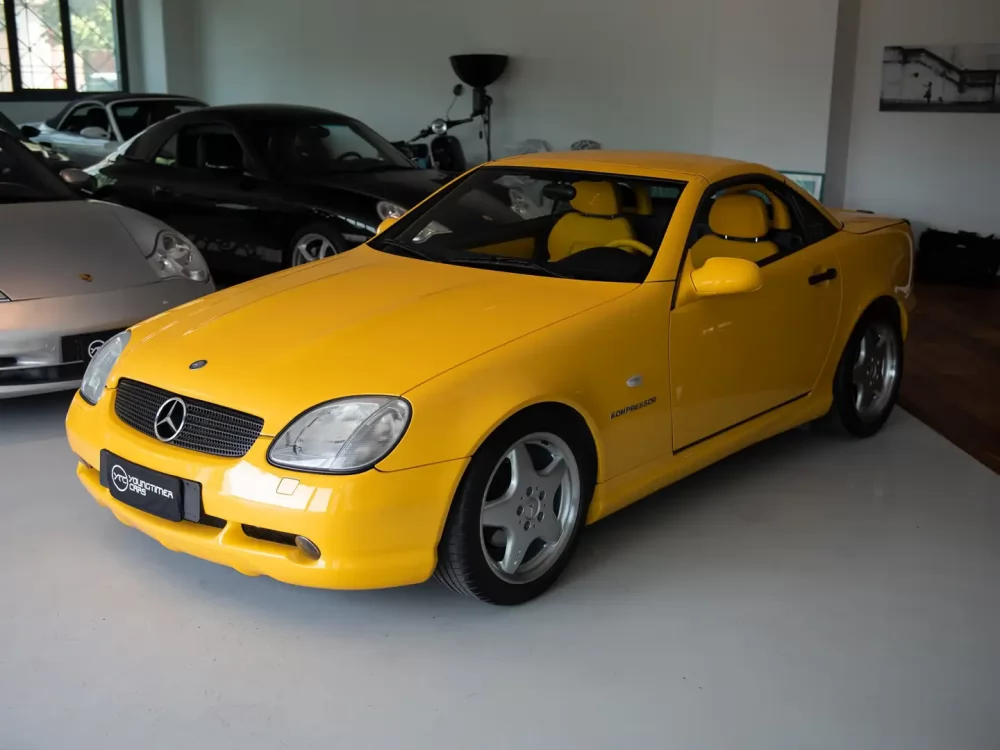 I hope you like yellow. I always seem to go hot and cold on the color, and honestly that is because it entirely depends on what car it is. Last week we saw a very rare 1999 Mercedes-Benz SL500 sell for a bunch of money and I'm certain if that car was black, it wouldn't have sold for that price. However, whenever Designo gets involved, they seem to turn the dial up a few notches. That was the case with this 1998 SLK 320 Kompressor up for sale in Italy. Hold on.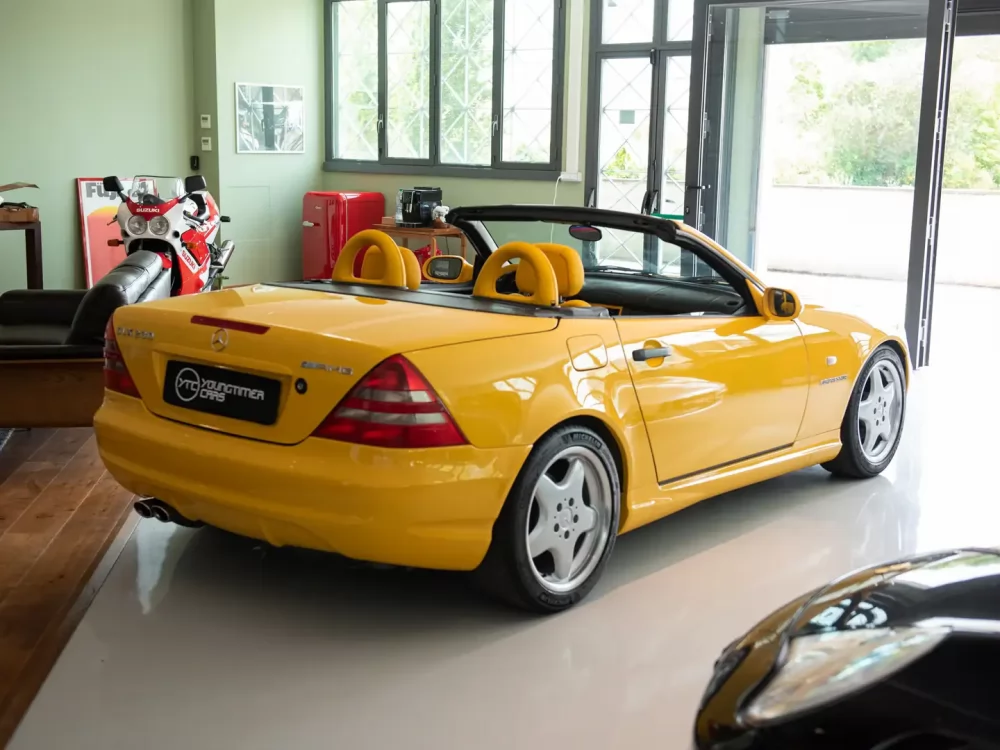 Year: 1998
Model: SLK 230 Kompressor
VIN: N/A
Engine: 2.0 liter supercharged inline-4
Transmission: 5-speed automatic
Mileage: 93,000 km (57,787 mi)
Location: Formello, Italy
Price: €16.900 ($16,490)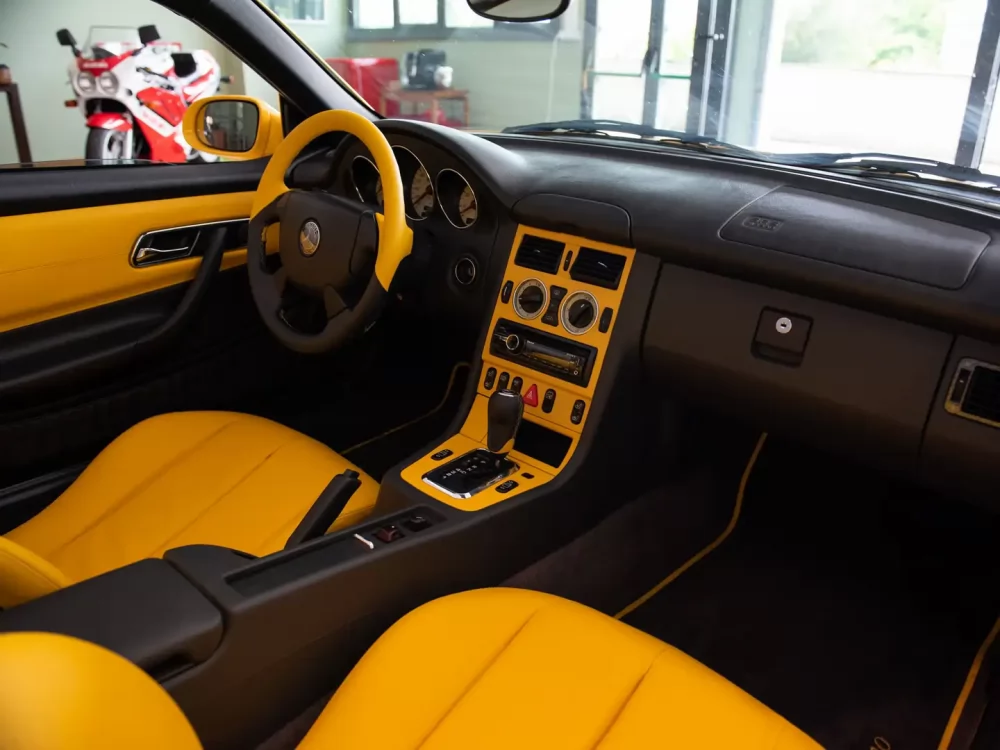 Youngtimer Cars Srl, a company specialized in the sale of "special" cars of the 80s, 90s and 2000s, offers for sale a unique car in terms of conditions and equipment.

We can offer loans for up to 72 months
Absolutely unique car for setting up and coloring !!!

This is a beautiful Mercedes SLK 230 Kompressor equipped from the factory with a complete AMG aesthetic package (bumpers, rims and skirts) enhanced by the DESIGNO interior (exclusive interiors made on request).

It is also equipped with:
heated seats
wind sludge
window cleaner
BOSE sound system

The car has no service book but we have a history of all the revisions made to the mileage
. The car has just been serviced and has no defects.

We are aware that SLKs in similar conditions can be found at lower prices but by choosing this car you will be purchasing an exclusive and collector's item.

Impossible to find more at this price

The technical equipment and accessories indicated in this sheet may not coincide with the actual equipment of the vehicle due to the differences in the data published by the various portals.
We apologize for the inconvenience and invite you to check the characteristics of the specific vehicle.
Youngtimer Cars Srl declines all responsibility for any involuntary inconsistencies that do not in any way represent a contractual commitment.

We evaluate trade-ins with all types of cars but we prefer "special" cars only with certified and non-accident kilometers.

For direct contacts on whatsapp you can use the mobile number +39.3284511141. You can make an appointment to view the cars at the new headquarters in the industrial area of ​​Formello.

For those coming from outside Rome we offer a shuttle service from the Roma Termini and Roma Tiburtina train stations or from the Roma Fiumicino airport.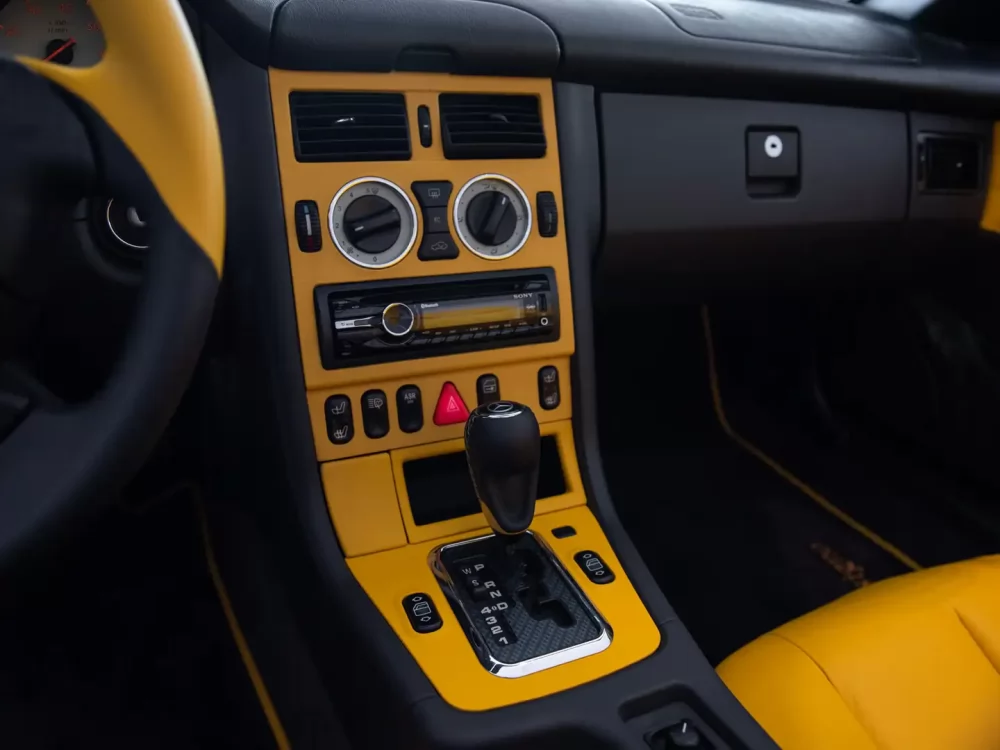 Truth be told, the first-generation SLK was not a beacon of quality for Mercedes-Benz. The interiors had serious issues with materials and the majority of them have aged pretty terribly – to the point where they aren't worth much unless it is an extremely nice example. This seems to be one of those examples. Even with a fair 57,000 miles, this one shines above with the great conditioning of what I assume is very fragile leather. Personally, I think it is awesome you can buy one of these in yellow leather just for the craziness factor alone.
As for the price, $17,000 doesn't seem all that bad. We are seeing cars sell for that and beyond, so it doesn't surprise me this one is listed for that. I am buying it? No way. But for someone who loves the SLK and loves yellow even more? This is it.
– Andrew