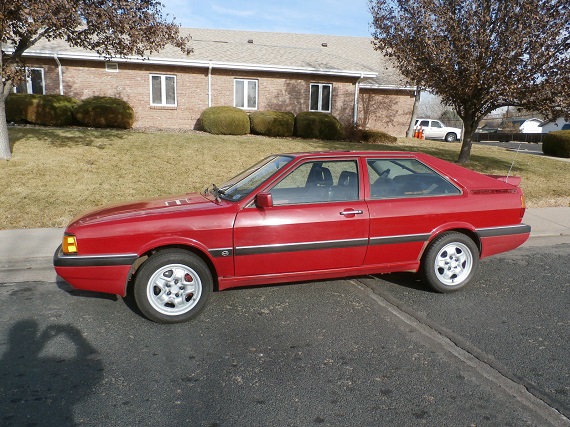 Is a car ever really "free"? This past weekend, with help I managed to get the recently acquired Coupe GT running. That, in and of itself, was both awesome and created a problem. Don't get me wrong, I was very excited to hear the inline-5 clack to life. But, had the car not run, in some ways it would have been much easier. Sadly, I could have taken the parts that were good and resigned myself to the reality that I just couldn't save this one. But as old Audis do it sprang to life and immediately presented new problems; a frozen alternator, a leaking auxiliary radiator, and the inability to shift out of first gear. Even before tackling those problems, I'm already a few hundred dollars into the car in parts and delivery. Start adding up the potential bills, and the "free" car gets closer to the reality; it'll likely end up costing close to market value (or perhaps even more). Wouldn't buying one that was already done and in great shape be easier?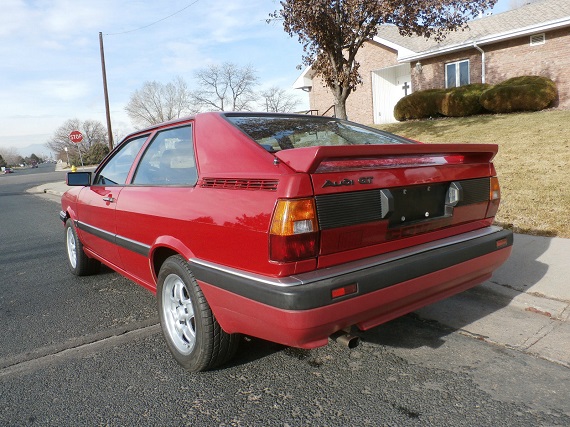 Year: 1987
Model: Coupe GT "Special Build"
Engine: 2.3 liter inline-5
Transmission: 3-speed automatic
Mileage: 191,000 mi
Price: $5,400 Buy It Now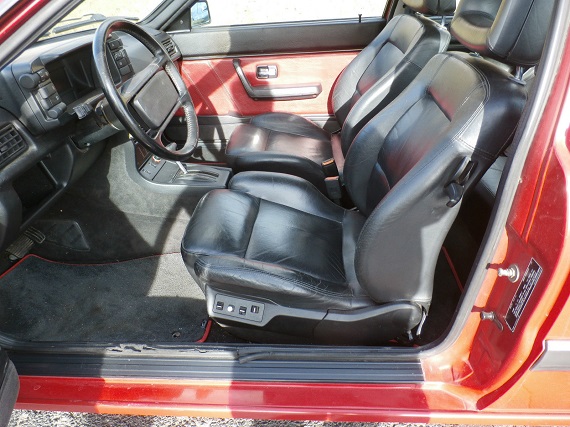 We are proud to offer this 1987 Audi GT to the Ebay community at a very reasonable reserve as well as an attractive buy-it-now price for those who don't want to wait for the auction to end.

It is equipped with a 1.8L 5 cylinder fuel injected engine, 3-speed automatic transmission, power steering, power brakes, power door locks, power leather driver's seat( leather interior is in beautiful condition), air conditioning, AM/FM stereo w/CD player and manual sun-roof.

It has had many upgrades, new CV axles, brake caliper's, new tires etc.Car starts, runs and drives well. It's sporty and fun to drive.

Car is originally from the southern United States and Colorado, so it has never been exposed to salted roads of the eastern and mid-west states in winter driving.

Please take a close look at the many pictures we have posted in this listing. Pictures can be enlarged by clicking on them. 2 click's will give you a very close-up view of car.

Car is sold as is, No warranty is expressed of implied. Please feel free to e-mail me with your question's. I will get an answer to you ASAP.

Thank you for viewing our Ebay listing!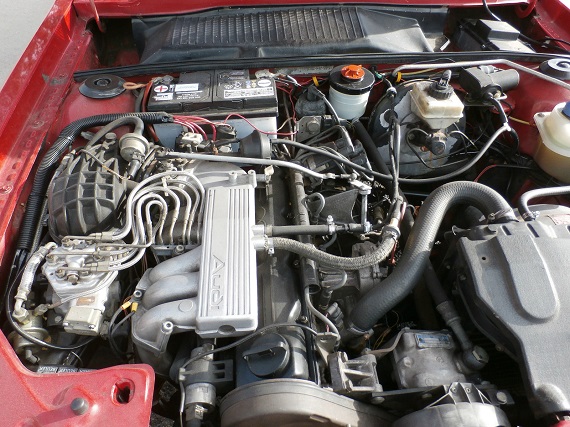 Get by the obvious problems with the listing; it's a "1987.5" Special Build car, so it has four wheel discs, the upgraded 130 horsepower 2.3 inline-5 (rather than the 1.8 indicated), and while it's cool to think it'd be rear drive, it's the normal front driver. This particular car was actually owned by one of our readership, and it gives me much hope; he picked up this car in similar condition – minus, perhaps, a bit of rust – to the one I've started working on. Could mine end up as nice as this one looks? I sure hope so, and it's part of the reason that I was interested in saving mine. Clever readers will notice that this car has a few discrete and unlisted modification; the swap to 5×112 hubs and the awesome period Fuchs rolling stock, for example. Inside, the interior has also been changed slightly with a period Porsche steering wheel and 1986 Commemorative Design (CE) door panels. The seats were upgraded to B3 Coupe quattro units, too – power seats are the dead giveaway, but these are a subtle upgrade few would notice immediately. Additionally, the previous owner rebuilt the transmission and went through the car mechanically – work that is unlisted, generally. And, for 190,000 miles, this car is very clean overall. Enthusiasts will probably be disappointed by the automatic, but this is a really neat example of a rare car in even more rare configuration and in well above average condition. Does that translate to $5,400? It's not outrageous to think so, with GT values on the rise and a general appreciation growing for the model – and at the very least what these cars deserve, and a tribute to the amount of work that went in to saving this one. I hope to achieve something at least this good!
-Carter