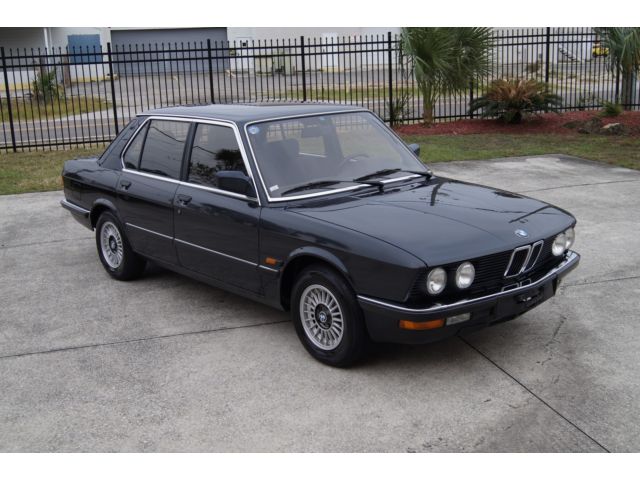 The allure of European specification cars from the 1980s is great with me. Beyond being equipped with items that never made it to the U.S., there's the look – especially when it came to BMW and Mercedes-Benz models. Audi's mid-80s refresh and updated bumper skins meant that by 1985 it was hard to tell the difference outside of the headlight glass; contrast that with this BMW 528e. While I'm sure there is a devoted U.S.-spec 528e fanbase somewhere, it is really low on the appeal spectrum when you consider the 535is and M5 that ran alongside it. Usually presented in drab and unpolished tones, the 528e has always struck me a bit as a German speaking Eeyore. However, revert the car to its original European specification, and suddenly it's a different ball game. Slimmed down and cleaned up, it's a smart looking sedan again – and few appear in this condition: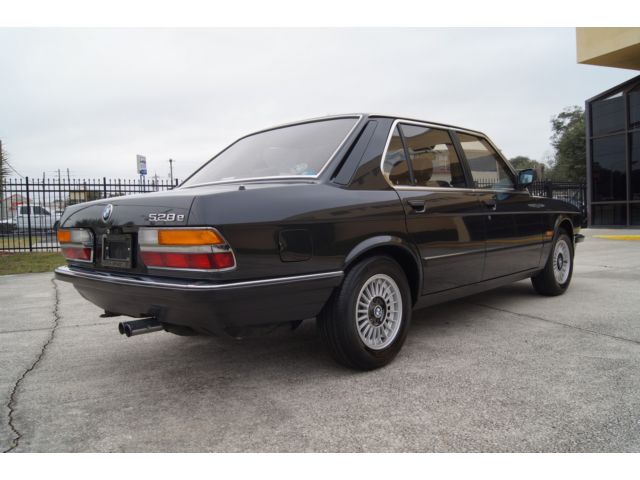 Year: 1987
Model: 528e
Engine: 2.8 liter inline-6
Transmission: 3-speed automatic
Mileage: 43,825 mi
Price: $13,770 Buy It Now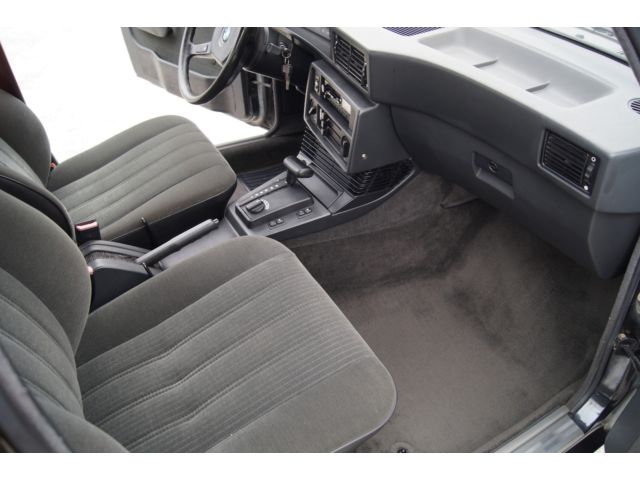 You may call this car a "time capsule" or say it is "museum quality", but the fact is that this BMW is as clean and original as a 28-year old car can get. It is definitely a collector's condition car. It is absolutely amazing with fully documented 69k kilometers, which is roughly 43k miles.

It is a 1 owner car that we imported from Japan. Garage kept since new. It is a Euro spec car so the seats are velour with manual adjustments. It has power windows, mirrors and locks as well as automatic transmission with Economy and Sport modes.

Exterior of this BMW is simply amazing. The paint, glass and wheels are free of any imperfections. Even upon a very close inspection, it would be difficult to find any flaws. There is a tiny touch up spot on the right rear fender (see photo) and one of the tail lights has a small crack. There are no signs of any repairs or previous paint work on the body of the car. It is also 100%

rust free.

The interior is flawless as well with nothing negative to mention.

Mechanically, this BMW is as perfect as a used car can get. Everything works as designed. The AC is ice cold, all electrical features work, the engine is smooth and has plenty of power and the suspension is still very tight. It runs as nice as you would expect from a fully serviced 43K-mile BMW. No fluid leaks, no issues.

We have entire service history that came with the car. The timing belt was replaced at 65k kilometers.

This BMW had active registration until was shipped to the US, which is very important because it means it was actively driven and serviced according to rigorous Japanese laws.

The car is sold with clean FL title and it can be titled and registered anywhere in the US with no issues.

We will be more than happy to answer all and any questions about this BMW, but If you don't think this car is real, please don't bother calling or sending emails.

Please, note the odometer is in kilometers, not miles.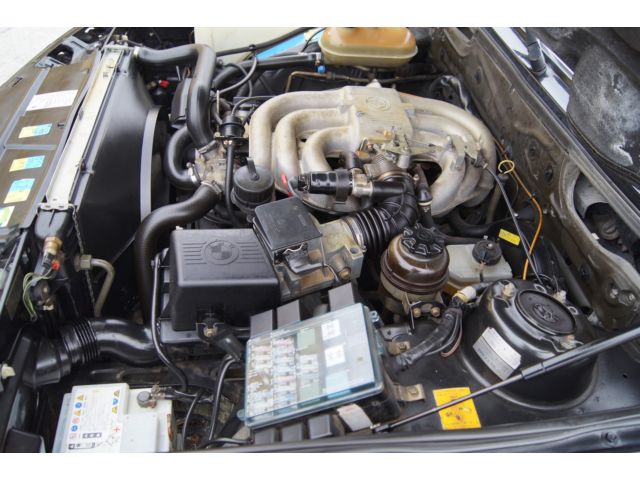 As far as I can see, the only non-original item here is the earlier "turbine" wheels in place of the "bottlecap" design shared by many late 1980s BMWs. But wheels are arguably the easiest thing to change, and personally I think a set of M5 BBS wheels on here would be just perfect. It's also somewhat interesting that the car sports U.S. headlights instead of the larger main beam lights common with European cars. Otherwise, condition appears to be top and this truly does look it warped right out of 1989 onto our computer screen. Is it a $14,000 example? When this car originally listed, the asking price was over $18,000 and wisely the seller dropped it. But even with a $5,000 price reduction for Christmas, I think this car is still a pretty hard sell. For that money I'd probably prefer a admittedly more worn but neater 535is; that amount, for argument's sake, also buys a pretty decent E34 M5. But it's always cool to see these preserved models that remind us of a foregone era.
-Carter