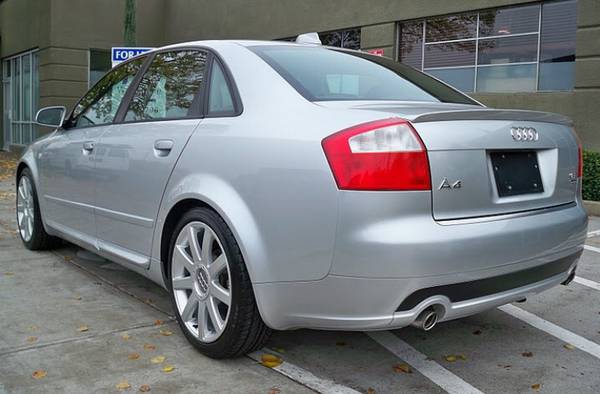 As with the BMW E46 ZHP package, Audi introduced the "Ultrasport" package in the 2004 B6 chassis. Effectively, this was as close to an S4 as you could get without actually buying a S4. You had to select the Sport Package to upgrade to the Ultrasport obviously, so the 1BE suspension upgrades, sway and stress bars carried over. However, the Ultrasport package upped the ante with 18″ quattro GmbH "Celebration" RS4 style wheels, front and rear bumpers also designed by quattro GmbH, door blades borrowed from the S4, a special perforated leather 3-spoke steering wheel and aluminum interior trim. While for many the more desirable package is the Avant – and that's what we usually feature, the Ultrasport was also available in sedan form in either 3.0 V6 or 1.8T configuration: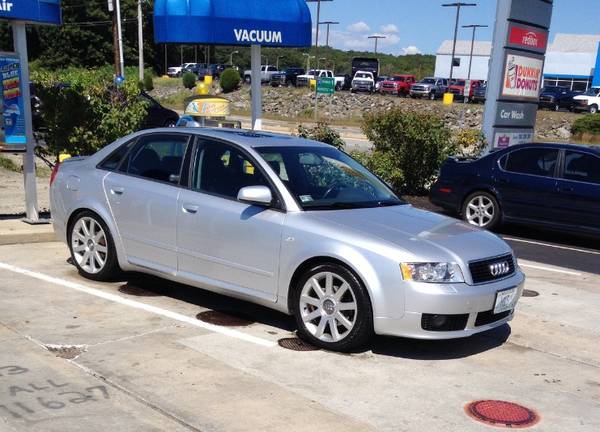 Year: 2004
Model: A4 1.8T quattro Ultrasport
Engine: 1.8 liter turbocharged inline-4
Transmission: 6-speed manual
Mileage: 123,000 mi
Price: $7,500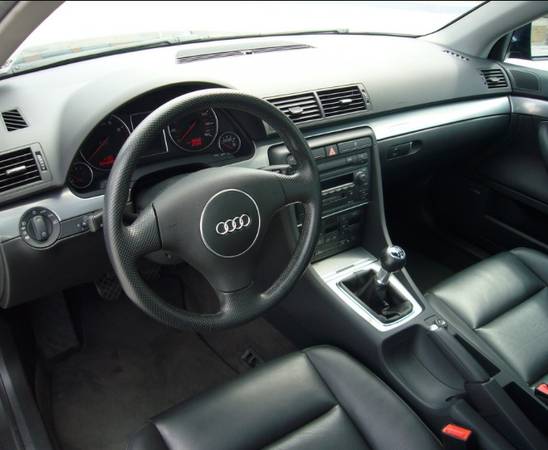 2004 Audi A4 1.8t with the ultrasport package. New clutch, timing belt service completed, 6 speed manual, all season mats, heated seats, serviced at Banchwerks and a blast to drive. She's been loved and cared for, adult owned and only selling to make room for a new Audi. Please feel free to reach out with any questions or to come take a look. Asking $7500 OBO.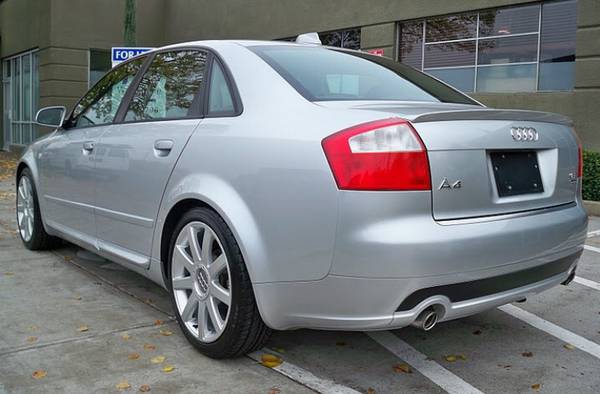 Coloring never seems to be particularly out of the ordinary on these Ultrasports, with a fair amount being either black or silver. There was also no interior option – Ultrasports only came equipped with ebony interiors. Condition on this example looks quite good for the age and mileage as many of these B6s are now coming to market looking fairly tired. While the 1.8T was low man on the totem pole in 2004, long term it's perhaps proved to be the best option as the 3.0s continue to suffer engine failure and the V8s have the potential chain tensioner issues. However, you have to really want this package – non-USP Avants are available for less, as are in some cases S4 sedans. You'll be rewarded with a sharp looking sedan with all-weather capability and tuning potential, but the market on these cars seems artificially inflated to me.
-Carter