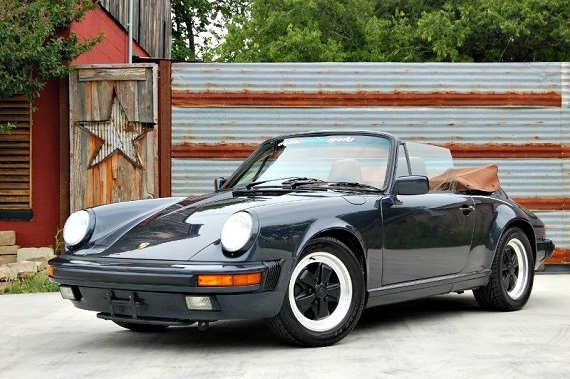 There is something to be said for a great interior in any car, but especially in a convertible. With the top down and the sun shining every little detail tends to stand out not only for the world to see but even for you as the driver. The interior is what we see and feel and it is what connects us to the car and provides immediate sensory feedback. A terrible interior can make a great car seem boring, and a great interior livens up even pedestrian models. Thus, it should come as little surprise that I really love the interior on this 1987 Porsche 911 Carrera Cabriolet. Other than the steering wheel, I have always loved the layout and look of the classic 911 interior and when presented in this shade of Tobacco leather I find that everything fits together perfectly, especially on a car in a shade of dark blue like the Marina Blue we see here. The contrast works to make the car seem more alive and driving more enjoyable. As we continue our slog through the variants of the 3.2 Carrera, this Cabriolet with 106K miles provides us another look at this escalating market and the current demand for driver-quality examples.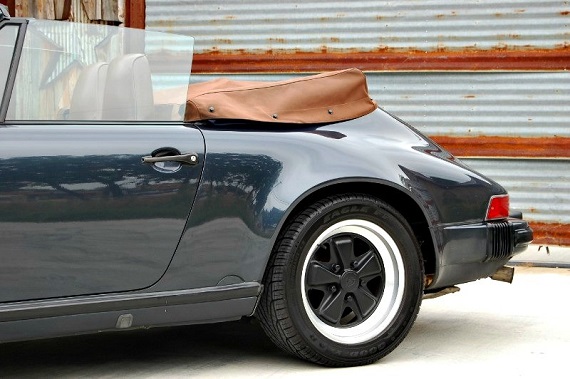 Year: 1987
Model: 911 Carrera Cabriolet
Engine: 3.2 liter flat-6
Transmission: 5-speed manual
Mileage: 106,854 mi
Price: $34,900 Buy It Now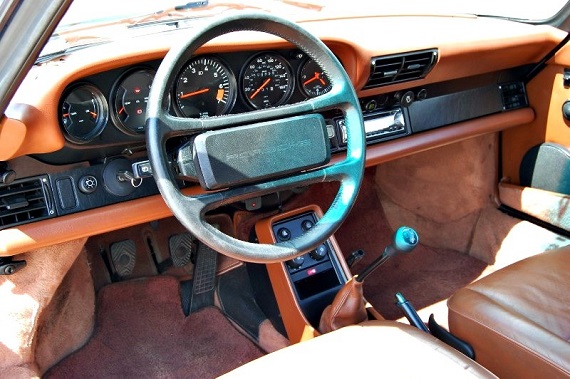 Dallas Motorsports is pleased to present this WELL-KEPT, SERVICED 1987 Porsche 911 Cabriolet G50!

~ This vehicle is a NON-Smoker! ~

~CLEAN CARFAX & CLEAN AUTOCHECK~

~WELL MAINTAINED~

~SERVICED~

~G50 TRANSMISSION!

~MARINA BLUE METALLIC~

~TOBACCO INTERIOR~

Recent Major Service on this G50 Cabriolet includes:

-OEM Clutch
-Rear Axles
-Fuel Lines
-Valve Adjustment
-Spark Plugs
-Engine Compartment Insulation
-O2 Sensor
-Alternator
-Starter
-Fuel & Air filters
-Distributor Cap & Rotor
-Front and Rear Hood Struts

The majority of our vehicles are sold BEFORE the listing ends! Call, text or email us now to secure this vehicle for you!

Spencer Heitman 214-773-0588 Call / Text 24/7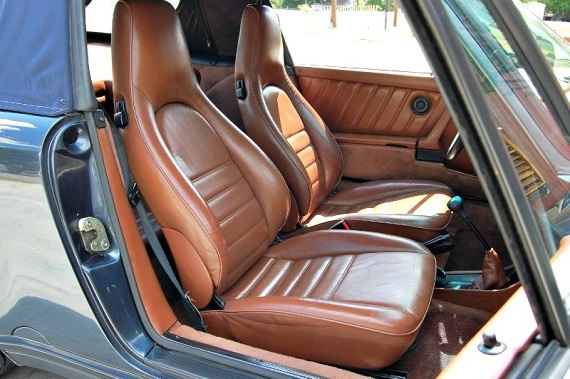 First things first: the front air dam appears to be missing, the cause of which needs to be addressed. Maybe not a big deal, maybe it is, but it's definitely worth checking out. It also lacks the original radio, which would be a factor for any collector, but should be less of an issue for someone in search of a good driver. Those points aside, the rest of the car appears to be in good shape so give it a good PPI and insure there are no major issues lurking. Even with the recent surge in the 3.2 Carrera market I think this is priced too high, but if it could be had for under $30K then I think it'd be a nice value and could make for an excellent driver-quality Carrera Cabriolet.
-Rob