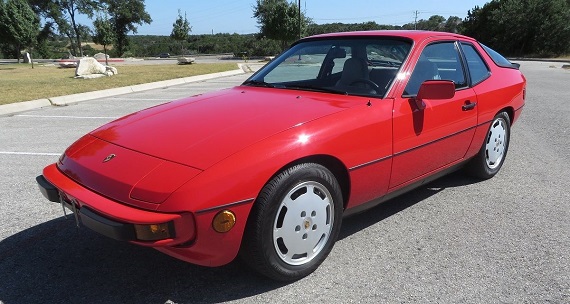 Earlier this month, I wrote up a 1988 944 Turbo S in Silver Rose with a scant 7,000 miles covered since new. As with all Porsches, the "S" models have enjoyed a long history of being…well, "Super". But it took a fair amount of discipline, vision and means to buy an example new and project that it was going to be a collector in the future; especially considering that in 1988 the market on collector Porsches was very, very different. It has only been very recently that watercooled examples have started to appreciate, and even then not all examples have trended upwards. Even with that Turbo model, factoring in inflation the seller would actually be losing money having held onto and not driven that example more than 250 miles a year. How about something more strange – a car that isn't really considered a collector by many? A great example is today's 924S – long forlorn by the Porsche community, a greater appreciation for them is only now growing. So what would you pay for an example that has only covered a even more outrageous 125 miles each year since new?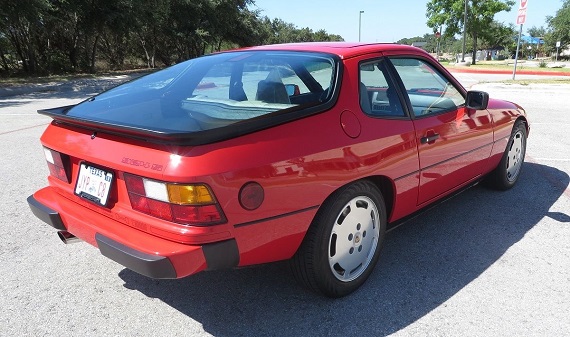 Year: 1987
Model: 924S
Engine: 2.5 liter inline-4
Transmission: 5-speed manual
Mileage: 3,765 mi
Price: $27,000 Buy It Now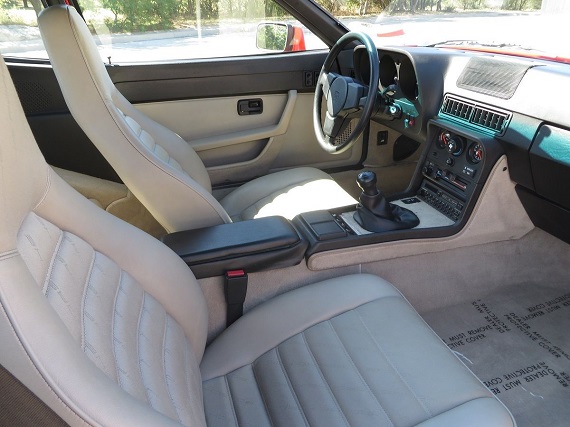 1987 Porsche 924S – 3,765 Original Miles – Collector Owned – None Better

This beautiful 1987 Porsche 924S is part of a 60+ car private collection in Austin, Texas.

Sold brand new in January of 1987 by Prestige Imports of Lakewood, CO, the car spent more than 25 years in the care of its original owner, the well-known Denver-based collector Dr. William Jackson. In 2013, the original dealer re-acquired the car from Dr. Jackson, and traded it to a Florida dealer who sold it to me. When I acquired the car it had 3,759 miles on the odometer.

The mileage and history of the car is supported by extensive CARFAX and AutoCheck service and inspection documentation that is available for viewing by potential purchasers. CARFAX shows a record of nearly a dozen inspections with mileage verification culminating with an inspection on 4/28/14 verifying the mileage at 3,759.

As you would expect from an ultra low-mileage vehicle, the car is simply spectacular in every way – as close to a new 924S as you'll ever find – and truly an investment-grade vehicle in all regards. Under my ownership, the car has been maintained at my private facility in Austin, TX where it has been serviced by my personal staff who maintain all the cars in my collection.

I would not hesitate to drive this car across the country tomorrow. Along the way, I'd make sure to stop by a few tracks just for fun and I'd do my best to find and enter a local car show (which I would win). I believe this car to be among the finest, if not the finest, 924's available anywhere in the world and an instant contender at any preservation class concours in the country. If you've been searching for a very special car, I urge you to consider this beautiful example. Further information is provided below.

Mechanicals:
The car starts, stops and drives exactly as you would expect. It pulls hard, revs smoothly and runs cool with excellent oil pressure even in the 100+ degree Texas summer heat. The clutch is strong, the car shifts precisely and brakes easily and in a straight line. There are no oil leaks or smoking from the engine. The car has never been involved in any type of accident or collision and is 100% rust free and as clean and solid as its low mileage suggests. Everything in the car works as it should – lights, switches, wipers, gauges, everything. The air conditioning blows ice cold. The car is, of course, numbers-matching and the sensation behind the wheel is that of driving a brand new car.

Exterior:
From every angle, the car presents beautifully. The original paint is in outstanding condition owing, at least in part, to Dr. Jackson's decision to install clear protective film on the hood, fenders, mirrors, and roof line. There are no dents are scratches – not even a door ding – and the paint appears closer to 38 days old than 38 years. The rubber seals, trim, lenses and exterior hardware are all absolutely outstanding. The car retains 100% of it's original glass including its original windshield with correct, factory markings.

In my years of collecting classic Porsches, I have rarely seen a car of this vintage in more pristine condition or one that presents closer to new. The cosmetics of this car will exceed your expectations.

Interior:
The interior of this 924S is a testament to what original, low-mileage cars should be.

The dash is perfect – free of cracks and showing no warping. The door panels are flawless. The controls and various switches are beautiful. The seats are outstanding. The carpets are spotless and covered with a protective film. The gauges are clear and bright appearing as new. The steering wheel is pristine. Unlike so many cars of the era, the original Blaupunkt radio is still in the dash and functioning as it should.

I've taken the time to provide multiple, close-up photos of the interior from almost every angle. Please examine them closely and pay attention to the details. Yes, the big things like the dash, seats, and door panels all look excellent. But look even more closely at the small things. The interior details of this car are absolutely some of the best I've ever seen.

I've included multiple high-resolution photos with this listing. For even more photos, please visit:

1987 Porsche 924S Online Photo Album

For me, finding the right home for this car is as important as getting the best price. If you have any questions, or would like to discuss this car in more detail, please feel free to contact me. In-person inspections and test-drives are welcomed and encouraged but please do so before clicking "Buy It Now" or committing to a purchase.

I have a clear and correct Texas title for this vehicle in my possession and the car includes its original manuals. Transportation and delivery of this vehicle is the responsibility of the purchaser. I'll happily assist in any way I can. I'll accept payment by wire transfer, cash or certified cashier's check. A $500 non-refundable deposit is due upon agreeing to purchase with the balance due within 3 business days.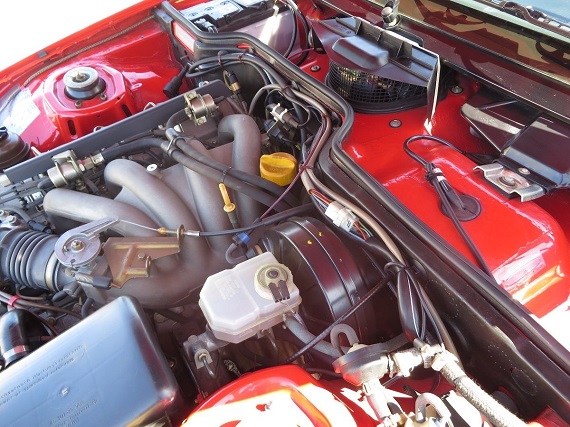 Part of me wishes to take the seller up on the "wouldn't hesitate to drive across the country" challenge, but then in doing so you'd double the mileage on the car. Would that be a shame? It's hard to say. As the car sits, it's truly a time piece that would be at home sitting in a Porsche dealership. Check out that cover on the passenger floor! It's simply amazing to see this car in this sort of condition. Gullideckels are pretty rare to see on the later 924Ss and evoke the spirit of the arguably more collectable 924 Turbo models. The color combination is quite desirable, too. If anything, this car is perhaps more astonishing than the 944 Turbo S. But it's also more puzzling, since it's not as desirable of a model overall – why would you buy this car and not drive it, but pay for it to be maintained and stored for 28 years? And after all that, to sell the car for close to the original purchase price may sound outrageous – but economically, it's pretty silly, since corrected for inflation this car would cost you nearly $50,000 today. But excusing the price for a moment, boy is this car impressive to see. This is likely the best condition 924S outside of the factory museum and would certainly impress at any show it turned up at. But as with the Turbo, it's got a ridiculously small market; while in some regards I view the asking price as completely justified, in others there are so many more desirable cars I'd rather own for the same amount. Low mile examples like this will continue to be a headscratcher even as they also steal our breath.
-Carter