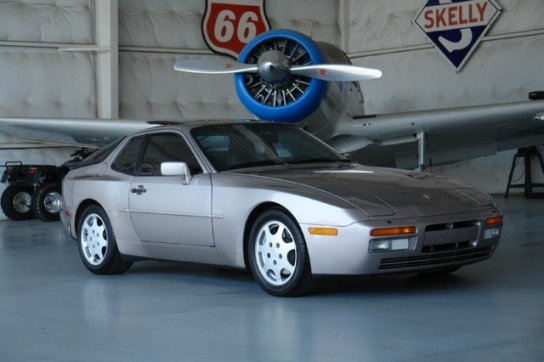 Ultra-low mileage cars always present a bit of a conundrum. Lust worthy? Without a doubt; I certainly look at every car that I have owned and wished that it was effectively in brand-new condition with no prior signs of ownership or the years that have passed. But what's the cost of having had someone lovingly look after the car you'd desire today? Well, it's relative in some regards. Let's look at this 1988 944 Turbo S and break it down – is this mega-priced 944 Turbo S Silver Rose Edition still the giant killer it was 27 years ago?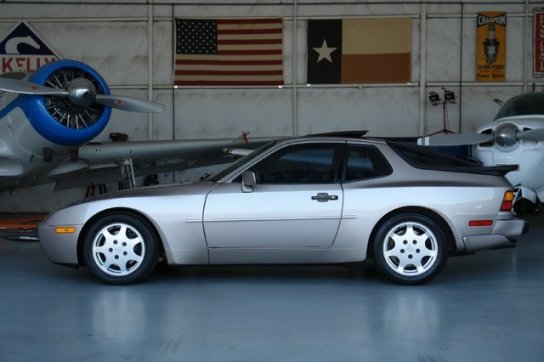 Year: 1988
Model: 944 Turbo S
Engine: 2.5 liter turbocharged inline-4
Transmission: 5-speed manual
Mileage: 6,851 mi
Price: $74,888
eCarLink is pleased to offer this ONE-OWNER 1988 Porsche 944 Turbo S Silver Rose Edition (Option code M758) with only 6900 original & documented miles. For the 944 model, 1988 was the only year Porsche offered both the Turbo and Turbo S variants. There were only some 700 M758's sold in the US market with 1000 total units worldwide making this Silber Rosa one very rare and special 944. The Turbo S had 247hp, M030 option upgraded suspension, larger Brembo brakes with 4-Piston caliper borrowed from the 928S4, a limited slip differential with a 40% lockup setting, better clutch and transmission cooler, and larger forged aluminum club sport design wheels. At Willow Springs International Raceway, Automobile Magazine 6/1988, reported the 944 Turbo S was a full 2 seconds faster than the 911 Turbo despite being 22 pounds heavier and having 35hp less! This 944 Turbos S has been absolutely babied since day one by it's one and only owner. I was told by the original owner that he worked across the street from the Porsche dealer and he would see the car on the showroom floor daily until he finally got the nerve to walk in which was all it took. That day he took it home and drove it sparingly over the next 27 years while keeping it serviced with a folder full of receipts and invoices for routine service & maintenance. To this day, the car is 100% stock and unmolested. The paint is virtually flawless with no dents, dings or accident history. The multi-color plaid interior is simply amazing with absolutely no defect! The seats have no fading, rips, or stains. The car looks as if it was in a time capsule. All the VIN tags and stickers are all present on all the panels. It comes with all the original books/manuals, keys, tools, compressor, rear cargo cover, etc. The spare has never been inflated and even the factory touch-up paint is still in the factory wrapper. There are few Turbo S models still on the road and even fewer with such low miles and in as pristine condition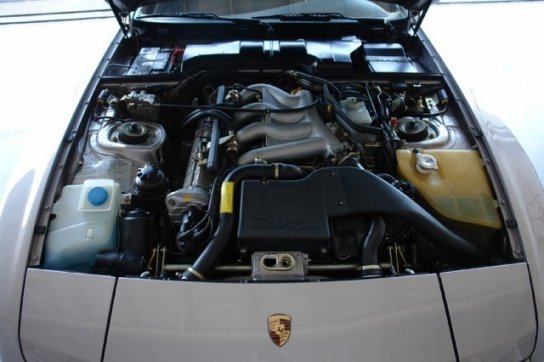 Let's be honest, no one is going to buy this car and start piling miles on it. Why? Well, if that was your goal, you could buy a really nice example in good mechanical shape for 1/3 the asking price or less. So, if you're seriously considering this car, you'd be looking at it as a future collectable and likely to appreciate. Is there room in the market for a $75,000 1988 Porsche 944 Turbo? I think there just might be, considering the tsunami of increasing 1980s Porsche prices. The car appears virtually showroom fresh, and yet hasn't just sat – although only covering 250-odd miles a year, there's claimed preventative maintenance. This is a through and through show car, but one you'd be justly rewarded for picking up. Then convert the original roughly $47,000 sticker for a well equipped Turbo S model to today's currency; it would cost you a staggering $94,000 worth of buying power. Finally, consider some of the competition; true, $75,000 is top market for any '80s icon – but we've seen similar asking prices on plenty of M3s, M5s and M6s at or over that asking price, and even an odd 20V Quattro has been up there too – and none of them are in the state or condition of this car. In fact, I'd argue that this car is a much better deal in terms of what you're paying for and getting. Desirability is also top for many; I consider this to be the most beautiful of the 944 Turbo packages and color combinations, for one. Realistically, it's going to be an ultra-small market that would appreciate and pay for this car – but you only need one buyer, and while that person may be hard to find if this were my car I'd probably ask for and hold out for the same amount.
-Carter