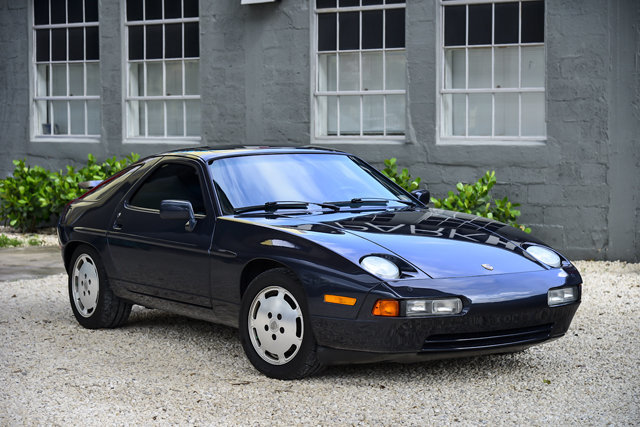 Truth be told this wasn't the 928 I originally intended to post. It was going to be this 928 GTS 5-speed also for sale at Parkhaus. Those obviously are highly sought after cars. But as I continued looking about I then came across this very similar looking 1987 Porsche 928S4 and the price difference simply became too much for me to continue with the GTS. The GTS certainly is quite nice, but for 100 grand less you could have this one. That's a lot of money saved!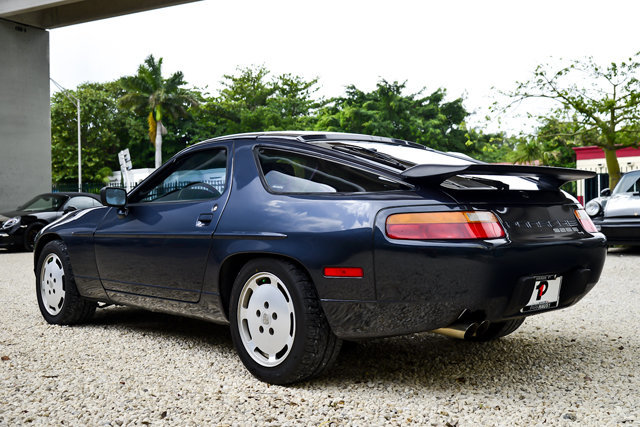 Year: 1987
Model: 928S4
Engine: 5.0 liter V8
Transmission: 4-speed automatic
Mileage: 51,820 km (32,200 mi)
Price: Reserve Auction ($37,928 Buy It Now)
Parkhaus1 is pleased to offer this beautiful 1987 928 S in classic Blue over Blue – LSD – Sound Package – Heated Seats – Sunroof
Parkhaus1 is pleased to offer this beautiful 1987 928 S4 in Blue over Blue Leather. The quintessential tourer, this 928 is a pleasure to drive on the open road. With low miles, this very original car has been well cared for. It shows very well with excellent conditions throughout. The car remains all stock and fully functional. The 5.0L V8 makes great power with a smooth and steady idle. The a/c blows cold with a tight and clean interior. Well optioned with sunroof, heated seats and sound package, this rust free 928 is a great example of a fun driver to enjoy on the open road or at the concourse. This car is ready to thrill its next owner. Available to review at our Miami Showroom, do not hesitate to call for more information or to make an appointment.
Up to date services by KMW Motorsports \ Florida.

1987 928 S4
WP0JB0926HS861329
Canadian Market Car with 32k Miles (51k Kilometers)
Fantastic Blue Metallic Paint over Blue Leather
Full Power and Heated Seats
?Excellent Conditions Throughout including glass, trims and lights
Overall a great car that has been well cared for

Factory Options Codes:
M139 Seat heating system, left seat
M220 Locking differential 40 %
M340 Seat heating system, right seat
M418 Side protection moldings
M490 Sound package
M494 Additional amplifier
M533 Anti-theft device
M650 Electrical sliding roof

This 928S is in great condition commensurate with its low miles. The paint shows a few tiny rock chips from normal use and mileage. The interior is in great shape also only showing minor wear to the driver seat bolster – normal at this mileage. This 928 is solid and is a brilliant driver.

Please do not hesitate to contact me Al, on my cell phone at 305-301-7545 if you have any questions.

We are always open to Porsche trades and out right purchases in good to excellent condition.
(Pre 1973, 930, 911 Carreras, 964, 993, 996TT, 997TT, and GT3's are always welcomed)

Follow us on Instagram @parkhaus1 #parkhaus1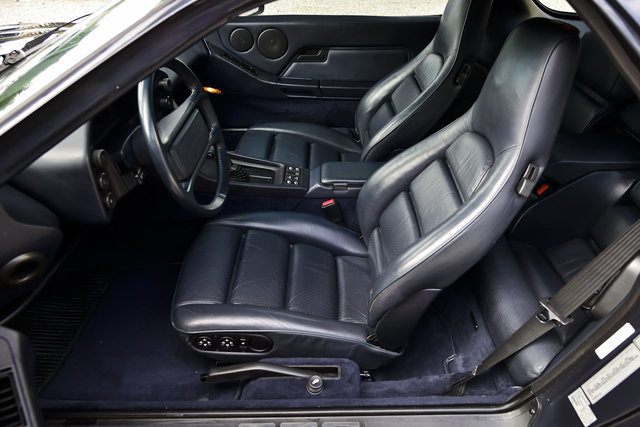 This S4 isn't a manual like the GTS, but in the 928 that can be an ok compromise to make. It's originally from the Canadian market and sits with just under 52K kilometers (~32K miles) on it. It combines a Marine Blue Metallic exterior with a dark blue interior, which doesn't create the greatest contrast inside and out, but does look really nice on this 928. All together it looks like a well cared for Porsche and if it is documented should make for a nice classic grand tourer. Given that this was a Canadian car and that Canada isn't known for being the best environment for a car to exist within it would be useful to know of its life there. Strictly on appearances this 928 doesn't seem to have suffered, but this is judging from a distance. And, of course, documentation of its import always is useful in and of itself.
Our earlier post of a very well restored early 928 garnered quite a bit of attention and showed just how much latent desire exists for these front-engine Porsches. We obviously enjoy seeing them. That's the other reason I wanted to post this S4 rather than the GTS. Some of the appeal for the 928 certainly lies in the lower price commanded by these cars relative to so many of the 911s we feature. A $140K 928 GTS doesn't really step us outside of that high-dollar world. A sub-$40K 928S4 with 32K miles, however, while hardly inexpensive definitely has a broader market.
-Rob