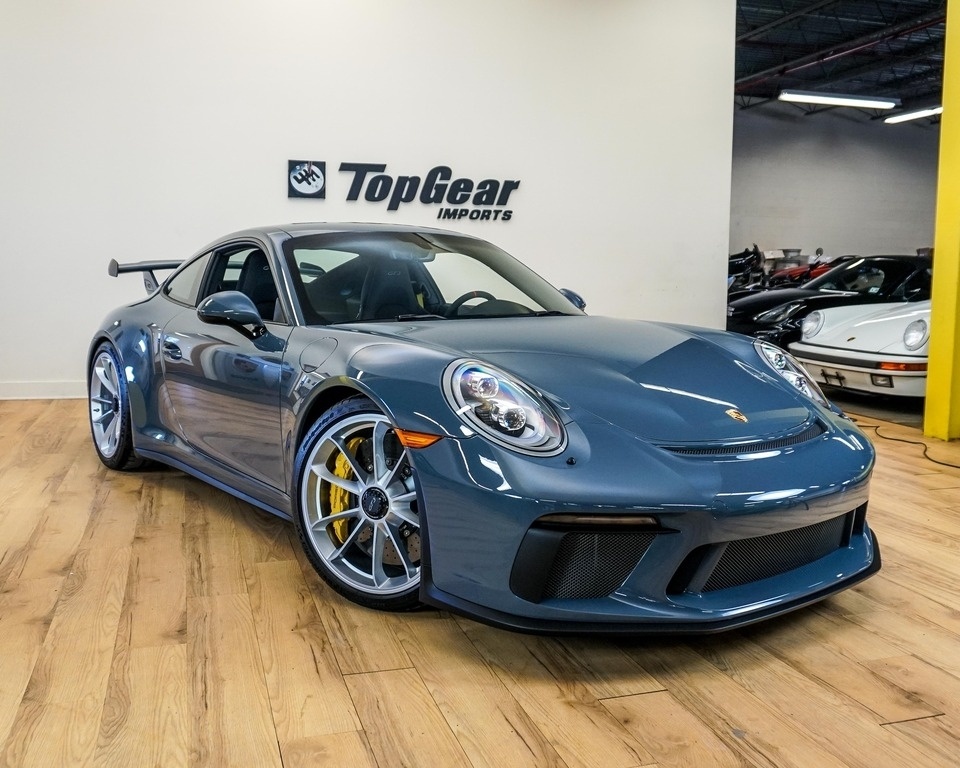 I just can't get away from these cars. Between the GT3 and the GT3 RS I've been featuring newer Porsches more frequently than ever in the past. Now that the newest version of the GT3 RS has been around for a little while we've begun to see quite a few PTS examples come up for sale. Obviously, those grab our attention. The GT3, well, it's just about perfect with a mixture of hard-core performance and usability that might just make it the best 911 you should buy.
For the past few years neither has been available with a manual transmission. That changes with the 2018 GT3 (the GT3 RS will remain PDK only) and I've been seeing a few basically new GT3s come up for sale. I've had my eye out for those in interesting colors and reasonable prices. Generally, when prices have been below $200K they've been snapped up pretty quickly; above $200K and they linger. Guess where this one is priced? You're still paying a premium for the immediacy of having one now, just a lower premium, and it seems like $200K is where the figurative line has been drawn. Like we saw when the last GT3 RS debuted, patience will save you money, but who said patience is a virtue?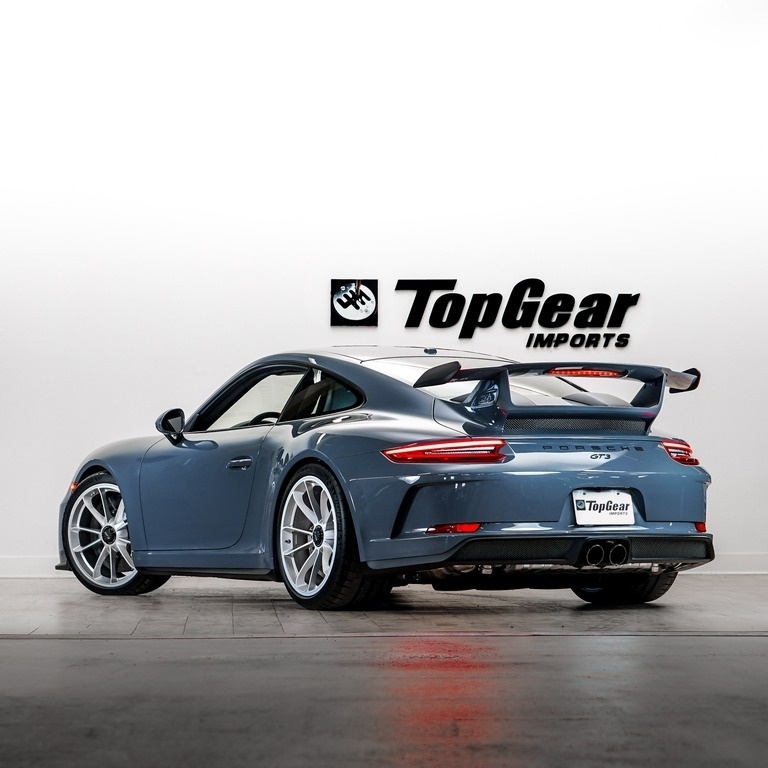 Year: 2018
Model: 911 GT3
Engine: 4.0 liter flat-6
Transmission: 6-speed manual
Mileage: 45 mi
Price: $194,888 Buy It Now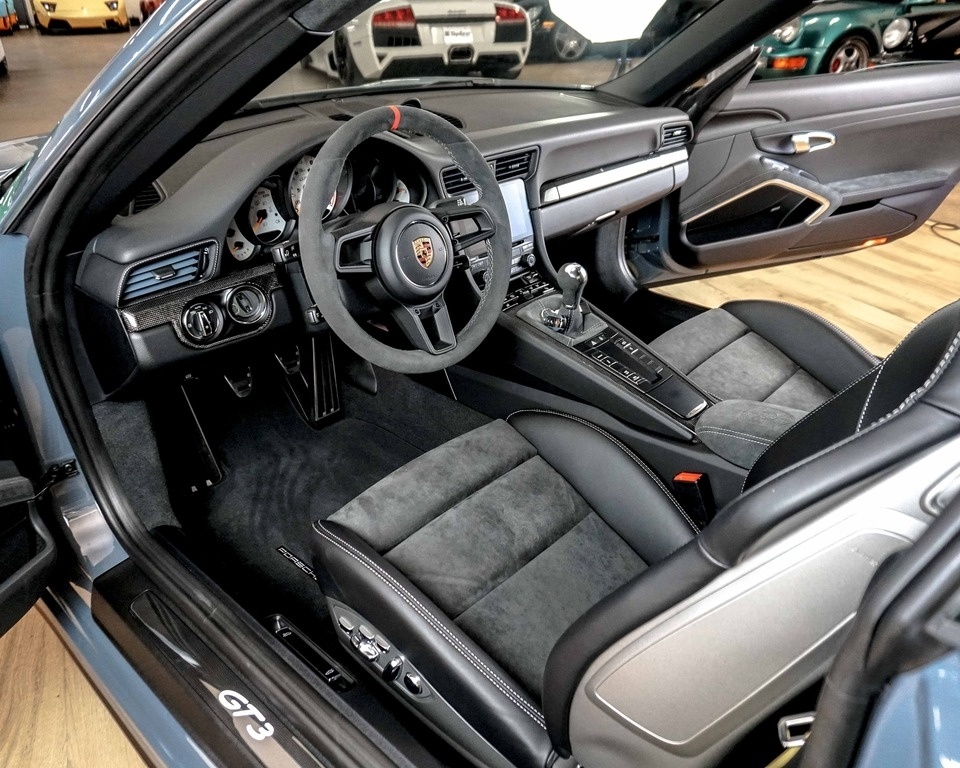 2018 Porsche GT3 with 6-Speed Manual and Only 45 Delivery Miles. New Car Condition and Never Driven. PCCB Brakes, Front Axle Lift and Carbon Fiber Interior. Nicely Equipped and Priced Aggressively . Trade's Welcomed and Financing Available. Serious Inquiries Call 201.310.0048
Graphite Blue Metallic is not a color I would think I would like. There isn't really anything about it that screams at me about it being desirable. I love it. I reminds me very much of Slate Grey (the original non-metallic version), but with a bit of blue thrown in to round things off. While technically a metallic color, it's one of the least metallic looking colors I've seen. It really works well and it looks great on the GT3 with its scoops and wings and other accent pieces.
We aren't told all of the options on this GT3 so it's tough to know precisely what the original cost was, but based on the couple of items we can see I'd guess it stickered around $165K. That leaves us with about a $30K premium. While it may seem a minor quibble, I think without the full bucket seats this asking price is a little optimistic. It's not as overly optimistic as the last 2018 GT3 I featured, which was priced above $230K, but I think it's optimistic within the realm of those that sell pretty quickly. We're not far off though and for the owner clamoring for a GT3 right now I think we have a workable starting point. The biggest problem? You can order a new GT3 RS for this price, assuming the true manual transmission isn't a deal breaker for you.
It is always nice to have options.
-Rob