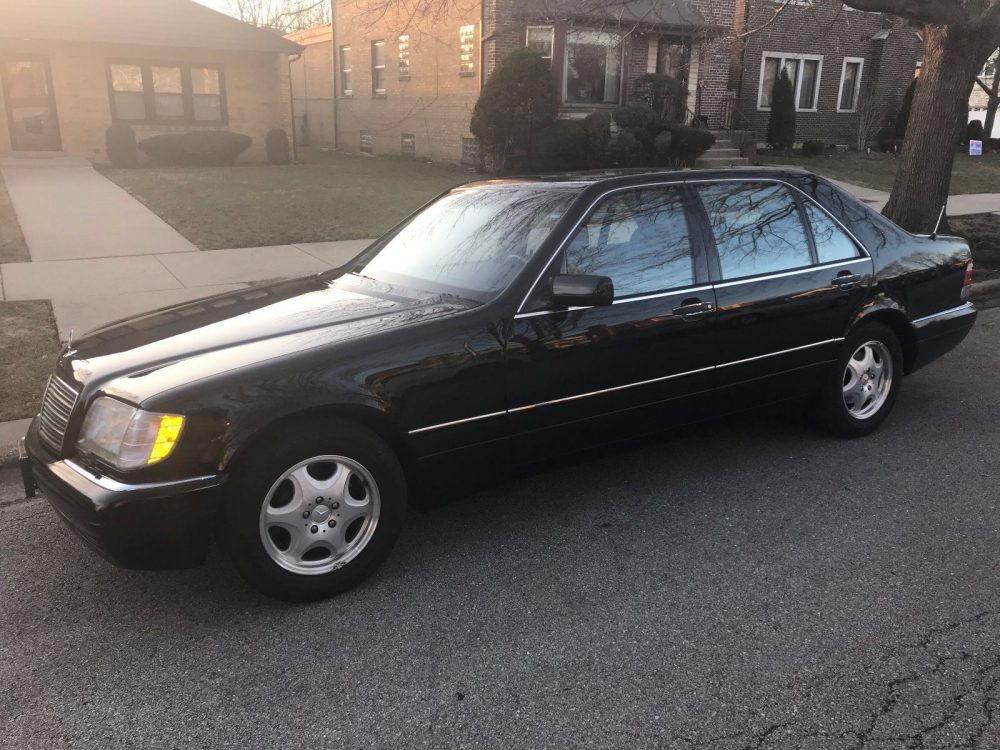 After last week's 22,000 miles Mercedes-Benz E500 that with the bidding ended at $79,800, I figured I'd check out another 90s Mercedes sedan with similar mileage that I happen to run across. This is a 1999 S420 with 24,601 miles located in Chicago. Unlike the E500, the presentation and documentation leave a lot to be desired. The mileage doesn't lie, but when hit with a big price tag for a not-so-desirable W140, it is a tough sell to anymore who isn't willing to dive headfirst into finding out what this car is really all about. But I'll try to do my best with the little information and quick photos that I do have, but I make no promises.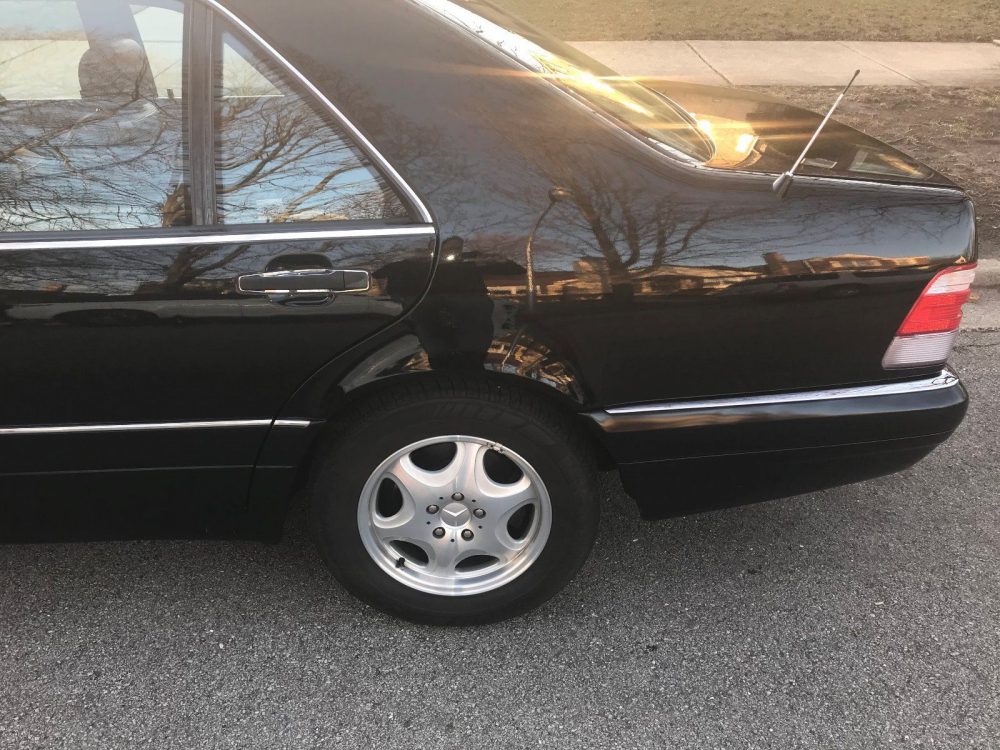 Year: 1999
Model: S420
Engine: 4.2 liter V8
Transmission: 5-speed automatic
Mileage: 24,601 mi
Price: $19,000 Buy It Now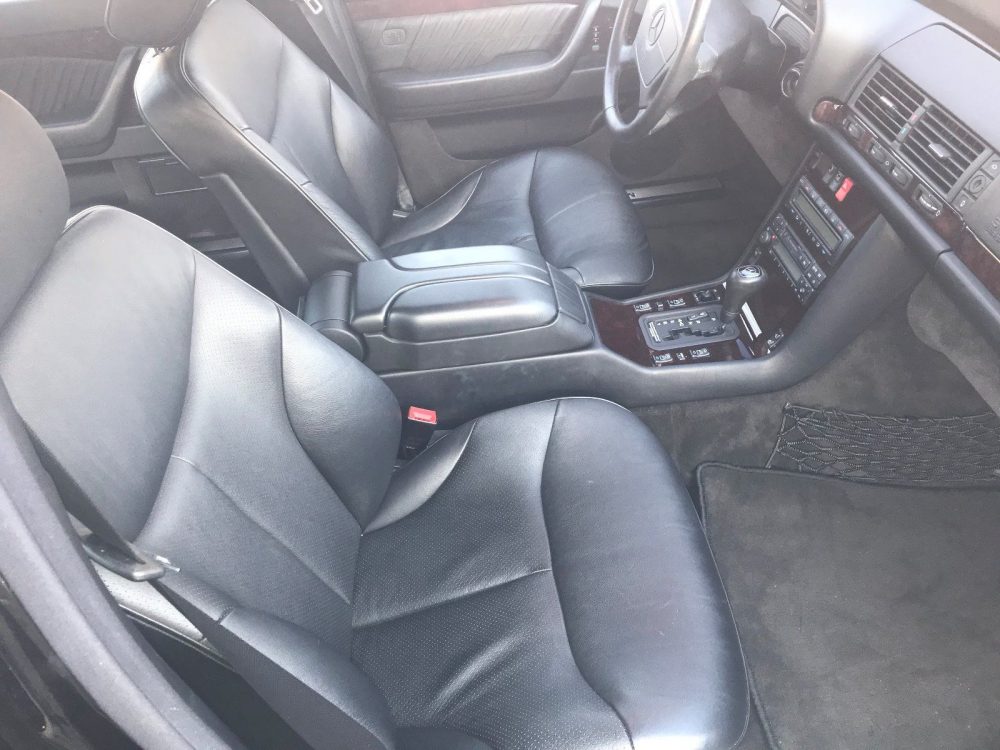 1999 MERCEDES S420 under 25k miles 1 owner car no paintwork some minor imperfections but it is a black car. No paintwork or accident history. Interior is showroom condition leather is perfect no wear no cracked wood everything works in eluding sunroof radio heated seats cupholders etc. exterior is excellent condition but could use a buff/wax. tires are original michelins should be replaced if used as a daily driver. drivetrain is perfect runs strong transmission shifts/works perfect. all books/keys original bill of sale from local mb dealer. Having some trouble adding pics but have many. email me with any questions/offers or pic request.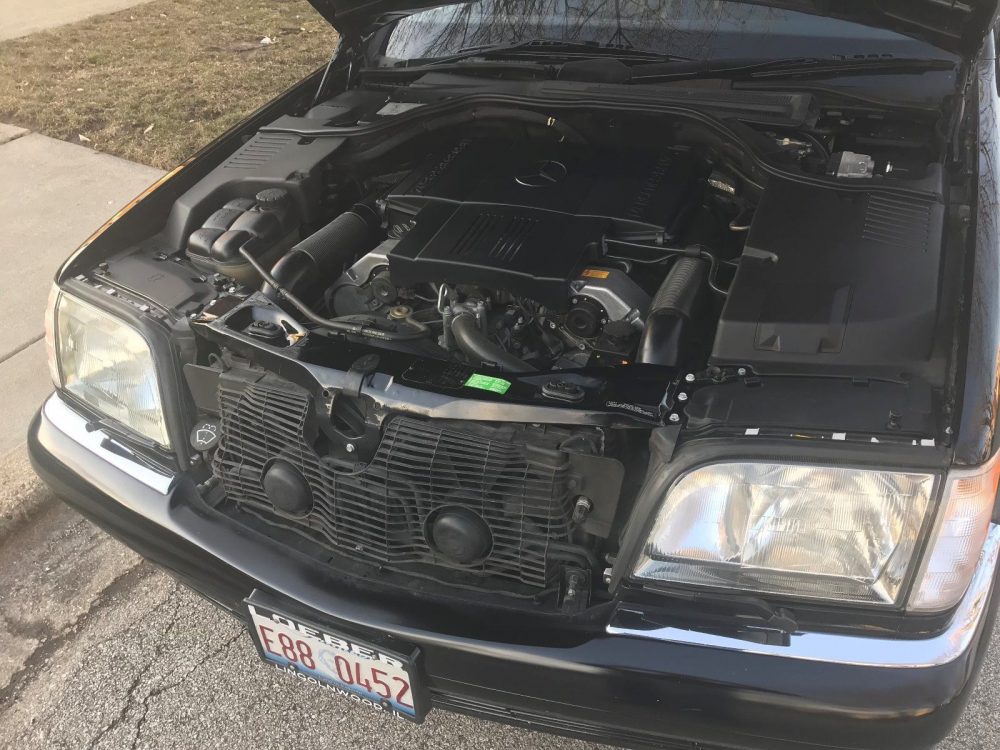 This might be a really outstanding car, but the photos and little information I have aren't telling me this. This W140 deserves more than some washed out cell phone photos taken after dinner at dusk parking on the curb. The entire ad only shows me one photo of the entire car and the rest are just random snaps from a bunch of odd angles and positions. It seems like every single week I ran across cars in this situation where the seller can't be bothered with taking the time to step back and take decent photos when trying to sell something for a lot of money. But alas, there are more important things to worry about I suppose.
As for this car itself, this is a tough one. The W140 S420 is stuck in no man's land between the S320 and S500. (I'm leaving out the S600 beacuse that is a whole other animal.) It's not nearly as fuel-efficient as the M104 S320 and doesn't have the power, but has the same fuel efficiency, of the S500. The current value on the market is basically the same as the S500 as well. This to me says there is absolutely no reason ever to buy a S420. There are plenty of S500s out there in every condition you can imagine for literally the same price as a S420.
So what does that mean for this car? Well, ultra-low mileage cars like this one do pop up for sale everyone once in a while and do bring big price tags, but I don't know if condition alone is enough for someone to drop $19,000 on a S420. The best comparison I could find was the 1999 S500 with 6,100 miles I looked at in November that sold for a hair over $25,000. Honestly, the condition of that car far exceeded this example in every single way including equipment. I just don't think there would be anyone other there who could talk themselves into a spending the $19,000 even if they were chasing past glory of a like-new W140. I'm sure that number isn't firm, but unfortunately I think the preservation of this model probably isn't going to be worth the payoff, if the seller was shooting for that.
– Andrew