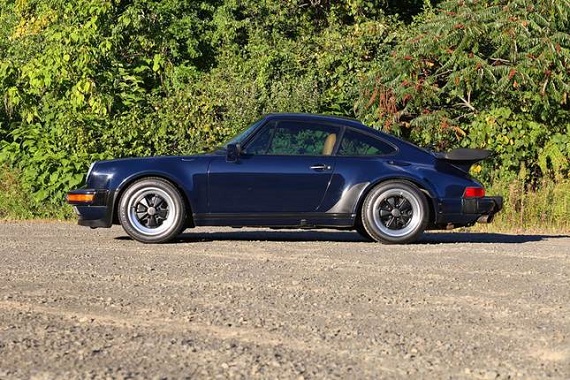 There is always a place for subtlety in the car world and while subtle hardly applies to the Porsche 930, among modified examples it's a term that can make sense. It's rare that I feature a modified 930 as most of those I come across appear in questionable condition or simply seem overdone. Here we have a definite exception. This 930's modifications are limited to the engine so from the outside it appears almost completely original. It also happens to come in a very attractive Dark Blue over Tan leather interior. For fans of dark colors it's a nice alternative to the more common Black 930. Under the skin, a K27 turbo, upgraded intercooler, and Andial fuel system are said to raise power to "more than" 385 hp. That's a substantial gain over the stock car's 282 hp and given the already engaging dynamics of a 930 it's sure to be extremely attention grabbing for any driver!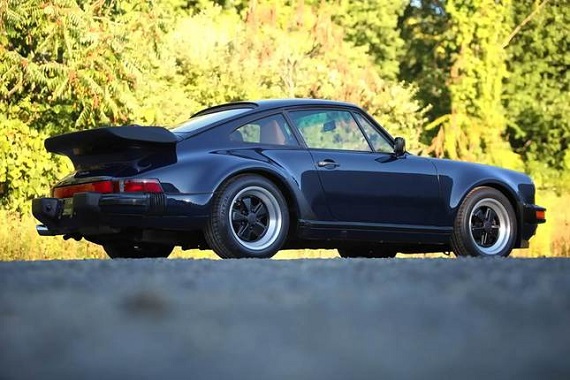 Year: 1987
Model: 911 Turbo
Engine: 3.3 liter turbocharged flat-6
Transmission: 4-speed manual
Mileage: 56,892 mi
Price: $123,900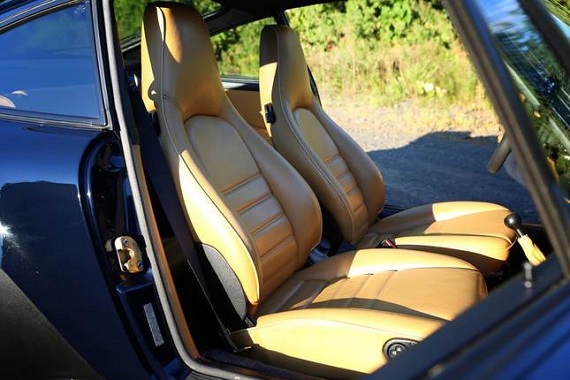 Even though it looks totally stock inside/outside this 1987 is packing a serious punch! Tuned for reliability and performance this car was professionally upgraded using the best parts which include a larger K27 turbo, Kokeln high efficient intercooler and a proven Andial fuel enrichment system.

3 owners
3.3L single turbo producing more then 385HP
All Books and Records
Andial fuel enrichment system
Automatic heat control
Black headliner
Central Locking system
Dual Power Seat package
Electric sliding sunroof
Excellent Carfax
Factory alarm
Limited Slip Differential
Navy Blue
Rear window wiper system
Rebuilt engine
Tan full leather with two tone Navy accents
Upgraded head studs
Upgraded K27 turbo charger
Upgraded stereo/speakers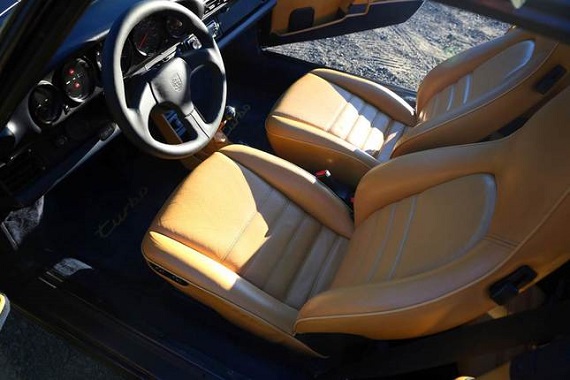 The other reason a modified 930 rarely gets featured is because the pricing can be hard to make sense of. In that regard, I don't think this one is any different. Even though it's a very attractive example and appears in very good condition this is the sort of price I'd expect from an '89 930, rather than an '87. It'd be a good price for an '89, but still given the number of good looking 930s on the market a good bit below $100K, stepping up to $124K doesn't make a lot of sense. Of course, all of that is without taking into consideration the turbo's upgrades but even so the price is still high and it's long-term value likely is less certain than with a factory stock 930.
Those are the obvious negatives of what is otherwise a really nice looking 930 that has a nice upgrade in power. There are plenty of people who desire more power from their 930 so a completed and sorted example makes for a nice option. I'd be curious to know if the engine saw any internal upgrades during its rebuild or if the only upgrades were to the turbo itself. That's probably of most concern to a buyer who may want even more power in the future, but still worthwhile additions to maintain reliability. It also would help us understand its value better. In the end, I think the price will have to get a lot closer to $100K and even then it really comes down to the value of completed work versus getting it done yourself.
-Rob