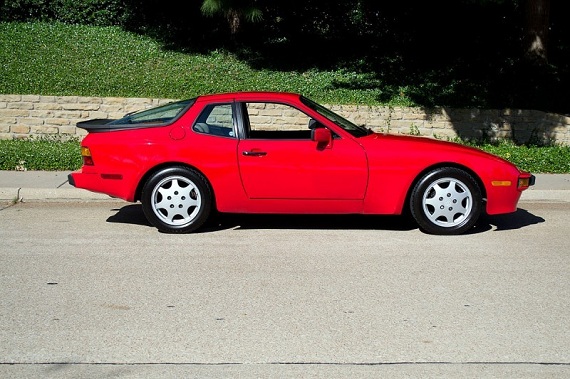 There's no easy way to slice it; Porsches are expensive cars to own. Without a doubt the best way to get into a Porsche is to buy one that someone has already gone through and fixed, and even though 944s are some of the cheapest Porsches to own the same holds true for them. While most enthusiasts really lust after a well documented and maintained Turbo or late S2, buying into that market is going to set up back well over $10,000 – for some, out of their budget for an occasional car. How about the rest of the 944 line then? Well, if the early 944's performance is a little too pedestrian for you, a simple solution is to look for one of the rare 1987 or 1988 944S models. With a 16 valve development of the already torquey 2.5 liter inline-4, drivers got the best of both worlds in a model that bridged well the gap in between the stock 944 and the gutsy turbo model. Today's example is presented in classic Guards Red over tan: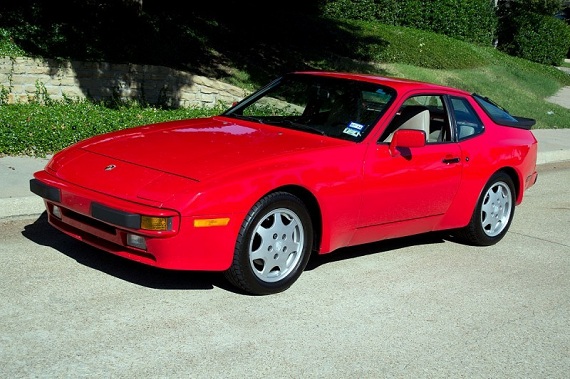 Year: 1987
Model: 944S
Engine: 2.5 liter inline-4
Transmission: 5-speed manual
Mileage: 89,113 mi
Price: $8,500 Buy It Now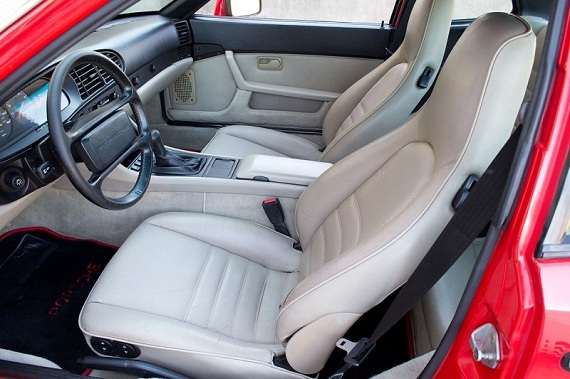 1987 Porsche 944 S

RAC Performance is proud to present this pristine 1987 Porsche 944 "S" that has just arrived here at our facility!

Owned by a local RAC customer & collector, he had purchased this car with the intention of converting it to a turbo or track car. Upon further research and investigation he made the costly decision to take it back to its original form with a freshly rebuilt motor by "Istook's Motorsports" of Fort Worth, TX who is infamous for 944 motor work since the 70's! Many additional cosmetic items have also been addressed to bring this car to its most pristine and original form possible!

Notable Engine Rebuild Details:

– Main Bearings

– New Belts

– New Tensioners

– New Water Pump

– New Oil Pressure Valve

– New Valves & Valve Springs

– New Head (Original was cracked)

– White Powder-Coated Intake and Valve Cover

– New Motor Mounts

– New Guide Seals

– Valve Cover Gaskets

– Replaced Fuel Lines

– And Much More..

Additional Maintenance Performed:

– New Clutch

– New Struts and Springs

Notable restoration efforts include:

– 4 Brand New tires

– Front & Rear Hood Struts Replaced

– All Power Window Switches Replaced

– New Porsche Black Mats W/ Red Stitching

– New Leather Shift Boot

– New Center Console Hinge

– Upgraded Stereo W/ 4 New Speakers

– New Sun-Visor Clips

– And Much More…

NOTE: NAM, branded title issued on this 1987 Porsche 944. CarFax shows a mileage discrepancy, as well as documented light damage over the years. That being said, we offer this car with no reservation based on the mild restoration efforts. Overall, simply a beautiful and solid 944.

If you are looking for that stud of a high-quality driver, that has had excess of $15,000 + spent in services just this year, your search ends here!

Please contact Jared Orem at (214) 435-2917 for further details on this beautiful, Guards Red 944 "S"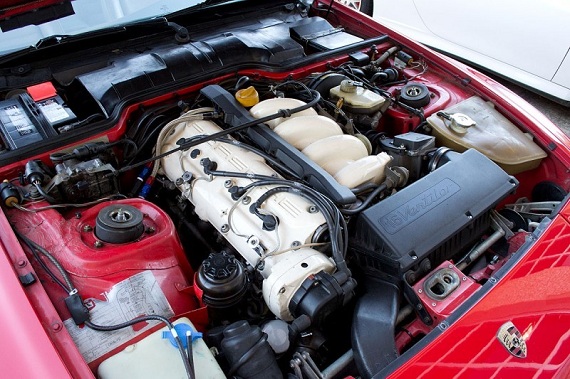 The car carries a branded title for minor damage, which may explain in some part why the original side trim and "
16 Ventiler" badges appear to be gone. However, outside of that, the car has gone through a major mechanical restoration including all of the hard and expensive bits on the 944 – notably, the clutch has been replaced and the engine refreshed. Anyone who has owned a 944 will tell you that neither of these services are cheap or easy, making the $15,000 worth of recent mechanical bills believable. Additionally, the car has new tires and suspension pieces, all of which should make this car a near-perfect driver candidate. The work appears to have been performed at the Ruf Auto Center, a notable enthusiast dealer. At $8,500 Buy It Now, if you're not terribly concerned with having a branded title due to accident or mileage issues and do some diligence in making sure the pretty exterior isn't covering up some serious demons, this might just be a stellar deal!
-Carter