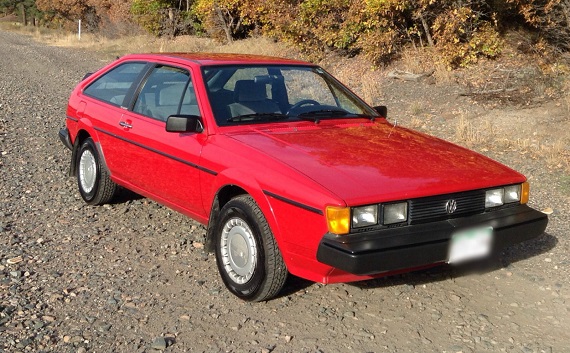 There always seem to be cases of survivors that pop up when you least expect it; cars that you just never see and think you'll likely never see again. Yet, on a fairly regular basis we find excellent condition Sciroccos and Porsche 924s. What is it about these two models that set them apart? Compare the number of mint condition Sciroccos that you find to mint condition Mk.2 GTis, for example. I can't really even think of the last time we saw a great condition 85-89 GTi, but Sciroccos? I bet we've seen 10 excellent examples in the past year. It's the same thing with 924s; there always seems to be one "survivor" car floating around. The other thing that seems to link these packages are that the asking prices always seem to be a bit…well, ambitious. But if survivor Porsche 924s always seem to be a bit overpriced with no market to support them, we've seen a few Sciroccos change hands above the $10,000 mark recently. That's some serious change for the Karmann coupe, and usually reserved for the later 16V models – although there was one virtually new 1983 Wolfsburg edition that broke into 5 figures. Today we have another excellent condition Scirocco – will this one be a market stunner too?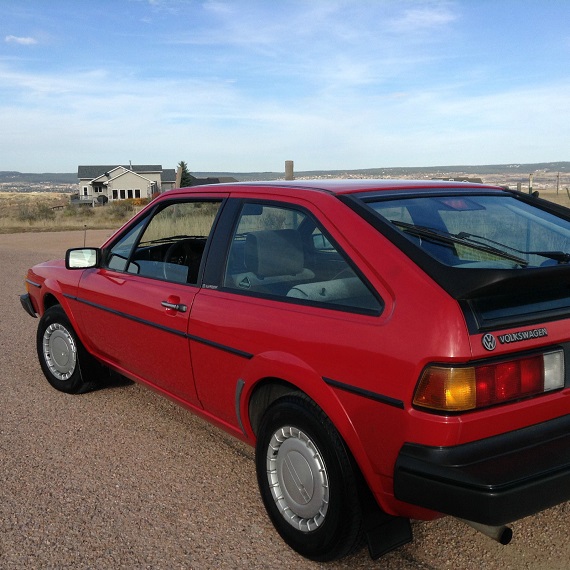 Year: 1987
Model: Scirocco
Engine: 1.8 liter inline-4
Transmission: 3-speed automatic
Mileage: TMU "75,000" mi
Price: No Reserve Auction
Beautiful 1987 VW Sirocco.

Odometer reads just under 75K, but exact mileage unknown.

All stock/Original.

I have owned this car since 2008.

The car is driven regularly.

Transmission shifts smooth.

Car does not smoke.

New tires and front struts.

Original spare and jax in good condition.

All lights, and gauges work.

Original radio/cassette works great.

All original glass including front windshield.

All original interior is incredible. No rips or tears, the dash is in excellent condition, headliner is perfect. (Missing the plastic knob that fits on the passenger seat adjust lever and I cant find the cig lighter)

Exterior is above average; Normal wear from driving, no dents, never wrecked, a couple tiny dings but very hard to see, paint is blistering on the driver side door (see pics), plastics are in great shape, wipers work, all lights work, original rear spoiler is very nice.

Engine is super smooth, no smoke, does not over heat, no knocking or weird sounds. Starts without any problems. The car does drip a drop or two of oil every once in awhile.

A/C is not working.

Great heater.

Oil always changed every 3000-4000 miles since I have owned.

I have always garaged the car and wiped it down any time it has been rained on.

The car does not leak when it rains or snows.

I would drive the car anywhere without worry.

The car needs nothing to be enjoyed.

Car comes with original manuals and a uncut original key (pictured).

I have never had pets in the car, and the car has never been smoked in.

I will try and find the cig lighter…I removed it to connect my ipod.

This is one of the nicest old sirocco's I have ever seen. I hate to sell and hope it is purchased by someone who will take great care of it.

Car is for sale local and I reserve the right to end the auction at anytime.

Car is sold in 'as is' condition.

I am happy to help with shipping/transport.

I have clean title in my name.

Winning bidder to pay non refundable $300 deposit within 24 hours of end of auction through Paypal.

The remaining balance can be paid by cash, or cashiers check (car will not be released until funds are verified and are cleared by my bank).

Thanks for looking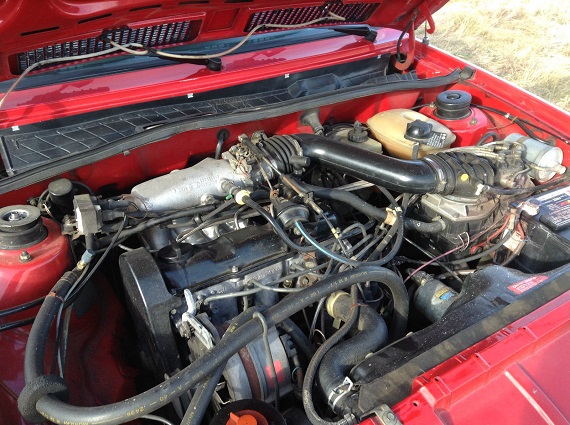 Does it look great? Yes. Is it as desirable as others we've seen? No. The Tornado Red paint looks like it could use some time in detailing, but it does appear to be all there and is claimed to be all-original. The interior and engine bay also look quite tidy, but the non-functioning air conditioning will likely cost a fair amount to get functioning if you'd like it to. In that interior, we see the big let-down – the automatic transmission. Plus, the cluster has been broken so we don't have actual mileage documented on the car. While some who want to show the car won't care, the reality is that limits the appeal. Further, this is effectively a base model of the Scirocco; yes, it was pricey originally, but the models that seem to attract the most attention are the higher-spec Wolfsburg and 16V models that are more desirable. That doesn't stop this car from being an honest, original survivor – but the seller has opened the auction at $5,500 – where I'd think the car would at most end, not begin. It's nice to see and fun to reminisce about when we saw these cars more often; but that asking price gets you into a budget Corrado VR6 – and you'd be hard pressed to say that wouldn't be a more fun drive and a better long-term investment.
-Carter