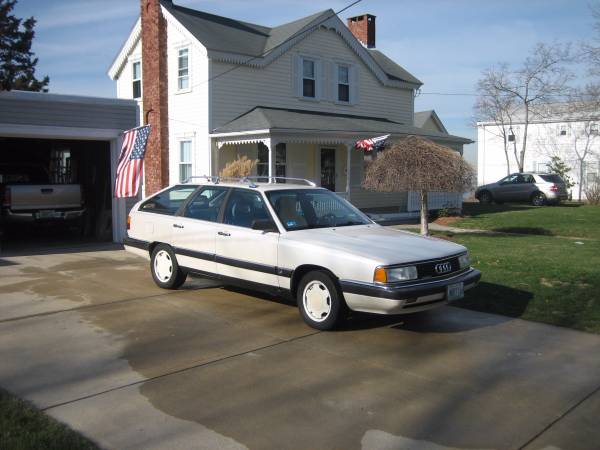 Recently, I saw a picture of the new Volvo V90. It's a handsome and striking design, wide, low and some rakish angles – especially in the rear. Where Volvos have traditionally been pretty square, this one reminded me in many ways of another large wagon, but one from 30 years ago – the Audi Type 44 Avant. Pardon the pun, but it was pretty avant garde for the time; much more aerodynamic and futuristic looking than its contemporaries, arguably it still doesn't look particularly old today. Okay, you can point out some of the 80s styling elements – large black rubber moldings surround the car, the wheels look tiny in comparison to the modern 19″ or 20″ wheels that seemingly everything wears, and there are no fancy LED strips and clear taillights. But this uncluttered design still looks great and stands apart from most other 1980s products. While the Type 44 range was topped by the 1991 200 20V model that most lust after, a clean earlier 5000 example like this is neat to see: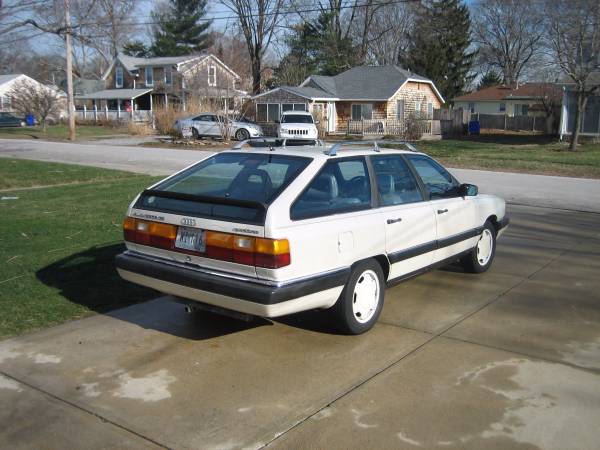 Year: 1988
Model: 5000CS quattro Avant
Engine: 2.2 liter turbocharged inline-5
Transmission: 5-speed manual
Mileage: Not Listed
Price: $1,889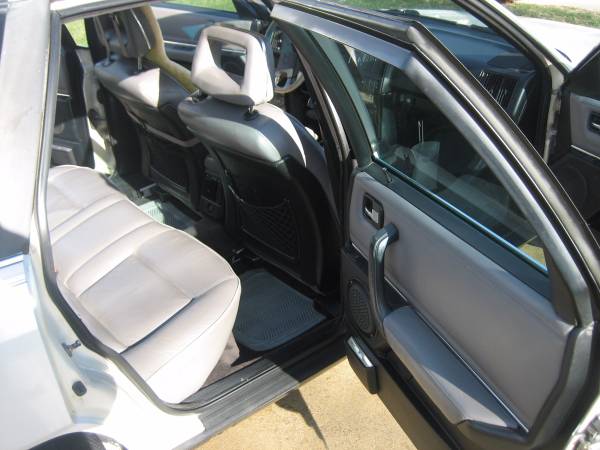 North Carolina car well maintained by Audi specialists with service records and owners manual one owner for the last 20 years, and he is 70 and bought another Audi Station wagon automatic for his old age. New windshield, trailer hitch, bike rack, wood roof racks, Yokohama tires in good shape and the car has passed inspection with flying colors. synthetic oil, replacement headlights and runs very well.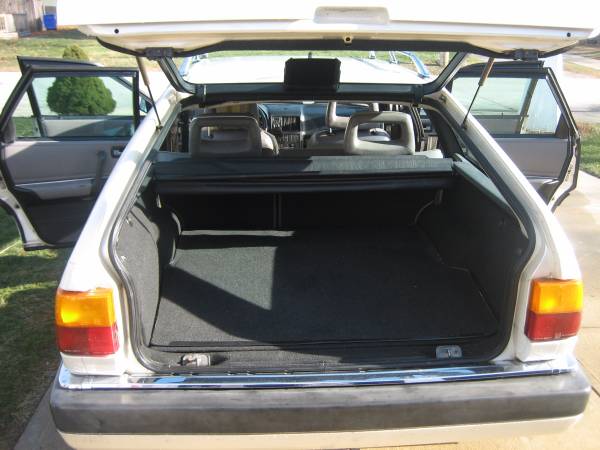 Unlike the 4000 that was replaced in 1988 by the new 80 and 90, the 5000 carried over in 1988. Interestingly, for this one model year Audi changed the badges to the new script design and this example shows those updated all-chrome badges. However, the 1988 5000 retained all other aspects of the 1987 model. 1989 would see the updated dashboard that was shared with the V8 and effectively the C4 model. For snow enthusiasts, the nice draw on these 5000 models is that they still retained the ABS defeat option and manual locking differentials that would disappear in the change to the 200 designation. Also, unlike the 4000 range, where in the quattro you could not get a "S" model but only the "CS", in the 500 range the "CS" denoted the turbocharged MC1 inline-5 and came with twin-bulb aerodynamic headlights and larger brakes and wheels, while the "S" model was normally aspirated. This car has been part of my extended family for the past two decades and has never been mistreated. As most all older Audis do, it has some idiosyncrasies and a lot of miles under its belt, but it's also in above average condition and quite affordable for a winter warrior.
-Carter