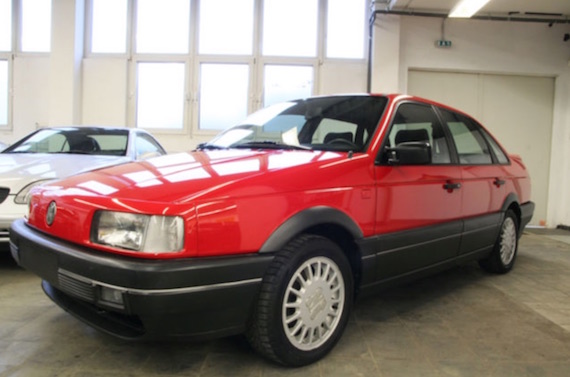 When is the last time you saw a Volkswagen Passat B3 on the road? I honestly can't remember myself. With the B3, Volkswagen decided to finally use the Passat moniker in the US market, after a run of Dashers and Quantums. Those cars were always the outliers in the mid-sized sedan race and so it went with the B3 Passat. During a period when the Honda Accord was the king in this segment in the US, the Passat was a car for those who wanted something off the beaten path but maybe weren't ready to move into an Audi, BMW or Mercedes. It's front end sans grille harkened back to the days of their air-cooled products but the rest of the styling was a bit of an evolution of the B2 Passat with a bit of streamlining for the 1990s. This Passat GT for sale in Hannover, Germany was a model we didn't see in the US. It's 1.8 liter engine won't set the world on fire, but the Sebring alloy wheels and two tone red/black livery is eye catching.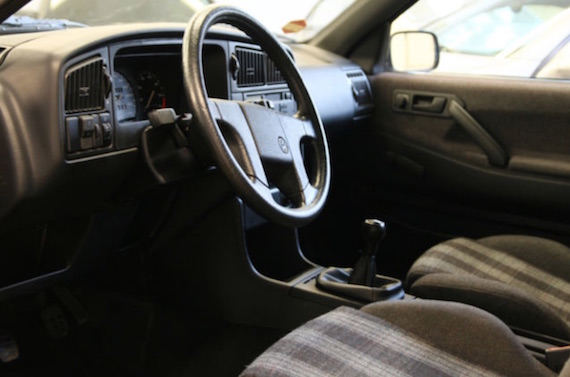 Year: 1990
Model: Passat GT
Engine: 1.8 liter inline-4
Transmission: 5-speed manual
Mileage: 69,990 km (~ 43,489 mi)
Price: €4,390 (~ $4,720 USD)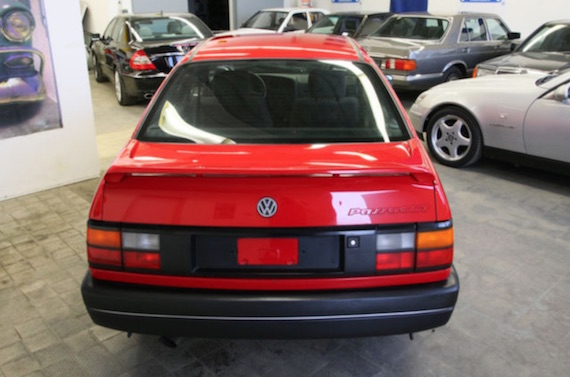 VW Passat GT with original 70,000 km, rust-free, accident-free and one owner. The car is technically and cosmetically in very good original condition with service book. Beautiful car for shows or driving. If you are interested in this car, call us.

Please arrange an appointment in advance in general so that the vehicle is available in every case for you. Trade possible. Subject to errors and prior sale.

You have not found a suitable vehicle or want to sell your well-kept classic? We are happy to accompany you in your vehicle search to provide you with a fair offer for your classic car.

Callback Service: Should we just be talking to customers we will call you back as soon as possible, of course.

We look forward to your call. For email inquiries please send a callback number so that we can answer your questions in a timely manner by phone.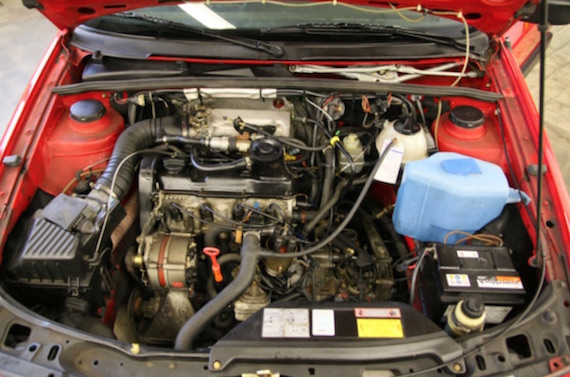 For under $5,000 USD, this Passat GT qualifies as one of the cheaper potential imports we've looked at this week. There aren't many good B3s knocking around on our streets anymore, so you would certainly stand out with a VW like this and raise even more eyebrows in the club scene given this was unobtainable on these shores when new. We haven't seen many B3s come across GCFSB over the years, but they aren't exactly the most valuable of VWs. However, not every car needs to be expensive to be collectable. Buy a car like this, keep it in good shape over the long haul and its uniqueness will certainly add to its collectability.
-Paul