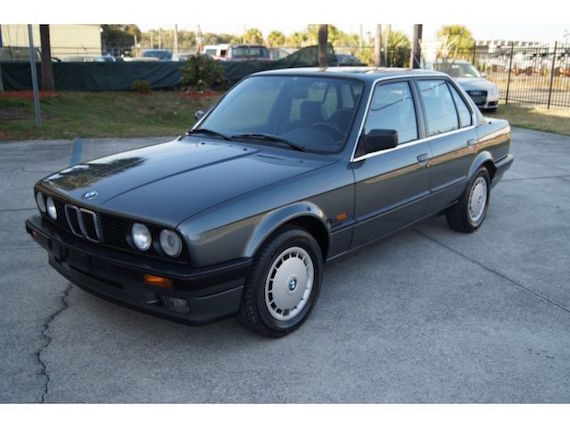 Here's a great example of the late-80s, pre-recession business-sedan side of the E30. We spend so much time looking at rare examples, 325ix tourings, tuned 325is, that the populist-yuppy nature of the breed can be forgotten. This Euro-spec 320i commuter model – 4 doors, 4-speeds selected for you – helped you fly through the HOV lane listening to the Scorpions with brisk confidence and understated good looks. BMW nailed the E30 so hard that even the plastic steelie wheel covers end up looking like the E34 M5 turbines done smaller and better.
This recently-imported German example has less than 18k miles – 28,000 kilometers on the GDM odometer. It may not be the best athlete of the family, but this perfect 320i is the attractive accountant.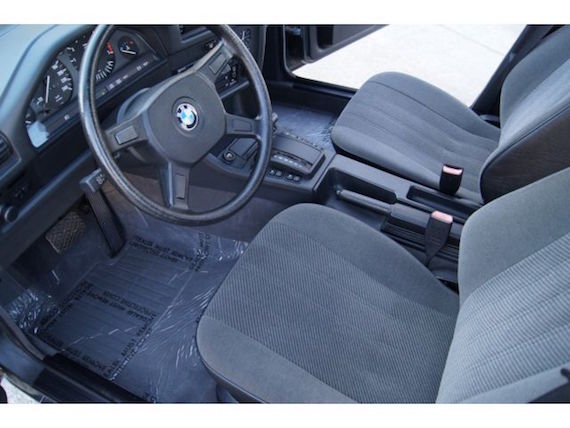 Year: 1988
Model: 320i
Engine: 2.0 liter inline-4
Transmission: 4-speed automatic
Mileage: 17,784 mi
Price: $13,770 OBO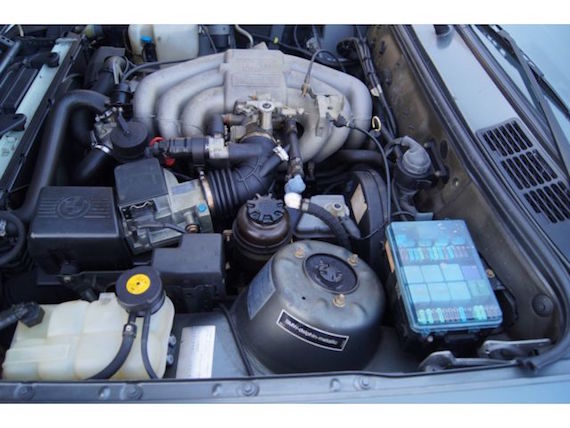 From all the cars that we have imported so far, this one is perhaps the most amazing. It has original and documented 28k kilometers, which is about 17k miles. We actually have all service records that show progression of the odometer readings, but if you look at the car, you won't have any doubts that the kilometers are genuine. It still smells like a new BMW; simply amazing.

This is European model with in-line M20 6 cylinders 2.0L engine. It is very similar to the US 325i model, but with a smaller displacement and less HP

The exterior is amazing with just a few tiny flaws as as normal wear and tear. Nothing that stands out and nothing that you can see from a distance of a few feet. The body is pretty much flawless and absolutely rust free. Glass is clean and original. It also has original steel wheels with plastic wheel covers.

The interior is like new, hands down. Absolutely flawless and with a new car smell that is 28 years old. Dash, headliner, seats and door panels are like new.

Mechanically, this BMW is as perfect as you would expect from a 17k-mile car. Engine runs strong, transmission shifts smoothly and every single swith and button does what is supposed to. All electrical features work as designed, including AC.

Overall, this BMW looks like it has been kept in a bubble. It is a definitely a very special car that could be driven daily or kept in a collection. It is this nice.

It will be sold with 2 keys, and all service records from overseas that would have to be translated.

The car will come with FL clean title and it can be registered anywhere in the US. but if you live in CA, please make sure this car meets your state's pollution requirements.

Please, note the odometer and speedometer are in kilometers.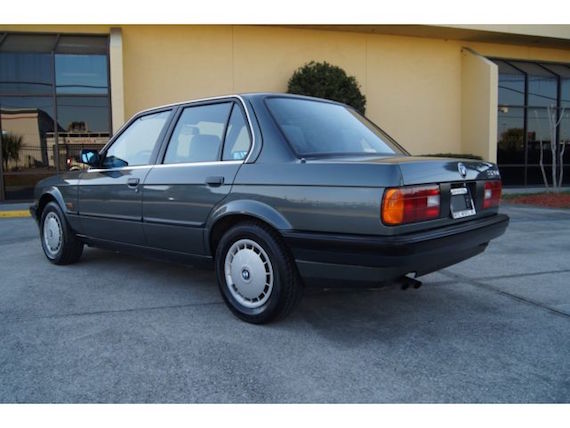 It's heavy automatic E30 money, but the low teens will get you a nearly-perfect E30 that has no need for bragging or hooliganism. It's a nearly-new classic that is both more interesting and restrained than the new econo-smushes on the road.
-NR