Warning!
This post is in our archives. Links in this post may have been updated to point to similar cars available to bid on eBay.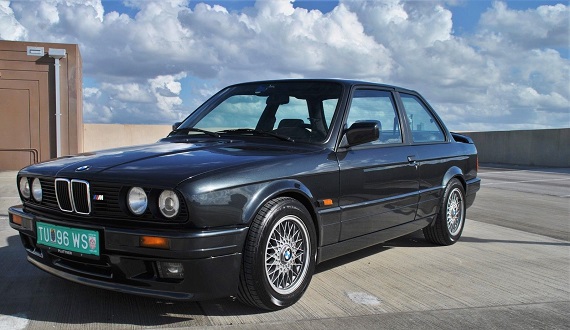 The perfect counterpoint to Volkswagen's GLi 16V like the one we featured earlier has to be the BMW 320is. Ostensibly, these two cars were aimed at close to the same market although the BMW was a fair chunk of change more expensive than the Jetta. But both were sports sedans, both came only as manuals, both had BBS wheels, grippy Recaro seats and sport suspension, and critically both featured a 2 liter 16V motor. But it's there where the similarities end, because while Volkswagen rung 134 horsepower out of the 9A, BMW squeezed a seemingly unbelievable (for the time) 192 horsepower out of the lower displacement S14. For some time, the 100 hp/liter mark was considered about as good as naturally aspirated motors got and the 320is was hauntingly close with 192 ponies from 1,990 CCs – proportionately, more powerful than the larger 2.3 and 2.5 variants. We've previously covered this model a few times and so won't go into lengthy detail about the history (plus, some of it is included in the listing), but if you wanted to understand why you'd pay more for one of these BMWs in the late 80s, that engineering feat alone was a good indication. As the E30 market has been red hot and importation becomes possible for more of these cars, we keep seeing them pop up: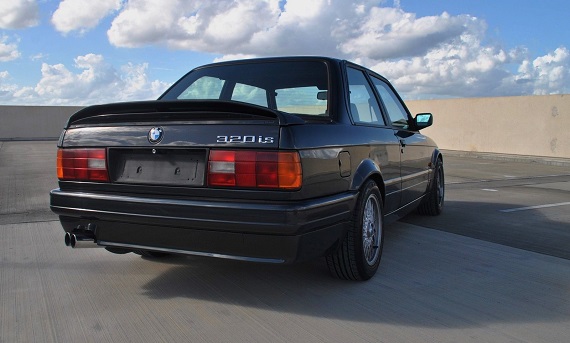 Year: 1990
Model: 320is
Engine: 2.0 liter inline-4
Transmission: 5-speed manual
Mileage: 109,000 mi
Price: Reserve Auction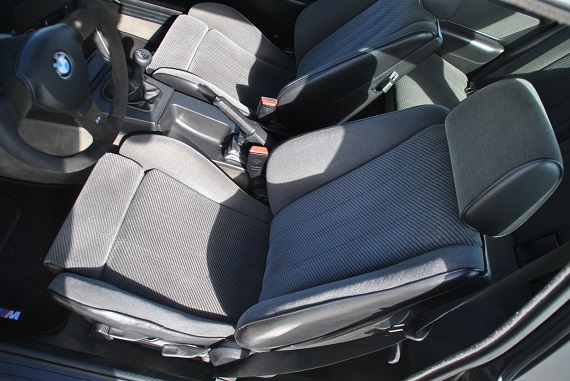 FOR SALE

1 of 2,540 2-Door E30 320is built for the Italian and Portuguese markets

1 of only 3 registered 2-Door 320is in the USA (Imported and titled in the USA in 2015)

Engine: S14B20 2.0L S14 de-stroked producing 192HP versus 200HP produced by the E30 M3's S14B23

Gearbox: Close-Ratio 5-Speed Dogleg

Rear End: 3.46LSD

Mileage: 109,000

Trim: MTechnic II (Suspension, Bodywork)

Exterior: Diamond Schwartz Metallic

Interior: Anthracite

Options:

Sport Seats

Electric Windows

Electric Sunroof

Map Lights in Rear View Mirror

Suede MTech Steering Wheel

The 320is was built as a replacement for the overly taxed and poorly selling 325i in the Italian and Portuguese markets. Nicknamed the 'Italian M3' for its capabilities and limited market exposure the 320is is so much more than a 325i replacement. Sporting a modified S14 engine, close ratio dogleg gearbox and MTechnic suspension the 320is is the ultimate E30 sleeper.

This is one of the most unique E30s ever built and if you have any questions or would like more information please feel free to contact me. The car was recently serviced with new engine oil, diff oil, and tires.

Additional information about the 320is can be found at:

http://www.bmwmregistry.com/model_faq.php?id=10

A popular article written about the 320is can be found at:

http://www.theeurophile.com/reviews/2014/3/8/the-bmw-320is-is-better-than-an-m3

A few excerpts from the Europhile article:

When the German car magazine Auto Motor Und Sport tested the 320is against the M3 they wrote, "The bigger engine actually has less power in the lower rpm range. A fourth gear run from 40 to 100 kph took the M3 13.6 seconds but the 320is only took 12.8." They said the 2 liter engine revved more smoothly and finished the article by writing, "Less is indeed more."

Or as Auto Motor Und Sport wrote, "The 320is reacts to the slightest steering action more willing than the M3, appears to be handling better, but also demands more attention from its driver than the good-natured and understeering M3."

BMW World Magazine tested the 320is against an EVO2 M3 and came away saying, "It's the 320is I'd take home."

Bimmer Magazine tested the 320is in 2009 and wrote," Like the E30 M3 sold in the US, the Italian 320is is highly strung. But unlike the M3, however, it hides its demeanor beneath an elegant and restrained exterior. Don't be fooled by appearances: driving the 320is is like an affair fueled by passion and adrenaline. I want it, and badly!"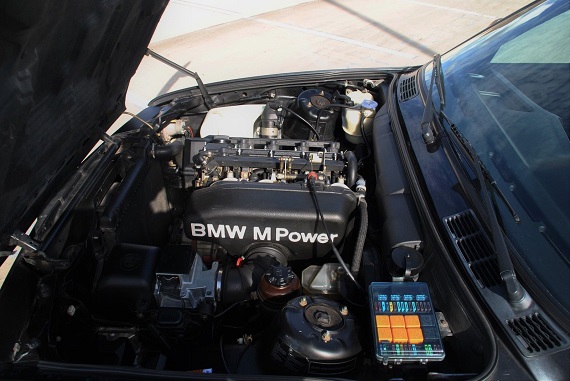 As I've said before, I'm not a huge fan of the additional M-Tech bits. To me, they distract a bit from the mission of the 320is – stealthy performance. But, outside of some rare tuner models and the big brother M3, there aren't many more valuable E30s right now than these fully M-Tech turned out 320is models. Condition on this example overall appears very good to excellent and bidding has been hot, with the reserve still on at $24,000 with 4 days to go at time of writing. That's pretty close to where we've seen most of the 320is bidding stall, and I don't see anything on this example that looks to me to be better than the previous listings I've looked at. Despite that, it's most of an M3 at a relatively cut rate and with far fewer produced, so it's not likely that we'll see prices on these come down anytime soon.
-Carter